Russia's condemnation of Australia over the alleged war crimes is hypocritical, argues an expert from the Australian Strategic Policy Institute (ASPI).
ASPI Executive Director Peter Jennings told ABC Radio on Monday that comments from the Russian Ministry of Foreign Affairs spokesperson Maria Zakharova were rank hypocrisy.
"This is the Russia that was responsible for the shoot-down of (Malaysian Airlines plane) MH17 over Ukraine, the invasion of Crimea, support to Assad in Syria in murderous ways," Jennings said.
"To hear these comments from the Russian foreign ministry just tells me the height of hypocrisy that the Russians are prepared to go to in their sustained attack on Western democracies," he said.
Zakharova, in her regular briefing on Nov. 27, claimed that Australian special forces have institutionalised the practice of concealing war crimes. She also said the Australian Defence Forces suppressed dissent and had no proper command control.
"There is reason to believe that not all cases have been set in motion, including those for which there is convincing evidence," Zakharova said.
"Circumstances such as these raise doubts about the genuine willingness of the Australian authorities to hold all military personnel responsible for crimes accountable, as well as the seriousness of the stated intentions of the military command to reform the army special forces units," she said.

Russia has been accused of war crimes in multiple theatres of military action. In 2000, Human Rights Watch alleged that Russian troops had committed numerous massacres and mass rapes in Chechenya.
In 2015, the International Criminal Court investigated Russia for allegations of war crimes in Georgia. While in 2019, Russia was named in by a United Nations Independent International Commission of Inquiry as having allegedly bombed civilian infrastructure and refuges during the Syrian campaign against the Islamic State.
The comments by the spokesperson come after Australia's Defence Force Chief Angus Campbell released the findings of the Afghanistan Inquiry. The report found that there was credible evidence that Australia's special forces committed 39 unlawful killings and two counts of torture.
Zakharova also cast doubt on Australia's commitment to a rules-based world order, arguing that the systemic and grave crimes committed by elite Australian fighters cause people to reevaluate Australia's international intentions.
The Russian foreign affairs spokesperson is known for her strident comments on other countries. Earlier in the year, Russian President Vladimir Putin had to apologise for Zakharova's comments after she made unflattering comments about Serbian President Aleksandar Vucic after he met with U.S. President Donald Trump.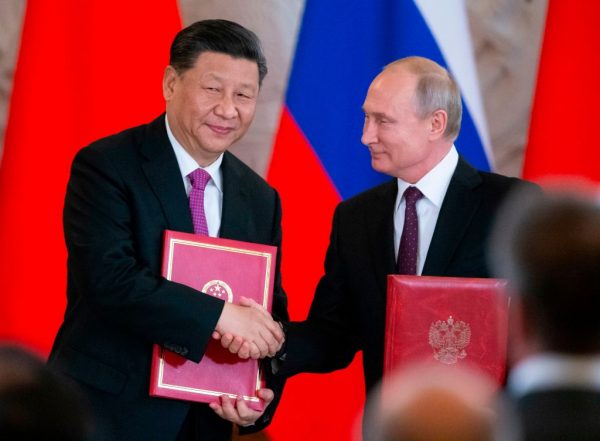 The move from the Russian Ministry of Foreign Affairs mirrors similar commentary from the Chinese Ministry of Foreign Affairs which ridiculed Australian soldiers in a fake photographic post on their government Twitter account.
Prime Minister Scott Morrison took issue with the Chinese move on Monday, calling the tweet "repugnant" and demanded an apology from the Chinese Communist Party.
"The Chinese Government should be totally ashamed of this post," Morrison said. "It diminishes them in the world's eyes."
Morrison also reminded the Chinese regime that the world was watching, and "they are seeing how Australia is seeking to resolve these issues, and they are seeing these responses."