Russia halted gas supplies via a key European supply route on Aug. 31 citing maintenance issues, in a move that some European countries see as retaliation for backing Ukraine in the war and that sent prices on a wild ride intraday.
Russian state energy giant Gazprom stated that Nord Stream 1, the biggest pipeline carrying gas to its top customer, Germany, will be out for maintenance until Sept. 3.
"Supply via Nord Stream has been completely stopped, today scheduled preventive work is starting at the gas pumping unit," Gazprom said in an Aug. 31 statement cited by Russian state media outlet Tass.
The pipeline's operator, Nord Stream AG, confirmed on the morning of Aug. 31 that no gas was flowing via the Nord Stream 1 route.
The supply cut sent the price of gas in Europe surging by more than 5 percent on the London ICE exchange, with prices later retreating to trade down at about 7 percent by 7:30 a.m. EDT.
European countries have been racing to fill up their gas storage facilities ahead of winter in order to blunt the impact of reduced flows from Russia, with some analysts crediting the growing reserves cushion for the gas price rally fizzle.
The European Union also plans to intervene in energy markets to keep costs stable, a move that has also put downward pressure on prices in recent days.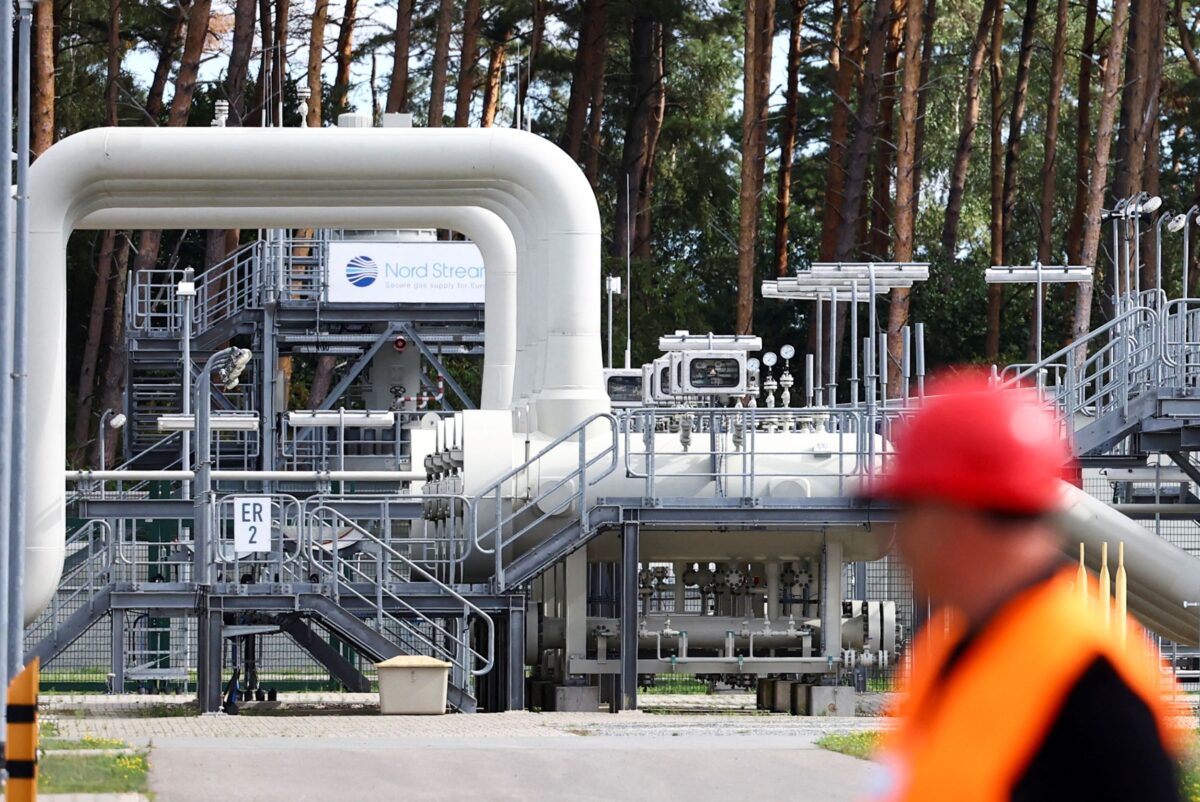 'Weapon of War' Versus 'Technological Problems'
European gas prices have soared to record highs amid reduced supplies from Russia. Prior to the Aug. 31 shutdown, flows via Nord Stream 1 had been running at 20 percent capacity, with Moscow citing equipment problems.
But the EU has dismissed Russia's justification for the reduced flows, instead accusing Moscow of weaponizing energy over the bloc's support for Ukraine in the conflict that has now passed the six-month mark.
France alleged on Aug. 30 that Russia was using energy supply to Europe as a "weapon of war."
Asked by reporters a day ahead of the planned Nord Stream 1 shutdown whether there were any guarantees the gas flows would resume, Kremlin spokesman Dmitry Peskov linked the shutdown to technical issues related to sanctions.
"There are guarantees that, apart from technological problems caused by sanctions, nothing hinders the supplies," Peskov said.
Western countries have imposed sanctions on Russia over its invasion of Ukraine, with Moscow claiming that the move has hindered its ability to carry out pipeline maintenance.
"European countries, Canada, the USA, [and] Great Britain imposed sanctions against the Russian Federation, which do not allow carrying out normal maintenance and repair work and also do not allow legal registration of the return of components and assemblies to their places of operation," Peskov said. "There are no other obstacles for Russia to fulfill its obligations."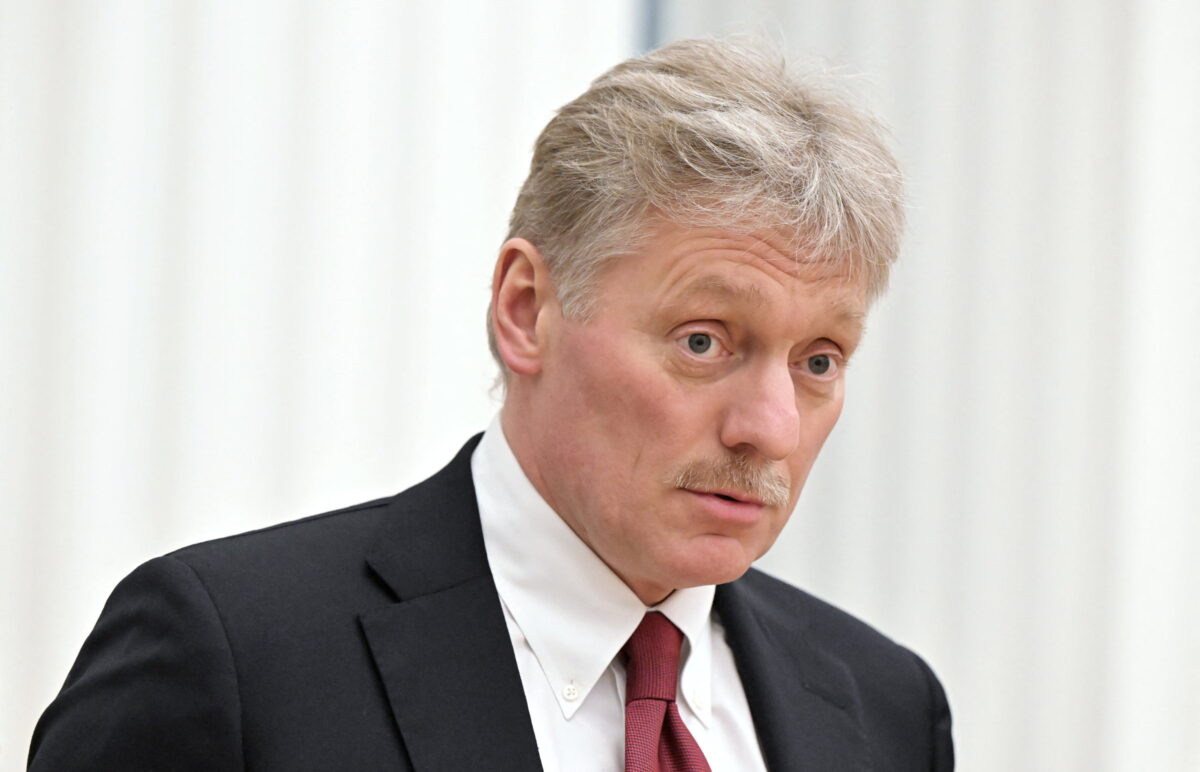 'No Cause for Alarm at the Moment'
Moscow has denied weaponizing energy flows, insisting that supply cuts are owing to technical problems, but Peskov's remarks make clear that Russia views the supply interruptions as linked to sanctions.
Europe and its industrial base are highly dependent on Russian energy, with reduced supplies sending prices soaring and raising the prospect of a recession.
Klaus Muller, president of the German network regulator, told Reuters on Aug. 31 that German authorities "don't really understand the technical need for this renewed maintenance from Russia, but in the meantime, Germany is now better prepared."
Muller said in an Aug. 31 Twitter post that Germany was better poised to weather the outages as its gas storage was nearly 85 percent filled, and it was securing supplies from other sources.
"We can take gas from the storage in the winter, we are saving gas (and need to keep doing so!), the LNG terminals are coming, and thanks to Belgium, the Netherlands, Norway (and soon France), gas is flowing," Mueller wrote in the message.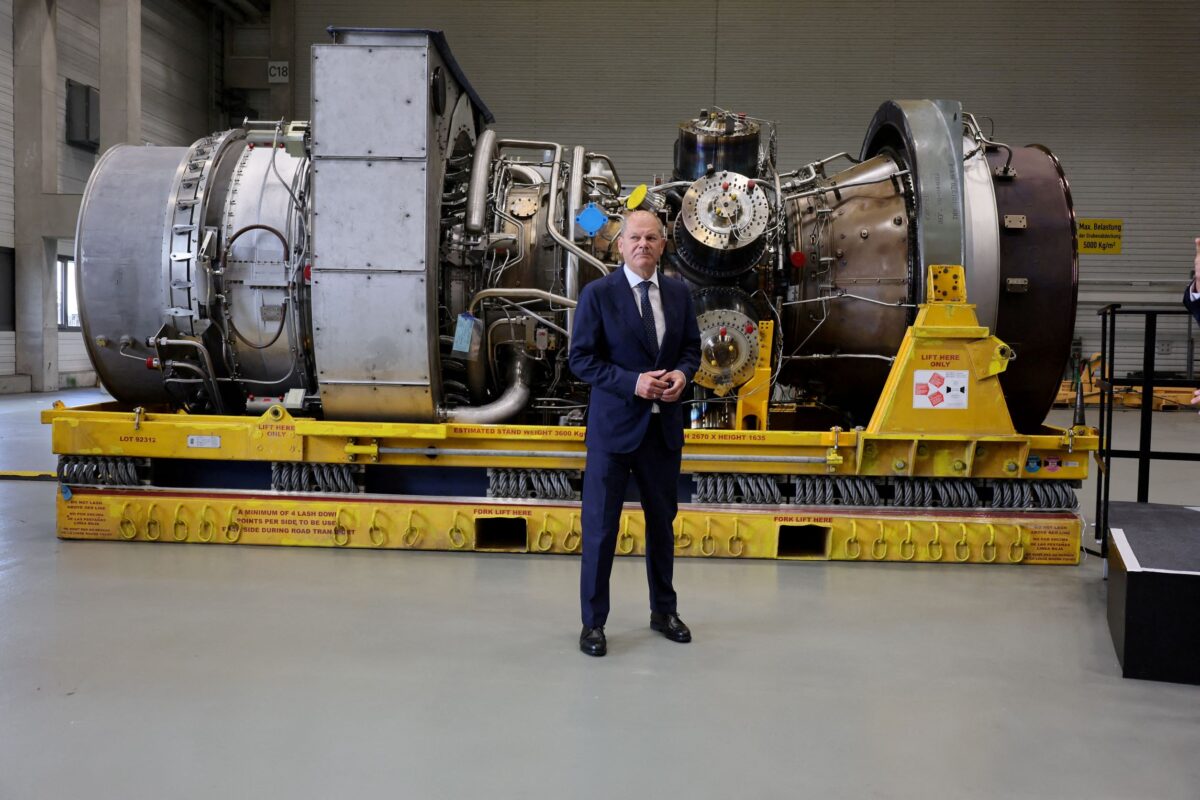 In remarks to Reuters, Muller played down the near-term impact of Moscow's supply cut, citing warm summertime temperatures.
"There is no cause for alarm at the moment. It depends very much on whether we are talking about three days or whether Russia will somehow make a different decision afterward," he said. "For now, I trust that, despite all the experiences of the last few months, Russia will then return to at least 20 percent deliveries. But no one can really make a reliable prediction right now."
Gazprom said on Aug. 30 that it would suspend gas deliveries to France because of a payments dispute, which France's energy minister called an excuse.
Reuters contributed to this report.