BRUSSELS—Golden visas, which allow wealthy businessman to effectively buy EU citizenship, are increasingly losing their shine amid growing concerns over Russian interference in European politics.
As relations with Moscow continue to sour, most recently in the wake of the Salisbury novichok attack, the net is tightening on oligarchs as countries rethink policies which allow the oligarchs a free pass into Europe, few questions asked.
EU officials are promising a crackdown on such schemes by the end of the year, but many European states have already been stung into action by a series of controversies over who is benefitting from them.
Currently just under half of all EU countries offer some form of cash for citizenship program, with the the terms entailed and checks carried out on individuals varying widely across the continent.
In many cases applicants for golden visas do not have to fulfil basic criteria required of those less well off, including passing language tests and committing to long-term residency.
Some of the schemes, such as the one operated in Portugal, were set up largely to help bolster flagging European economies which struggled to emerge from the gloom of the 2008 financial crisis.
They allow wealthy foreigners to make an investment in a European country—either by setting up a business or buying expensive property—in return for receiving a visa or citizenship that gives them access to the whole EU.
But a significant number of the beneficiaries have been Russians with close ties to Vladimir Putin, something that has sparked growing concern amongst European officials and lawmakers.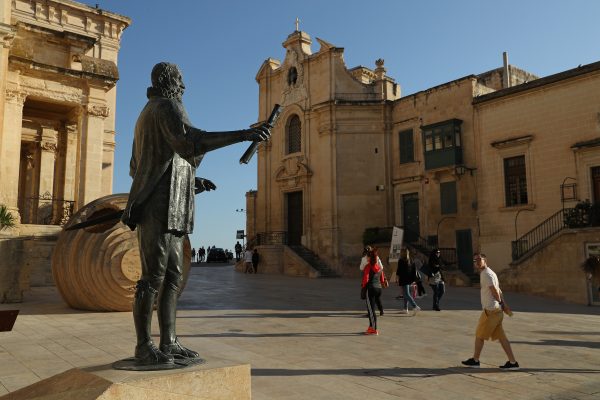 An especially popular destination is the tiny Mediterranean island of Malta, where for an investment of 1.15 million euros ($1.3 million dollars), businessmen can obtain citizenship. Conveniently, family members can be added for a further 25,000-50,000 euros ($29,000-$58,000) each.
At least three billionaires named on the U.S. Treasury's "Kremlin list" of oligarchs linked personally to Putin now have Maltese passports—Arkady Volozh, Boris Mints, and Alexander Nesis.
Cyprus, another sun-soaked island, is also a well known haven for Russians fleeing the harsh Moscow winter and has raked in an estimated 4.8 billion euros ($5.6 billion) from selling hundreds of such visas, according to an AFP report.
'Trojan Horses'
A new area of concern for EU countries, meanwhile, is not just the ultra wealthy but also how people who are apparently members of Russia's middle classes are suddenly finding the huge sums of money needed to buy such visas.
The EU's Justice Commissioner Vera Jourova, who comes from the former Soviet state of the Czech Republic, is at the vanguard of attempts to close loopholes in the system that she fears allow criminals the freedom of Europe.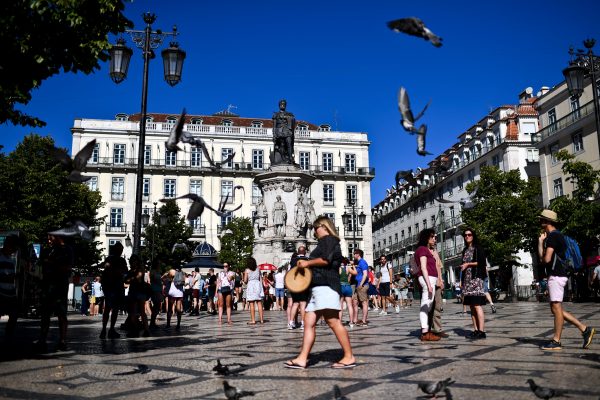 "It is a big concern when a Russian citizen who has worked his whole life in middle or senior management—where salaries aren't very high—suddenly has the money to buy citizenship in Malta," she said.
European states should do more due diligence, Jourova added, and not "enable criminals" have an easy entry to Europe and have the same rights as those who work hard and pay taxes.
"The EU must not become a safe haven for criminals, corruption, and dirty money. We don't want any trojan horses in the EU."
Recently it has not just been Russians, but also increasingly Chinese businessmen who have taken advantage of such residency schemes to secure a foothold in Europe.
In Portugal, which offers visas in return for a substantial investment in property, they have made 3,890 applications since 2012 according to real estate company Knight Frank.
Meanwhile in Hungary, which scrapped its controversial program in 2017 after four years in operation, 15,754 Chinese citizens were handed permanent residence permits at a cost of 1.6 billion euros (US$1.8 billion).
The EU Commission, which acts as the executive arm of the project, does not have the power to outlaw golden visas completely but can take legislative action to toughen up conditions attached to them on security grounds.
Dutch lawmaker Sophie in 't Veld, who is deputy leader of the Liberal grouping in the European Parliament, is amongst those going further still and calling for an outright ban on such schemes.
"Saying that this is national competence is not good enough anymore. We need harmonized laws and we need more transparency," she said.
"We need to stop double standards. Those who come here to work are treated like criminals but those coming here to park their money are treated like kings."
Anti-corruption campaigners have also warned that the schemes leave Europe wide open to criminals such as money launderers, who get unimpeded travel across the continent, second passports, and a safe haven to escape to.
The Organised Crime and Corruption Reporting Project has said that golden visa programs "represent a potential threat to the fight against cross-border corruption" and should be restricted.
Investigators at the not for profit organization added that "without sufficient integrity checks in place, they constitute an easy back door for the corrupt" to run riot in Europe.
A European Commission spokesman said officials would present a report on "appropriate actions in this area and guidance for Member States, including on the necessary background checks for applicants" by the end of the year.