It's been well reported that Russian President Vladimir Putin has essentially been missing (he hasn't been seen on TV or in the media) since March 5, which is quite unusual for him.
His spokesperson, Dmitry Peskov, has been working overtime to try and clear up any rumors about the leader. A few include: He's dead, had a stroke, fighting off a coup attempt, or just plain sick.
But now we can add another one to the list: He's having a baby with his girlfriend, the former gymnast-turned politician Alina Kabaeva.
According to The Telegraph, there's rumors that Putin, 62, is in Switzerland with Kabaeva, 31, as she went into labor at the private Clinic Sant'Anna near Lugano this week.
Peskov touched on those claims Friday, saying that "information about the birth of a baby fathered by Vladimir Putin does not correspond to reality."
Kabaeva and Putin have been rumored to have been in a relationship for a few years, but it has never been confirmed.
Also on Friday, Peskov talked about the health concerns."Yes. We've already said this a hundred times. This isn't funny any more," he said.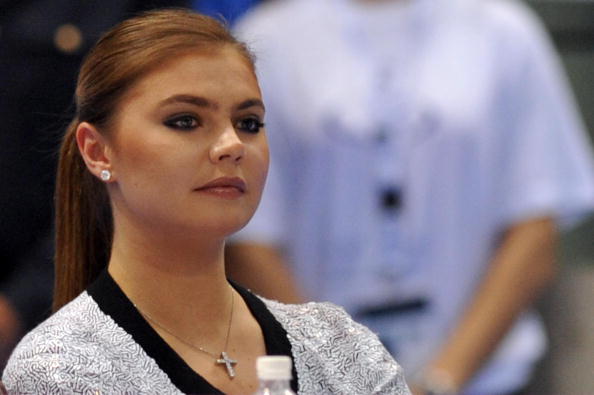 It comes a few days after Peskov also said Putin is in good health and his handshake could "break your hand."
Putin earlier this week postponed a planned summit with the leaders of Kazakhstan and Belarus, drawing attention to his unusual long hiatus of public appearances and raising speculation that he was ill. His spokesman, Dmitry Peskov, told The Associated Press on Thursday that Putin's "health is really perfect."
On Friday, state television showed footage of Putin meeting with the head of the Russian Supreme Court at Putin's residence in Novo-Ogaryovo, outside Moscow. In the footage, the Russian leader showed no obvious sign of disability. The Kremlin statement did not say what day the meeting took place.
Putin's last appearance on television had been Tuesday.
His planned meeting Monday in St. Petersburg with President Almazbek Atambaev is to discuss Kyrgyzstan's joining the Eurasian Economic Union, a nascent Moscow-led trade bloc that also includes Belarus, Kazakhstan and Armenia, the Kremlin said.
The Associated Press contributed to this report.