Russia is considering retaliation against sanctions imposed by former President Barack Obama, possibly including expelling 30 U.S. diplomats and seizing two U.S.-owned properties in Russia.
Obama expelled 35 Russian diplomats and seized two Russian-owned properties in December in response to leaders of the CIA, FBI, and NSA accusing Russia of hacking a server of the Democratic National Committee (DNC) and leaking incriminating emails. The agencies never provided substantial proof and were prevented by the DNC from accessing the server.


Russian President Vladimir Putin denied any interference and refrained from retaliating at the time.
"Although we have the right to retaliate, we will not resort to irresponsible 'kitchen' diplomacy but will plan our further steps to restore Russian-US relations based on the policies of the Trump Administration," he said on Dec. 30.
Russia considered the sanctions an attempt by Obama to complicate the efforts of incoming President Donald Trump to improve relations with Russia, Russian senator Andrei Klimov told Russian paper Izvestia.
And it seems Russia expected Trump to lift the sanctions.
"In Moscow, we were almost certain that the White House is just waiting for the right moment to announce this decision with minimal losses to their image," Izvestia wrote on July 11.
However, after Trump presented no plan to do so during his meeting with Putin at the G20 summit in Hamburg last week, Russia is now considering reciprocation.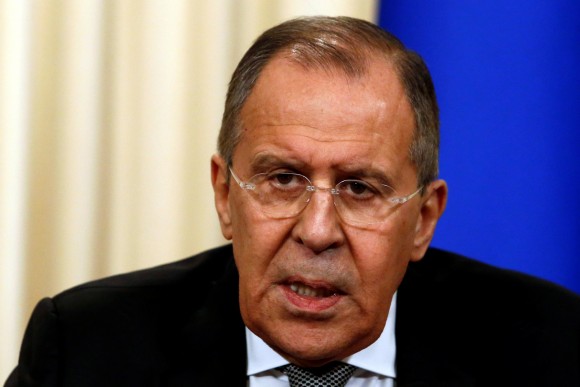 "This situation is outrageous," Russian Foreign Minister Sergey Lavrov said on July 11, reported Russian state news agency TASS.
"I believe it's a shame on such a great country as the United States, the international law advocate, to leave the situation in a limbo."
Russia is considering sending home around 30 U.S. diplomats and seizing U.S. property, a "senior source" in the Russian Foreign Ministry told Izvestia.
The properties to be seized could be a country house in Serebryany Bor forest park in Moscow and a warehouse in Moscow. The U.S. ambassador's residence "Spaso House" and ambassadorial Anglo-American School in St. Petersburg wouldn't be affected, a source in "diplomatic circles" told the paper.
Still, the retaliation, if followed through, won't likely put much strain on the U.S.-Russia relationship.
"This is not a demonstration of our negative attitude towards the Trump administration," senator Klimov said. "It's just an indication that Russia [is] a respected power, to which we must be respectful."
The U.S. Senate passed a bill in June that would legislate sanctions currently imposed on Russia through executive orders. It would also prevent the President from lifting the sanctions without Congress' approval. The bill faces some opposition in the House.