Russian state-run media reported that a nuclear-powered cruise missile has been successfully tested and will allegedly have "unlimited" range.
Officials said the Burevestnik, or "Storm Peterel," missile has "unlimited" range and can get past known defenses, according to state-backed RT.
The missile's nuclear power unit was tested in January, said Russian media news reports on Feb. 15.
"A major stage of trials of the cruise missile of the Burevestnik complex, the tests of the nuclear power unit, were successfully completed at one of the facilities in January," a source who works in Russia's missile industry told state-run TASS.
Russian Defense Ministry officials have not confirmed the information provided by the source.
President Vladimir Putin previously said that Russia had developed a high-powered nuclear engine intended for cruise missiles that has an unlimited range along with the ability to penetrate missile and air defense systems.
U.S. government sources familiar with the missile testing told The Diplomat that Russia carried out a partially successful test of the nuclear-powered missile.
The test, according to the report, occurred at Russia's Kapustin Yar test range and is the 13th to date. The first Burevestnik test took place in June 2016.
"According to U.S. military intelligence, only one test of the missile has been moderately successful to date. That test took place in November 2017 from Russia's Pank'ovo test site in Novaya Zemlya and resulted in recovery mission involving specialized Russian ship crews to retrieve the missile's debris," wrote the Diplomat.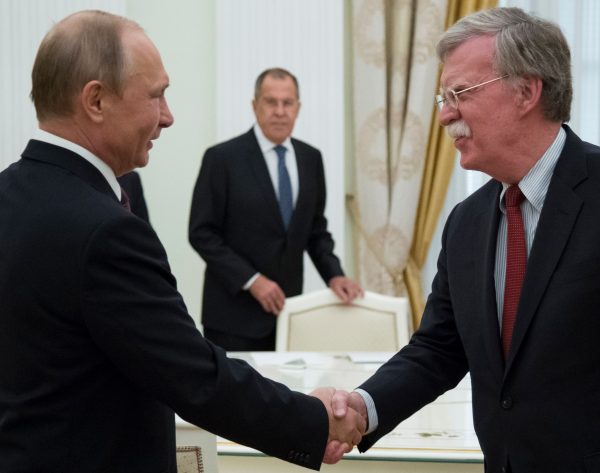 No country has deployed a cruise missile with an on-board nuclear reactor because of safety concerns and engineering challenges.
One expert said that the radioactive material inside the missile could leak.
"It goes without saying that if you fire a missile with a nuclear engine or energy source, that nuclear material will end up wherever that missile ends up," said Hans Kristensen, director of the Nuclear Information Project at the Federation of American Scientists, CNBC reported last August.
"If this missile was lost at sea and recovered in full, then you might hypothetically be able to do it without pollution, I would have my doubts about that because it's a very forceful impact when the missile crashes. I would suspect you would have leaks from it," Kristensen added.
CNBC noted that the nuclear-powered test missile was lost somewhere in the Barents Sea before crews located it.
Update in Syria
Putin said on Feb. 14 that Russia, Turkey, and Iran had agreed to take unspecified extra steps to clear Syria's Idlib region of what he called "a hotbed of terrorists," but the Kremlin said there would be no military operation there, according to Reuters.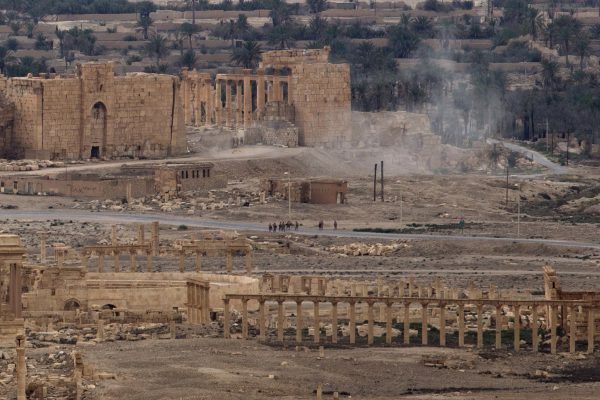 Putin, one of Syrian President Bashar al-Assad's closest allies, was speaking after hosting a summit in southern Russia to weigh the future of Syria with Turkish President Tayyip Erdogan and Iranian President Hassan Rouhani.
All three countries have forces on the ground in Syria, where they have coordinated their efforts despite sometimes differing priorities and interests.
"We should not put up with the presence of terrorist groups in Idlib," Putin told Erdogan and Rouhani. "That's why I propose we consider practical concrete steps that Russia, Turkey, and Iran can take to completely destroy this hotbed of terrorists."
Reuters contributed to this report.