Russia has been moving more artillery and supplies toward the Ukraine border, contrary to Moscow's claims that it was withdrawing after scheduled exercises, the UK's military intelligence chief said.
In a rare public statement issued on Wednesday by the Ministry of Defence, Chief of Defence Intelligence, Lieutenant General Sir Jim Hockenhull, said there have been sightings of additional armoured vehicles, helicopters, and a field hospital heading to the border zone.
"Contrary to their claims, Russia continues to build up military capabilities near Ukraine," Hockenhull said.
"This includes sightings of additional armoured vehicles, helicopters, and a field hospital moving towards Ukraine's borders. Russia has the military mass in place to conduct an invasion of Ukraine," he added.
A private U.S. space technology company on the same day said a pontoon bridge was also visible in their satellite images.
Maxar Technologies released images that it said showed locations in Belarus, western Russia, and annexed Crimea on Monday, Tuesday, and Wednesday.
In Crimea, from where Russia has shown videos of it pulling out tanks and military equipment, Maxar pointed to armoured vehicles positioned at the Yevpatoria railyard that could be preparing to depart.
Troops and equipment remained deployed, however, at other sites on the peninsula that Russia seized from Ukraine in 2014, including the Opuk training area, and sites at Lake Donuzlav and Novoozernoye, it said.
In Belarus, where Russia is holding huge exercises, Maxar pointed to a new military pontoon bridge over the Pripyat river less than six kilometres (approx. 3.7 miles) from the border with Ukraine, and a large new field hospital at one training site.
At an airfield in Belarus, a new unit of nearly 20 attack helicopters had been deployed, but significant troop and ground forces units recently deployed there had departed and were unaccounted for, Maxar said.
Troops and armoured equipment were still deployed at other sites and were training. Most of the equipment and troop housing area that had been present near Rechitsa in southeast Belarus has departed and was unaccounted for, it said, adding that a military convoy was seen heading west.
The Epoch Times can not independently verify the images.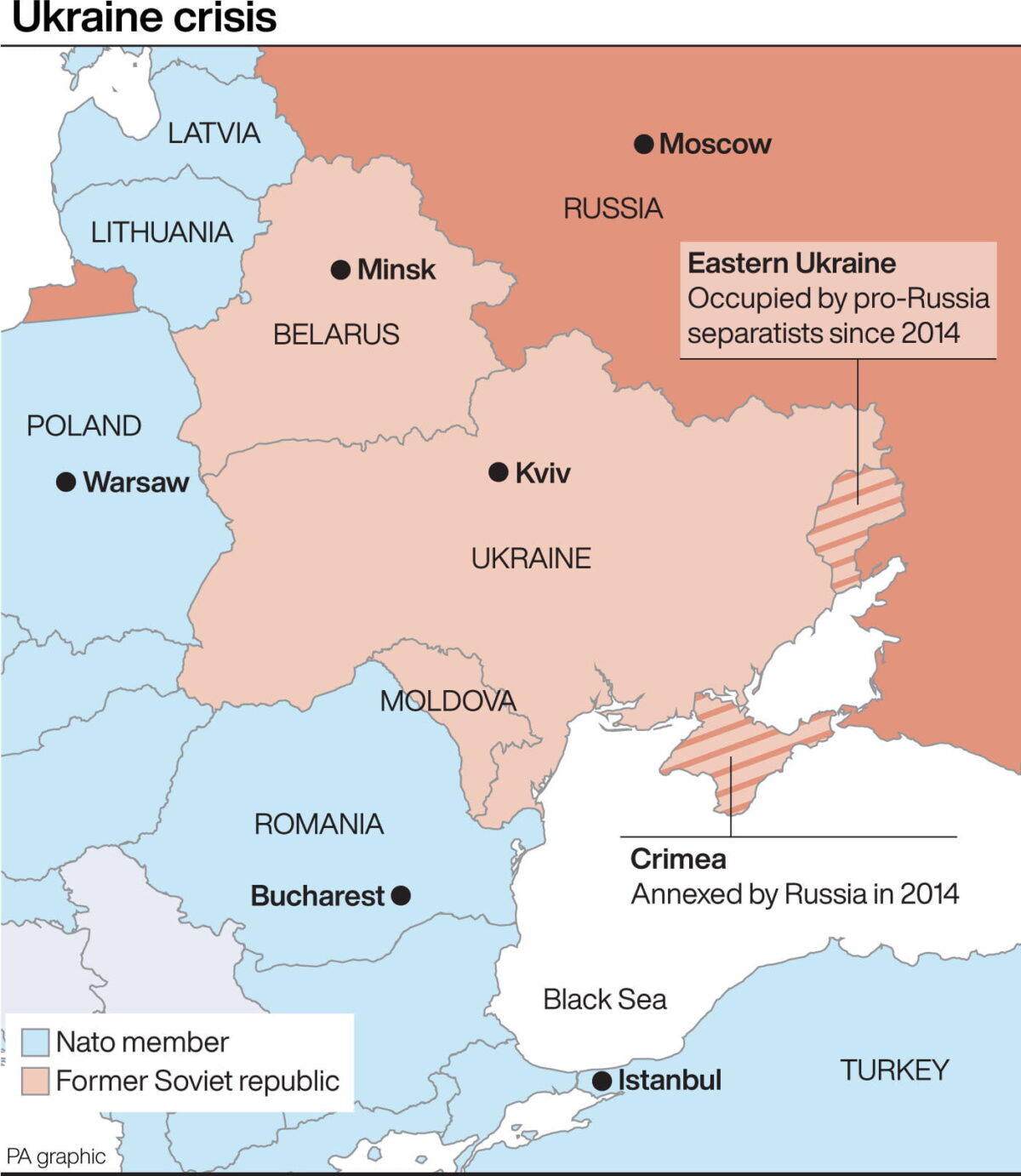 A senior Whitehouse official on Wednesday said the United States had confirmed Russia has increased its forces along the Ukrainian border by as many as 7,000 troops in the last several days.
British Minister for the Armed Forces James Heappey on Thursday said the UK wasn't "necessarily" able to independently verify the number, but confirmed that the figure was "absolutely" in the thousands.
He also told Times Radio that the military movements shown in open source intelligence—such as the building of bridges—"suggest the final preparations are being made for them to invade."
Heappey told Sky News that the pictures released by Russia that show armour moving away from the Ukrainian border are "disinformation," and he believes the two countries are "closer" to a conflict on Thursday than they were at the start of the week.
The minister said he agreed with commentary that Russia does not have enough troops on the ground for an occupation of Ukraine, but added, "Actually, what they can achieve with the troops that they've got is more than enough to encircle the Donbas, take away Ukraine's major port in Odessa, and to threaten its capital."
But when asked on BBC Breakfast if a war is "inevitable," Heappey said he would "draw a distinction between imminent and inevitability."
Russia has repeatedly denied accusations that it's planning to invade Ukraine.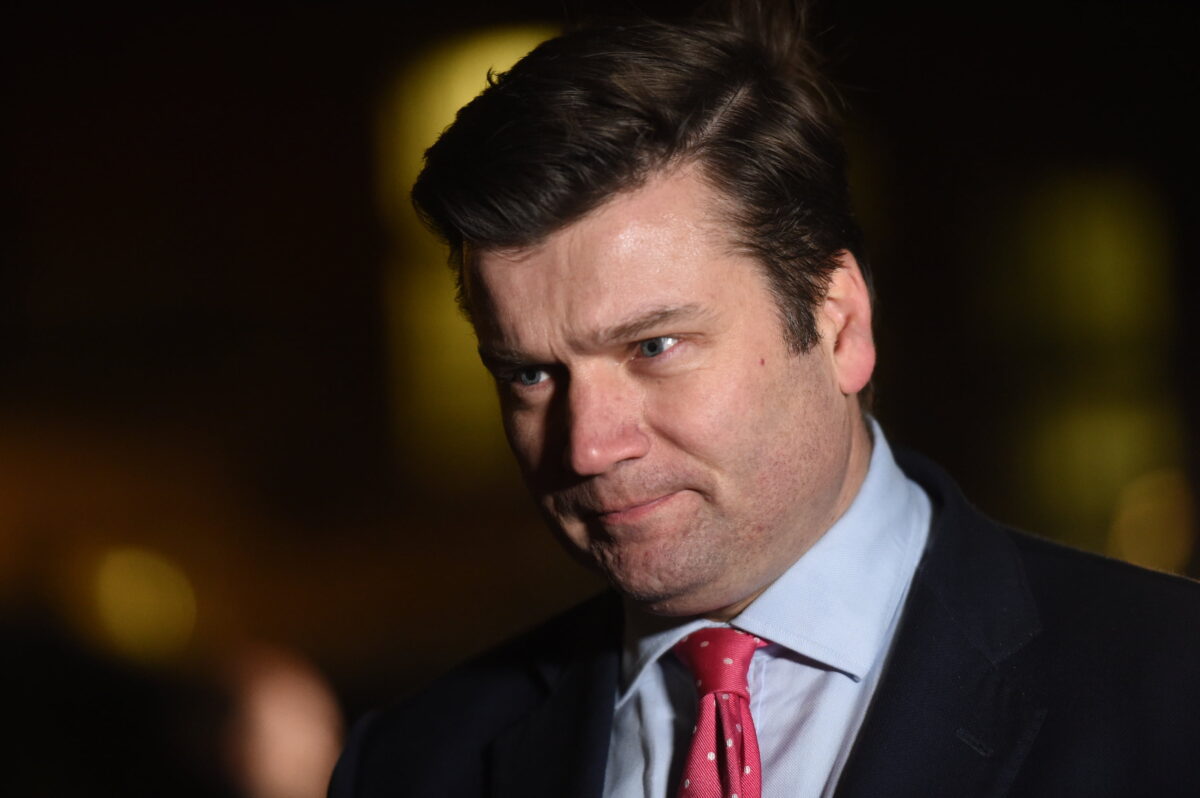 Tobias Ellwood, Conservative chairman of Parliament's Defence Committee who up to recently said NATO troops should go into Ukraine instead of being stationed around it, said the window of doing so has passed.
"I made that very clear that that was an option. That option has departed, we simply cannot do that," he said, arguing the West had "blinked" by not going in last year in the face of Moscow's growing threat on the border with Ukraine.
The ex-soldier said he believes "the West is not doing enough" at the moment, with Ukraine in its "moment of need."
He suggested that it "would be very helpful" if the West could agree to a no-fly zone in a bid to protect Ukraine from a potential Russian invasion.
British Foreign Secretary Liz Truss has arrived in Kyiv on Thursday and is expected to deliver a speech later.
Reuters and PA Media contributed to this report.