Russia and Ukraine conducted a major prisoner exchange Sept. 7 that freed 35 people detained in each country, a deal that could help advance Russia–Ukraine relations and end five years of fighting in Ukraine's east.
The trade involved some of the highest-profile prisoners caught up in a bitter standoff between Ukraine and Russia.
Among those Russia returned was Ukrainian film director Oleg Sentsov, whose conviction for preparing terrorist attacks was strongly denounced abroad, and 24 Ukrainian sailors taken along with a ship seized last year by the Russian navy.
The prisoners released by Ukraine included Volodymyr Tsemakh, who commanded a separatist rebel air defense unit in the area where a Malaysian airliner was shot down in 2014, killing all 298 people aboard.
Dozens of Ukrainian lawmakers urged Ukrainian President Volodymyr Zelensky against trading Tsemakh, whom Dutch investigators probing the aircraft's downing wanted to question.  However, the Netherlands Minister of Foreign Affairs said in a letter released after the exchange that investigators had been able to talk to Tsemakh and that his release wouldn't affect the criminal investigation or trial, which is slated to start on March 9, 2020.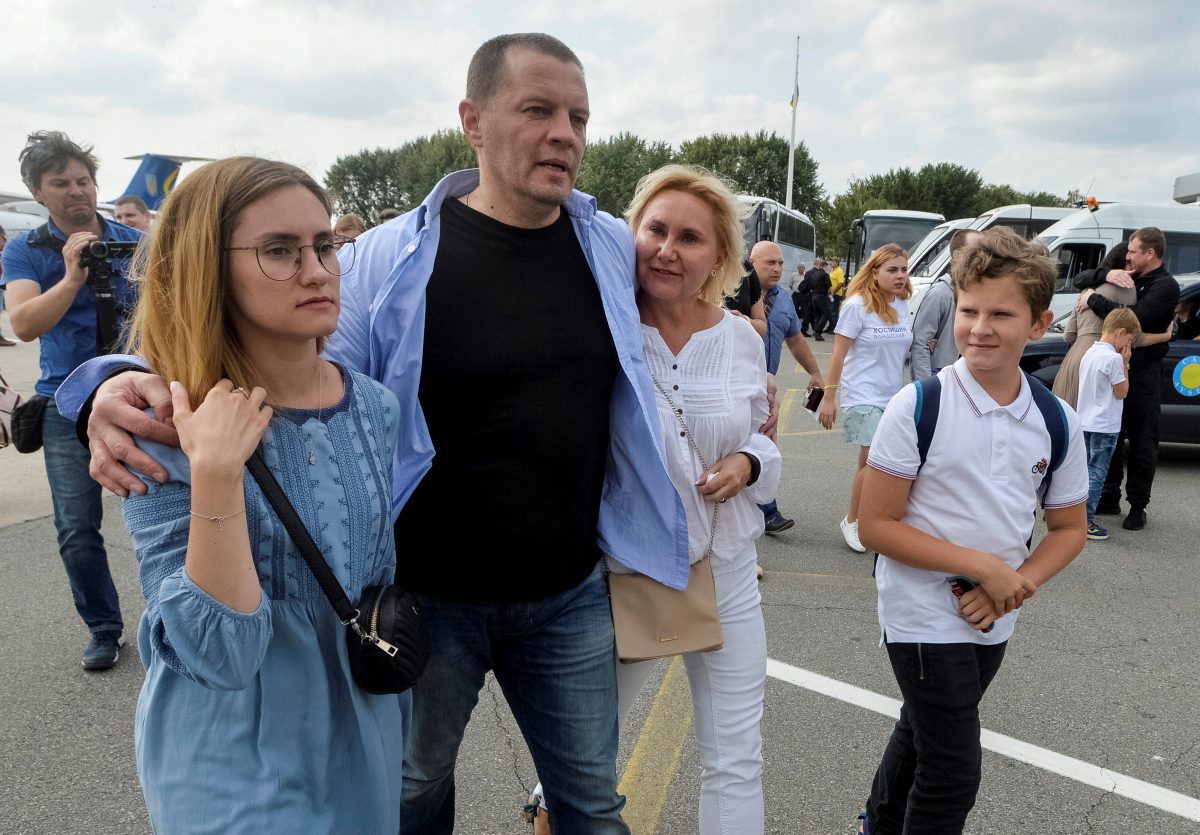 Although critics saw the Ukraine president's freeing of Tsemakh as an act of submissiveness to Russia, the exchange "allows Zelensky to fulfill one of his main pre-election promises," Ukrainian analyst Vadim Karasev said.
Zelensky, who was elected in a landslide in April, has promised new initiatives to resolve the war in eastern Ukraine. On Twitter after the exchange was completed, he wrote, "Our boys are home."
The exchange of prisoners also raises hope in Russia for the reduction of European sanctions imposed because of its role in the conflict, Karasev said.
President Donald Trump was among those commenting on the exchange.
"Russia and Ukraine just swapped large numbers of prisoners. Very good news, perhaps a first giant step to peace. Congratulations to both countries!" he said in a statement on Sept. 7.
Russia and Ukraine just swapped large numbers of prisoners. Very good news, perhaps a first giant step to peace. Congratulations to both countries!

— Donald J. Trump (@realDonaldTrump) September 7, 2019
🇨🇦 welcomes the freeing of 35 🇺🇦 captives today as part of a prisoner exchange with 🇷🇺. Canadians' calls to free 24 captured sailors, filmmaker Oleg Sentsov, journalist Roman Sushchenko and others supported efforts by President @ZelenskyyUa to bring them home.

— Chrystia Freeland (@cafreeland) September 7, 2019
Other observers also suggested the exchange could contribute to peace.
"Very pleased to see Ukrainian sailors coming home and Ukraine-Russia prisoner exchange! Hope it builds momentum for further prisoner exchanges, renewed ceasefire, and progress toward full Minsk implementation," wrote Kurt Volker, the American special representative for negotiations in the region, in a statement.
"Welcome the exchange of prisoners between Ukraine and Russia. Hope it will lead to renewed efforts towards a political solution of the conflict in Eastern Ukraine through implementation of #minskagreement," said Jeppe Kofod, minister of foreign affairs of Denmark.
Chrystia Freeland, Canada's minister of Foreign Affairs, said, "[Canada] welcomes the freeing of 35 [Ukrainian] captives today as part of a prisoner exchange with [Russia.]"
Finland President Sauli Niinistö responded to the exchange, writing, "The prisoner exchange between Russia and Ukraine is a welcome first step forward. And helpful for continuing the Normandy Process. Many more steps are still needed to fulfill the Minsk agreements. Dialogue between Moscow and Kyiv is essential for that."
The exchange comes amid renewed hope that a solution can be found to the fighting in Ukraine's east that has killed 13,000 people since 2014.
However, reaching a peace agreement faces many obstacles, such as determining the final territorial status of rebel-held areas. Russia insists it has not supported the rebels and the fighting is Ukraine's internal affair.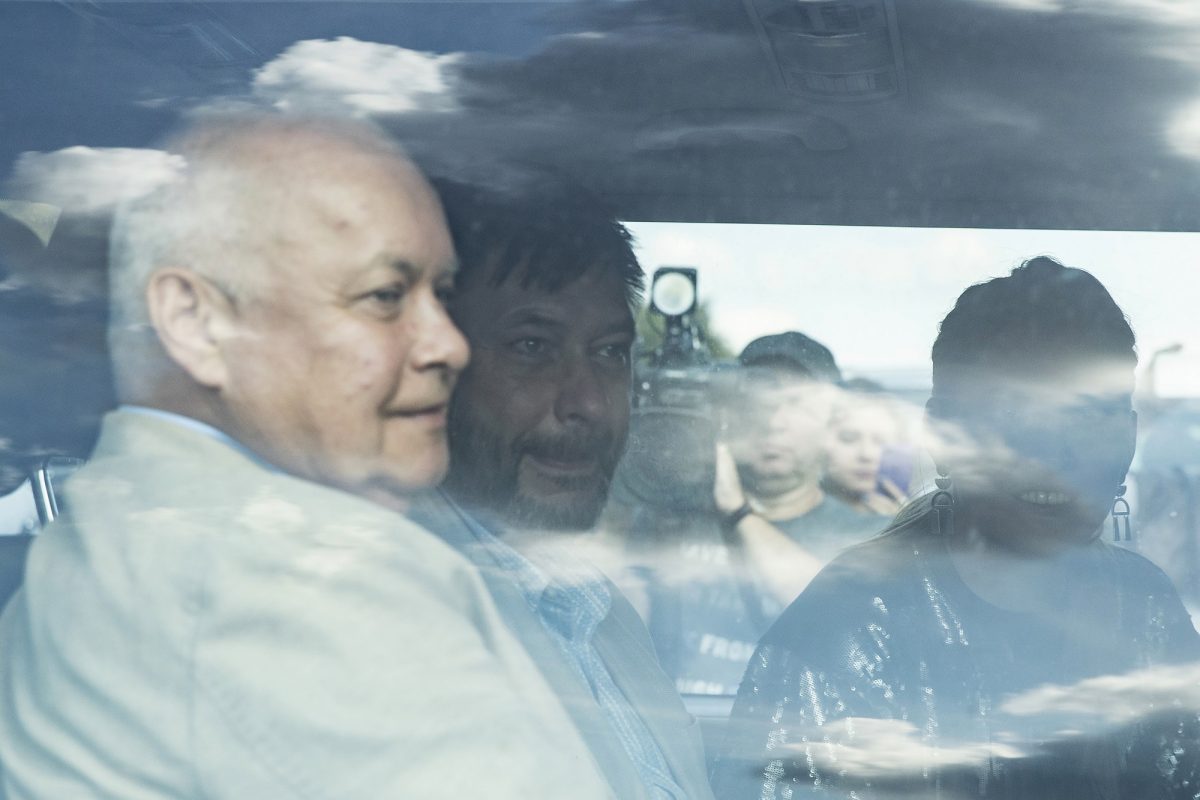 A Russian Foreign Ministry statement welcoming the exchange touched on those difficulties, calling the war an "intra-Ukraine conflict."
"Obviously, the habit of blaming Russia for all the troubles of Ukraine should remain in the past," the ministry statement said.
The prospect of progress nevertheless appeared to rise last month with the announcement of a planned summit of the leaders of Russia, Ukraine, France, and Germany—the four countries with representatives in the long-dormant "Normandy format," a group seeking to end the conflict.
"We have made the first step. It was very complicated. Further, we will come closer to the return of our (war) prisoners," Zelensky said of the prisoner exchange.
At airports in both countries, freed prisoners met with officials and loved ones.
"Hell has ended; everyone is alive, and that is the main thing," Vyacheslav Zinchenko, 30, one of the released sailors, said at the airport in Kyiv.
The Associated Press contributed to this report.