MANCHESTER, Iowa—Since the pandemic hit in March 2020, the workload has greatly increased for the pharmacists and technicians at Brehme Drug in Manchester, a rural town of some 5,000 people in eastern Iowa.
"They call you up and say, 'Help! Explain this to me,'" pharmacist Cathy Lilienthal told The Epoch Times. She has worked at the store for 35 years and knows many patients by their first names.
As COVID-19 vaccinations roll out across the nation, the questions most people ask her have evolved from "Why do we have to wear a mask? Isn't this a flu?" to "Why can't we have the shots right away?"
The pharmacy's owner, 32-year-old Ashley Brehme, told The Epoch Times, "We become very much a frontline person to them, that go-to for health information, especially as local doctors reduce preventative care appointments to make time for ill patients."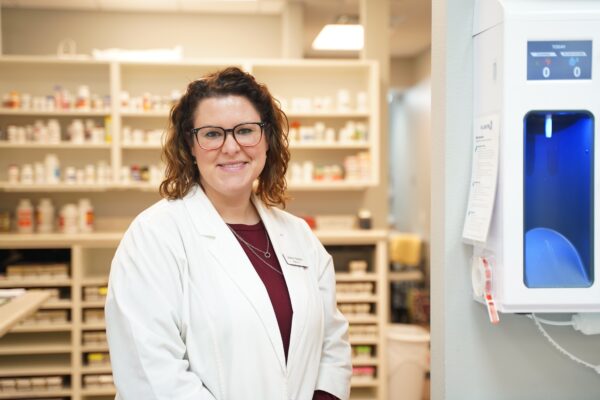 Brehme Drug serves about 3,000 patients in Manchester and surrounding communities. About half of the patients have diabetes, and a majority are over 65; both groups are at relatively high risk amid the pandemic.
In rural communities, where nearly 20 percent of Americans reside, independent pharmacies such as Brehme Drug are cornerstones in the delivery of health services. In some remote towns, they are often the sole access.
They not only dispense medication, but also provide patient consultation, blood pressure monitoring, immunizations, and more.
They will play an important role in the public distribution of COVID-19 vaccines. Brehme Drug will soon provide COVID-19 vaccinations for people over age 75.
But these pharmacies have suffered in recent years. Nationwide, more than 1,200 independent rural pharmacies closed between 2003 and 2018, according to the Rural Policy Research Institute.
The institute says a major reason for these closures was the Medicare Modernization Act of 2003, which benefited Medicare patients in some ways, but paid less to pharmacies for prescriptions submitted by those patients. It also highlighted the limited negotiating power these pharmacies have with drug companies.
Brehme said she is determined to persevere amid these challenges. She says the personalized care she's able to give people is especially valuable.
Extra Mile
"Pharmacists at corporate stores—even with the best intentions—aren't able to have one-on-one conversations with every single patient, because they are under pressure to fill as many prescriptions as they can," Brehme said.
"We see our customers not just as another prescription number, not just as whatever pills we're putting in that bottle. We know them, we know their family, and we really do care about them."
Brehme boldly purchased the store when the owner retired four years ago so it wouldn't close its doors or become a chain store, like so many others. Staying independent also allows her to make decisions more quickly to meet the changing needs of her community, she said.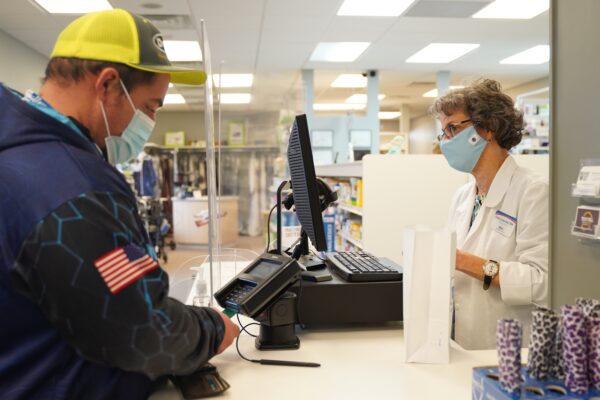 When there was a shortage of hand sanitizer, her staff hand-made some to donate to local families and law enforcement. She developed a nonprofit program to provide food and delivery services to the needy, and hosted spirit days to lighten the mood, with staff dressing up in funny costumes.
"The customers would just laugh," Brehme said. "It was so good to see those smiles on their faces in such a rough time."
The demand for delivery services has ramped up since the pandemic, and her store is one of the first pharmacies in the area to start contactless deliveries.
She relies on a group of high schoolers, including 10th grader McKenna Thompson, for much of that work. Sometimes, when the requests come in after work hours, she makes the deliveries herself.
About a month ago, Brehme got a call just before 4 a.m. from a parent whose 5-year-old daughter has Type 1 diabetes; the girl had just run out of insulin and her blood sugar was running high.
Brehme immediately drove to her store and got the insulin.
"If I had not come in, probably they would have to take the child to the emergency room," Brehme said. "That would have cost the parents a fortune."
She often receives after-hours calls from nearby long-term care facilities; some had COVID-19 outbreaks in October 2020.
"I might get a phone call at an inopportune time, I might be scrubbing my floor or walking the dog, but I always had the mindset: If they were my grandparents, what would I do?" Brehme said.
Small-Town Advantage
Brehme grew up in Dundee, Iowa, a town of 170 people southwest of Manchester. "We knew everybody. Everything was so personal," Brehme said. "I guess it is my theme, just that good, warm, cozy Hallmark movie feeling."
As a student at the University of Iowa College of Pharmacy, she interned for about five years at a Walgreens store in Cedar Rapids, the second-largest city in Iowa.
That experience strengthened her resolve to work at a small-town independent pharmacy.
She said there was a lot of emphasis on "key performance indicators" at Walgreens, such as how many prescriptions she filled every day, how many phone calls she took, and how long the patients were on hold when they called in.
"To provide the best patient care that I could as a pharmacist, it really entails being able to have a conversation with a patient and understand their lifestyles, beyond simply what medications they're taking," Brehme said.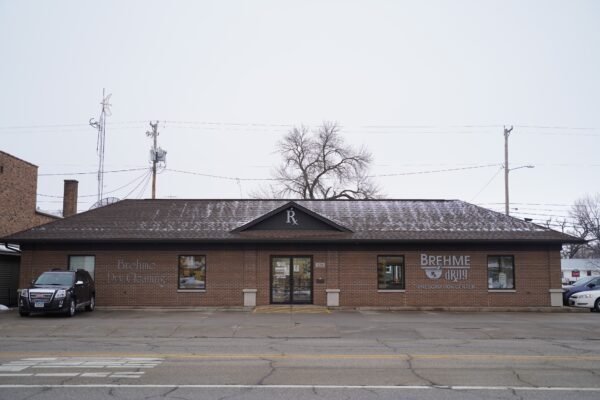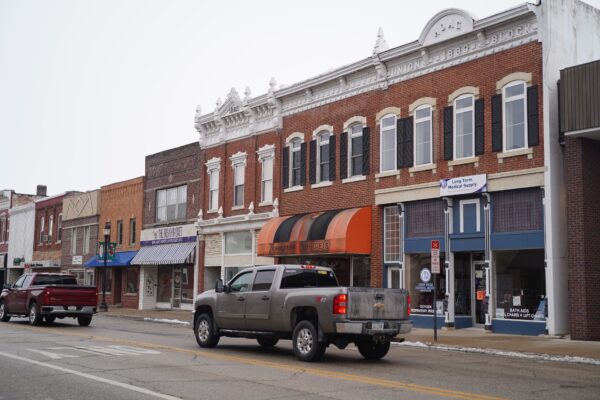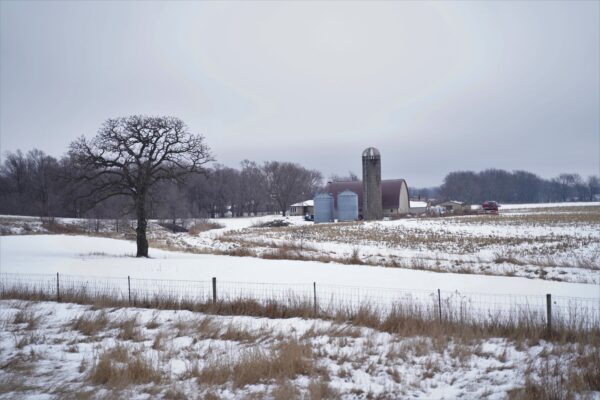 After graduation, she worked as a pharmacist under Bill Blakesley, the store's previous owner. She gave an example how she helped a patient better in the small, independent pharmacy by getting to know him better.
The man came to Brehme with a prescription for an antibiotic that reacts with alcohol in a harmful way.
One of the major responsibilities of a pharmacist is to review drug interactions for patients. Brehme knew the man had a drinking problem; she figured he was too embarrassed to tell his doctor about it. She helped him change to a different medication that wouldn't interact with the alcohol.
Brehme became the head pharmacist under Blakesley. When she decided to buy the business from her retiring boss, she was still in her 20s and had hundreds of thousands in student debt.
Challenges to Staying Independent
"That was not an easy decision. I had many, many sleepless nights," Brehme said.
She borrowed a substantial sum of money for the purchase. She worried also that longtime employees loyal to Blakesley would leave with him. But, she found she had their support and didn't lose any staff.
One senior technician had always said "when Bill was gone, she'd be gone."
"When Bill told everyone about the purchase, that senior technician cried. She gave me a hug and said, 'I'm so happy. If it's you, I'm going to keep working."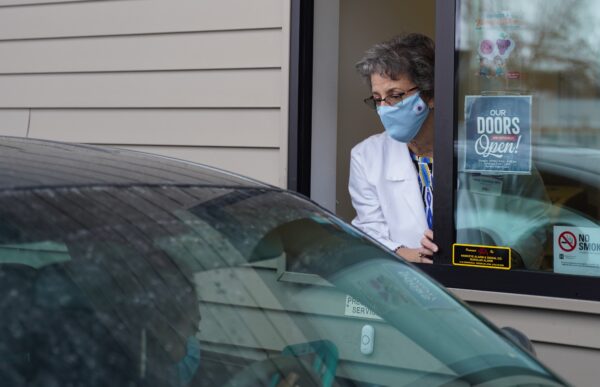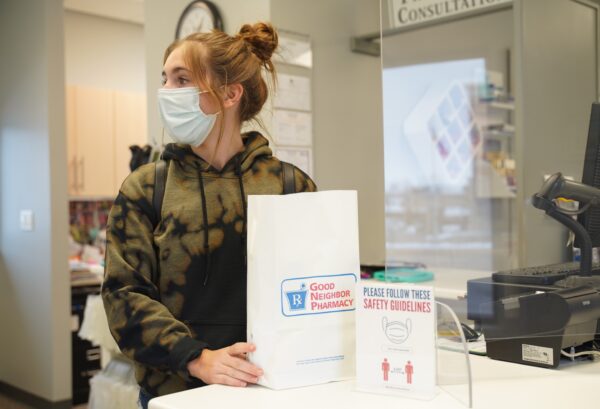 With tight finances, Brehme couldn't offer insurance for her employees or offer pay comparable to that of the big chains, which led to difficulties hiring new talent.
She faces a major problem experienced by many rural, independent pharmacies: her profit margin is shrinking because of limited negotiating power with pharmacy benefit managers. PBMs are the middlemen in the pharmaceutical industry that process prescription drug claims and reimburse pharmacies.
"We are one of the independent pharmacies that are still figuring it out," Brehme said. But she says she's determined to make it work, for herself, her staff, and her community.
She hopes that one day when she retires, someone will step forward as she did to keep the store independent.
"I hope that someday when I'm in the nursing home and I need an antibiotic on a Sunday morning, somebody is going to be willing to bring that to me."