Cruise operator Royal Caribbean is preparing to send a ship filled with water, food, and gas-powered generators to areas that were severely impacted by Hurricane Dorian.
The storm demolished swaths of the northwestern Bahamas over the weekend with Category 5 winds.
"We're with you Bahamas. In the wake of Dorian, we're mobilizing our fleet to help those who need it. In partnership with the Bahamian government & The Bahamas Feeding Network tomorrow we'll deliver +43k water bottles, 10k meals, generators, supplies & we're just getting started," Royal Caribbean wrote on Twitter.
According to Florida station WVSN, the delivery is slated to begin Thursday, Sept. 5.
The firm also wrote that it is "working with the Bahamian government and other partners to see how we can best continue to assist."
Crew members on board Royal Caribbean Cruise Line's Empress of the Seas reportedly worked overnight to prepare 10,000 meal boxes to deliver to Freeport, the Miami Herald reported.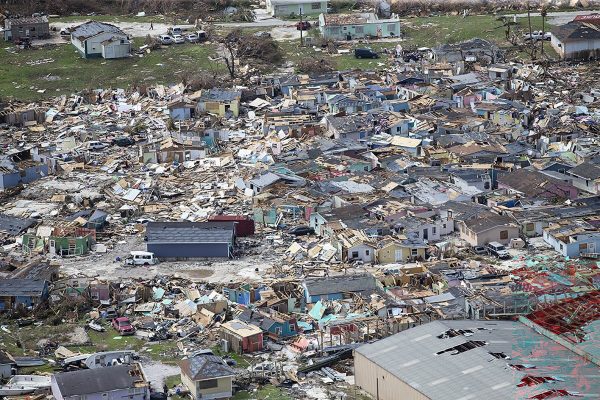 "Its a huge production given the amount of time," said Melroy Antao, with the Empress of the Seas. "This is a mammoth job to undertake."
Prime Minister Hubert Minnis said some areas in the country had been "decimated," noting that at least 20 people died, the BBC reported.
The Bahamas is now facing "one of the greatest national crises in our country's history," he said.
Lia Head-Rigby, who runs a relief group and overflew the Abacos, believes there are many more people who have died.
"It's total devastation. It's decimated. Apocalyptic," she was quoted by the BBC as saying.
"There's nothing left in most of Marsh Harbour," said Alicia Cook, who was forced to evacuate, according to the broadcaster. "People are starting to panic: pillaging, looting… it's just no way everyone's going to get out."
One of the challenges that Bahamians face now is the lack of a working airport. Dorian caused catastrophic damage to the Grand Bahama International Airport, reported CNN.
"Look at it now," CNN's Patrick Oppmann said. "I don't recognize it."
The walls were ruined by the storm, he noted. "There's not a wall standing," Oppmann said.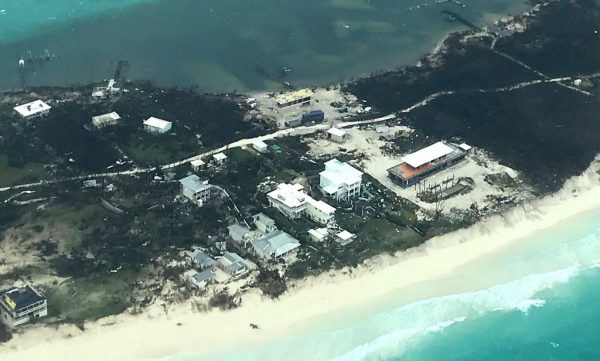 There also appeared to be a plane that was torn to pieces.
"You think of the force required to throw a plane from the runway into a terminal," he said. "If anybody was in here, I don't know how they would have survived."