British jets were sent to intercept Russian bombers that were headed toward the U.K., the Royal Air Force has said.
The U.K.'s Ministry of Defense said it scrambled RAF Typhoon jets as two nuclear-capable Russian Tu-160 Blackjacks were noticed heading toward U.K. airspace.
A spokesperson with the ministry told MailOnline that the jets are currently in the U.K.'s area of interest, but they haven't entered U.K. airspace.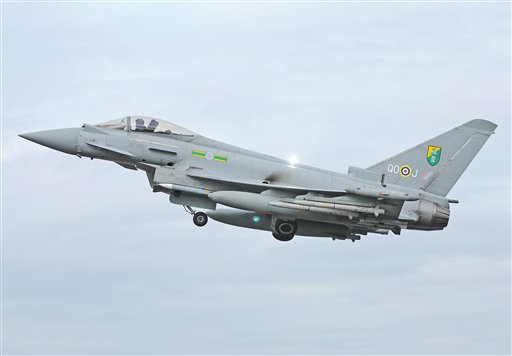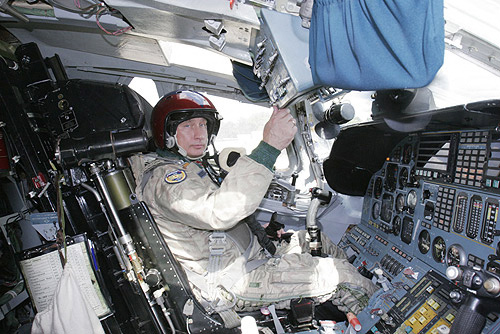 Meanwhile, Sky News reported that the British Typhoons, which are part of the country's Quick Reaction Alert system, were sent out from RAF Coningsby, Lincolnshire, and are now escorting the bombers toward the North Sea.
A spokesman told the BBC that the situation is "on-going" and isn't uncommon.
"We have Typhoons up on a quick reaction alert," he was quoted as saying.
The U.K. airspace extends about 12 miles from the U.K.'s coastline, as the BBC noted.
A similar incident involving two Russian Tu-160 Blackjack bombers took place in November, and they were escorted by Typhoon jets after they were detected flying over the Atlantic Ocean.
Called White Swan by its pilots, the Tupolev Tu-160 is the world's largest operational bomber today and also the heaviest. The plane was designed as a direct counter to the U.S. Air Force's Rockwell B-1 strategic bomber.
Around 35 of the airplanes were built, while only 16 are in service in Russia. The bomber's maiden flight was in 1981.
But last year, Russian state-run newspaper Pravda reported that 50 Tu-160 bombers will be provided to the Russian Air Force, with a delivery date of 2023.