Hongkonger Timothy Ho Chu-ting, shares his journey, experience, and future plans as a professional rope-skipping athlete.
Rope-skipping has been an important part of his life for nearly 20 years. At the age of 27, Ho is now a rope skipping coach. Looking back on his sports journey, Ho believes that emotional discipline is the key to breaking through. After winning world championships, Ho is considering his plans for the future.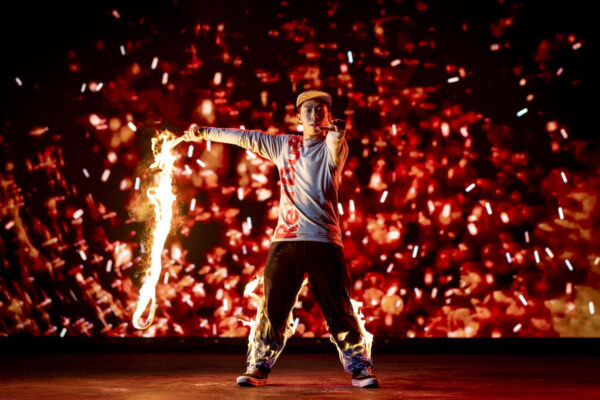 At the age of 14, Ho attended his first individual competition at the Asian Rope Skipping Championship. However, he could not perform as he wanted to due to the overwhelming pressure he was under.
During the competition, Ho frequently missed his marks as he watched his ranking fall. As he was leaving, Ho could not hold back but to cry for almost 5 hours. Unexpectedly, he won gold in the final category of the competition.
The ups and downs of competing left Ho with plenty of unforgettable memories of his teenage years. Since then, Ho became more involved in rope skipping and learned how to manage his emotions. Ho became more collected and relaxed when dealing with things in life. Emotional discipline made him more mature as he grows to become someone else's coach.
'Don't Lose Your Temper'
Being a rope skipping coach to dozens of students, Ho's motto: Don't lose your temper.
Compared with ordinary rope skipping, in addition to the basic speed training, trick rope skipping requires various advanced movements with music coordination. Students must learn body coordination, particularly their limbs. Some students would fail during their practice, as their coordination was still not up to par, or they would keep tripping. As soon as that happened, they would lose their temper, and throw tantrums. Ho would then comfort his students, and remind his students to keep a positive attitude.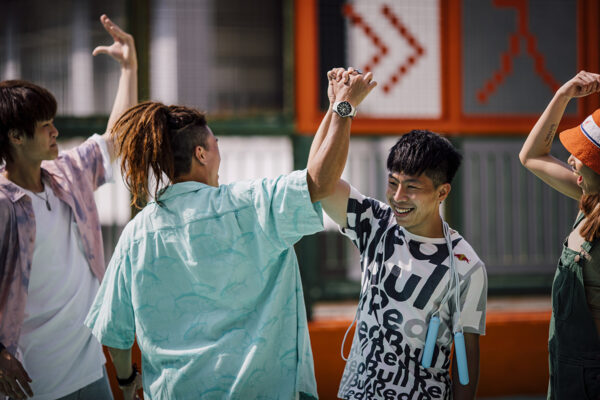 Sometimes, Ho sees his old self in his young students.
Ho recalls that his primary school teacher, Ken Sir, always emphasized training, and skipping attitude. Some of his tricks might not have been the latest, but his teacher's lessons to way of life and emotional discipline will be ageless.
During the training, one movement may have to be practiced hundreds or thousands of times. In the past, Timothy did not understand why the coach was so strict. Later, he realized that the more effort you put in, the higher the level you could achieve in the competitions.
Persistence is Key to World Championship
Having learned from his experience in the 2009 competition, Ho became better at controlling his emotional ups and downs.
He went on to participate in the Junior World Championships in the United Kingdom in 2010, and won the title in the male 15 to 17 year old category.
Ho also took third place in the male individual category of the World Rope Skipping Championships. The win gave him a much-needed confidence boost.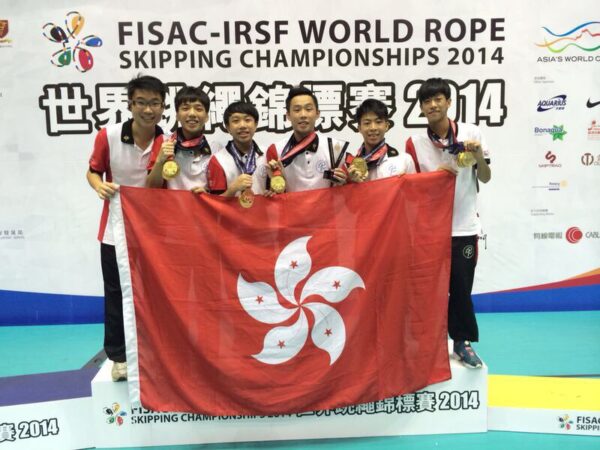 Rope skipping has allowed Ho to travel around the world, make new memories and leave his mark in every World Rope Skipping Championships since 2010.
Since 2012, Ho has been breaking the world record, including those of his own, for  the number of skips in three minutes. He became the first in the world to reach 500 skips and he keeps improving every year.
In 2014, Timothy set a new world record of 522.5 skips in 3 minutes while becoming the first Asian to win a skipping world championship.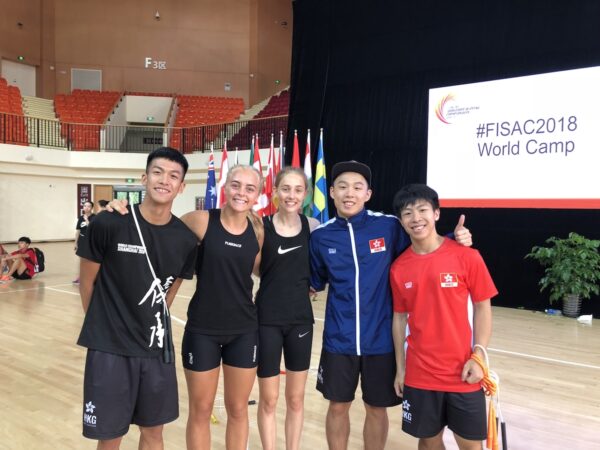 Skipping On Fire
His wins have also given him other unexpected opportunities, such as becoming part of the Red Bull Athletes team; it gives him a once-in-a-lifetime chance to fulfill a challenge he has planned for himself. Fire Dragon is the next step to test his very own limit.
A fire dance video Ho watched recently inspired him, to test his limits by skipping and "playing with fire" at the same time.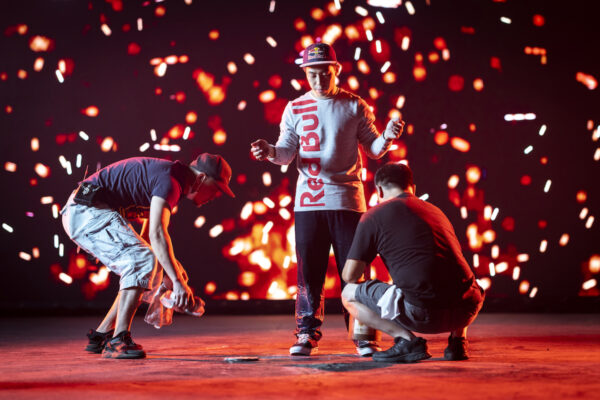 Initially, Ho thought all it needed was simply applying fire retardant paste and taking comprehensive fire prevention measures. He was in for a surprise. Nothing was as easy as he imagined it to be.
The director warned Ho that if he could not stand the heat or he had any sort of unforeseen accident, he should fall to the ground immediately as a cue to have the fire put out.
There were many retakes during filming. Ho's bodysuit was being set on fire repeatedly. Ho said he would never forget the scorching heat: It's not an ordinary man's job to be a stuntman. I admire their professionalism even more after this experience.
The Future of an Athlete
An athlete's career has a time limit.
Ho thinks he might have to retire from rope skipping within three years. However, Ho knows he can never live without it. Ho has been preparing himself for the future, by becoming a full-time rope skipping coach. He hopes that he can discover talented students as his primary school teacher did years ago. Ho wants to be the master who passes on his knowledge of rope skipping to students for the rest of his life.