The first photo of the mass shooting suspect who killed at least 50 people at an outdoor concert in Las Vegas was released.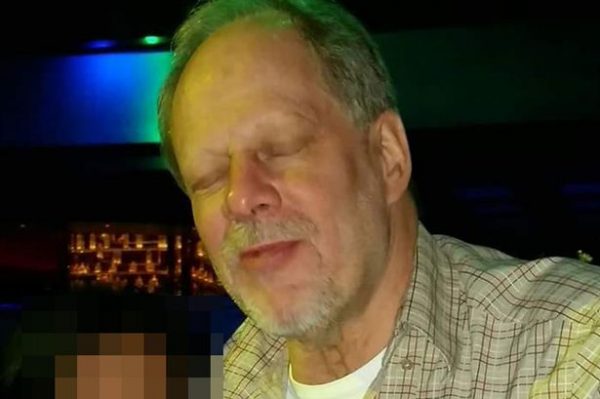 Stephen Paddock, 64, from Mesquite, Nevada, was identified as the shooter.
He allegedly opened fire on a crowd of concertgoers at the Route 91 Harvest Music Festival next to the Mandalay Bay Casino in Las Vegas. At least 50 people are reported dead and more than 200 were injured.
Paddock is believed to have killed himself after the shooting.
Marilou Danley is being sought for questioning re the investigation into the active shooter incident. If seen please call 9-1-1! pic.twitter.com/Z83XvcHejH

— LVMPD (@LVMPD) October 2, 2017
Reports say that he was firing from the 32nd floor of the Mandalay Bay Hotel.
His companion, Marilou Danley, was located outside the country and detained. Their home was raided. She is believed to be an Australian citizen of Indonesian descent, according to MailOnline.
"LVMPD detectives have made contact with her and do not believe she is involved with the shooting on the strip," the Las Vegas Police Department told CNN.
"Marilou Danley is no longer being sought out as a person of interest," they added.
Early Monday, police in Las Vegas said that Danley was no longer a person of interest in the investigation, according to MailOnline. No details were given on whether she was suspected of involvement in the case, but she was described as an "associate" of Paddock, Reuters reported.
A police handout earlier said that Danley was being sought for questioning and asked the public to call 911. A Hyundai Tucson vehicle that is understood to be owned by Danley was found by police, according to The Independent.
Clark County Sheriff Joseph Lombardo noted detectives had found her who he described as Asian, 4 foot 11 inches tall, and weighing 111 pounds.
Her LinkedIn profile describes her as a "gambling and casino professional" who lived in Reno, Nevada.
Danley and Paddock are said to be roommates or companions, but their relationship has not been explained by police.

According to records, Paddock lived in a three-year-old, $396,000 two-bedroom home in Mesquite, 60 miles from Las Vegas.
Thousands of panicked people fled the scene, in some cases trampling one another as law enforcement officers scrambled to locate and kill the gunman. Shocked concert goers, some with blood on their clothes, wandered the streets after the attack.
He was not believed to be connected to any militant group, Clark County Sheriff Joseph Lombardo told reporters.
"We have no idea what his belief system was," Lombardo said. "We've located numerous firearms within the room that he occupied."
"It sounded like fireworks. People were just dropping to the ground. It just kept going on," said Steve Smith, a 45-year-old visitor from Phoenix, Arizona, who had flown in for the concert. He said the gunfire went on for an extended period of time.
"Probably 100 shots at a time. It would sound like it was reloading and then it would go again," Smith said. "People were shot and trying to get out. A lot of people were shot."