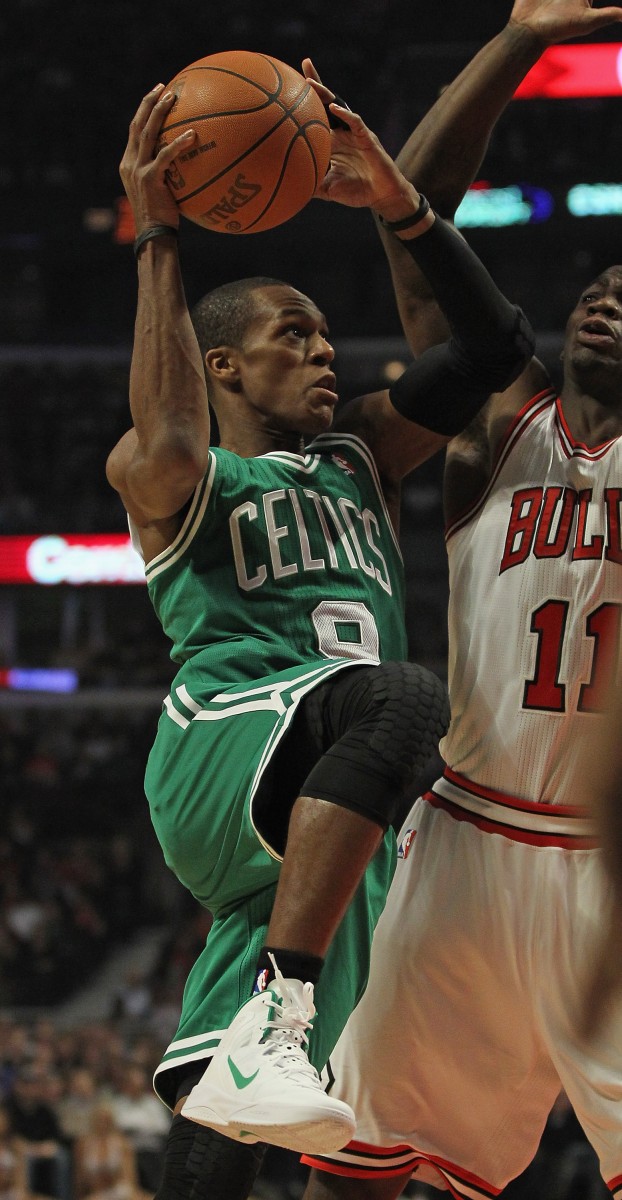 Boston Celtic point guard Rajon Rondo was named to the Eastern Conference All-Star team Wednesday—incidentally his 26th birthday—according to report on the NBA's website.
The All-Star appearance will be Rondo's third consecutive. Rondo, for his part, didn't play Wednesday night against the Thunder while serving the second of his two-game suspension. His coach Doc Rivers joked that, "When you get named to the All-star, you should take one game of suspension away."
Rondo currently averages 14.8 points and 9.5 assists per game—good for second in the league. Where he really stands out is on the defensive end. The 6'1″guard out of Kentucky has been named to the NBA's All-Defensive First-Team two straight seasons and annually ranks among the leaders in steals.