It's been "nonstop work" for MMA fighter-turned-actress-turned-pro wrestler Ronda Rousey as she juggles Hollywood and the WWE.
Rousey did her first televised solo match on "Monday Night Raw" this week, then showed up a few days later at the "Mile 22" premiere in Los Angeles Aug. 8. 2018—but wasn't even able to stick around to watch the action movie.
"I'm going to jump straight on a plane and fly to Orlando to start preparing for SummerSlam. And it's just—it is what it is. I find a way to fit it all in," Rousey said.
"That takes a whole lot of time, nonstop work, and luckily I have an amazing family that's been supporting me through this whole thing."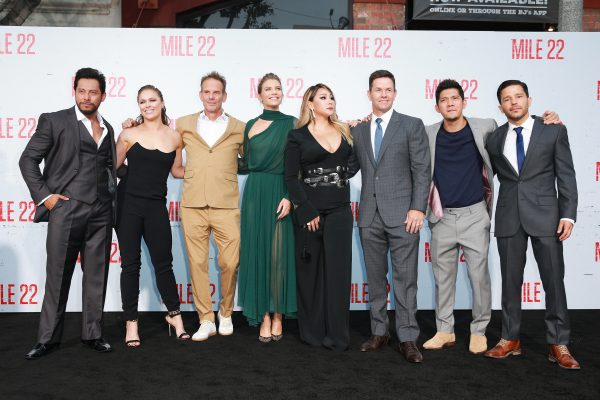 The 31-year-old performer says she was "super, super nervous" before Monday's wrestling appearance, and had minimal time to prepare.
"That was the first time I had to learn a match and promos and all of that stuff in one day—like the day of. I showed up not knowing at all what was going to happen and I was really, really nerve-wracking. I was super, super nervous," she said. "WWE has been amazing. They've been setting me up for success all along. They haven't been giving me any bigger challenges than they know that I can handle. I appreciate their faith in me and hopefully I can keep laying the track in front of the train while it's going and keep the ride going."
Rousey stars opposite Mark Wahlberg, Lauren Cohan and Indonesian action star Iko Uwais in "Mile 22," opening in theaters in the U.S. on Aug. 17.