Sen. Mitt Romney (R-Utah) confirmed he will vote in favor of a subpoena to seek records on former Vice President Joe Biden's son's work in Ukraine, according to a spokesperson.
Senate Homeland Security Committee Chairman Ron Johnson (R-Wis.) assured the freshman Utah senator that a witness in the investigation, former Ukrainian diplomat Andrii Telizhenko, would be interviewed privately.
"Senator Romney has expressed his concerns to Chairman Johnson, who has confirmed that any interview of the witness would occur in a closed setting without a hearing or public spectacle," Romney's spokeswoman, Liz Johnson, told media outlets on Friday. "He will therefore vote to let the chairman proceed to obtain the documents that have been offered."
Earlier this week, Johnson announced he is intending to seek a subpoena against Telizhenko, who was a consultant at Blue Star Strategies, which represented Burisma Holdings in the United States. Hunter Biden sat on the board of Burisma for several years. Some Republicans, including President Donald Trump, have suggested that he got the job because of his father.
Republicans have questioned why he sat on the board of the firm—whose founder, Mykola Zlochevsky, has been investigated for corruption in Ukraine—while Biden was in office and leading the Obama administration's Ukraine policy. Hunter and Joe Biden have both denied Republicans' allegations, but the issue became a central portion of the impeachment fight that led to Trump's acquittal in February.
During an October interview with ABC News, Hunter said he realized that his role on Burisma's board created the impression of a conflict of interest, and his father told reporters earlier this year that it was "a bad image."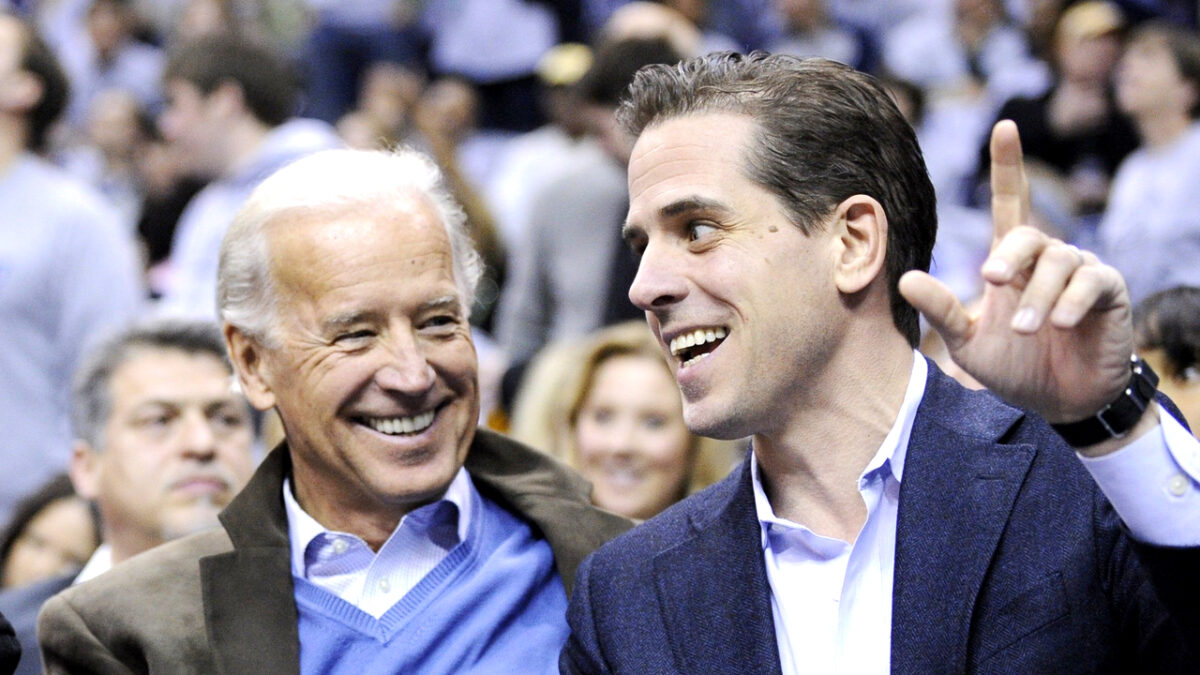 Before his spokeswoman confirmed his intention, Romney said the Senate investigation into the Bidens has the "appearance" of being politically motivated, as Biden has emerged as the Democratic frontrunner in the 2020 election. "There's no question the appearance is not good," Romney told reporters on Thursday."I would prefer that investigations are done by an independent, nonpolitical body," he said.
Republicans have an 8-6 majority on the Homeland Security panel. If Romney should break ranks with his party—like he did with last month's vote on impeachment—the subpoena effort would be essentially derailed.
"As part of the committee's ongoing investigation, it has received U.S. government records indicating that Blue Star sought to leverage Hunter Biden's role as a board member of Burisma to gain access to, and potentially influence matters at, the State Department," Johnson told other members of the committee about his intention to issue a subpoena, The Hill reported.
Before that, Grassley and Johnson have been investigating whether there was a conflict of interest when the younger Biden served on the board of Burisma. Last month, the two senators submitted a request for Hunter Biden's travel records.
But Johnson said in his letter that Telizhenko's "records and information would be responsive to the committee's requests" after Blue Star refused to hand them over.