Sen. Mitt Romney (R-Utah) said he would support a push from Democrats to call more witnesses to testify in the Senate impeachment trial of President Donald Trump.
"I think it's very likely I'll be in favor of witnesses, but I haven't made a decision finally yet, and I won't until the testimony is completed," he told reporters on Jan. 25, after the first day of arguments from the president's legal team.
When he was asked about Trump's defense, Romney replied, "I just don't have any comments on the process or the evidence until the trial is over."
Before the trial started, Romney, who has been a vocal critic of Trump, said he would be interested in hearing testimony from former national security adviser John Bolton, who indicated that he would be willing to take the stand in the Senate trial if called.
"I would like to hear from John Bolton and other witnesses, but at the same time, I'm comfortable with the Clinton impeachment model, when we have opening arguments first and then we have a vote on whether to have witnesses," Romney said earlier in January.
But, in all, four Republicans would have to join Democrats to vote in favor of subpoenas and witnesses in the case, which could potentially trigger a lengthy court battle that would extend the trial.
Romney's comments came after about 20 hours of arguments presented by House managers, led by House Intelligence Committee Chairman Adam Schiff (D-Calif.), in which they presented arguments in favor of removing Trump. They have alleged he withheld aid to Ukraine in exchange for potentially advantageous investigations into a political rival, which the president has denied.
On Jan. 25, Trump's lawyers, led by Pat Cipollone, pushed back against the impeachment managers' allegations, saying there was no pressure from the White House or any evidence of a quid pro quo.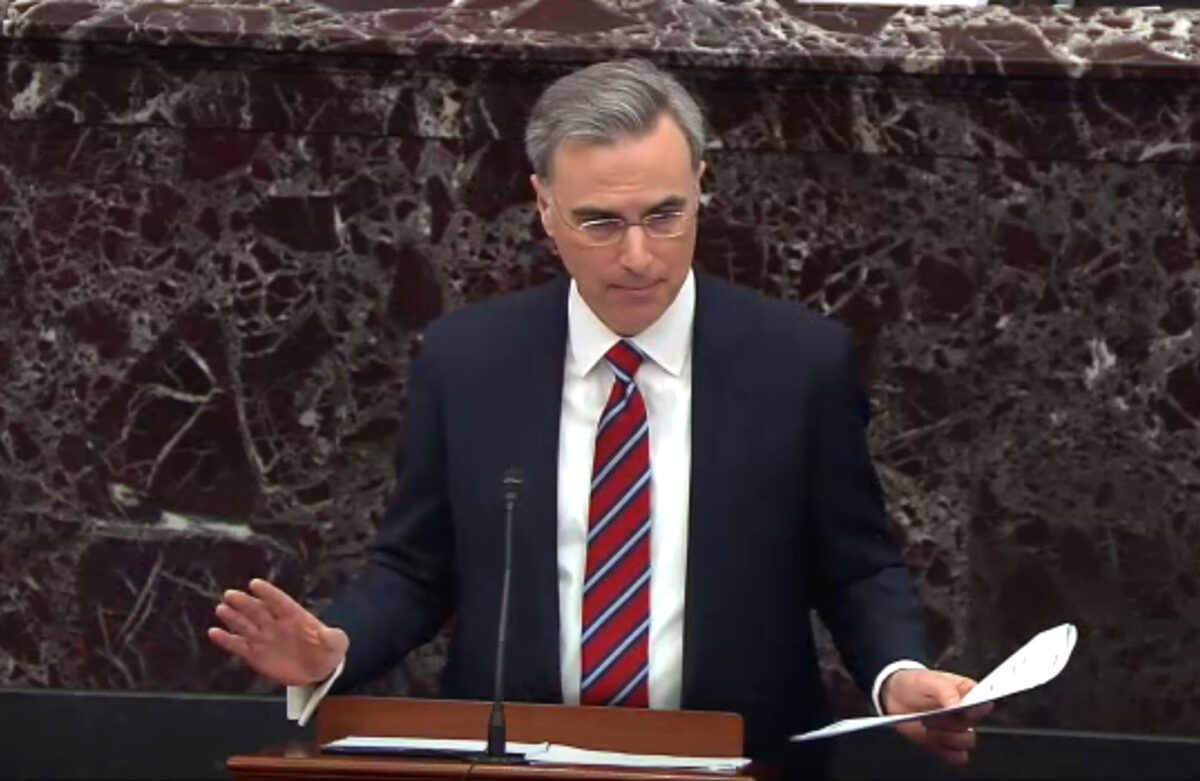 There has been speculation that Sens. Susan Collins (R-Maine) and Lisa Murkowski (R-Alaska) would possibly join Democrats in calling for witnesses.
However, Murkowski told reporters she was offended at the allegation by House impeachment manager Rep. Jerry Nadler (D-N.Y.) that Republican senators "[voted] for a cover-up" and were "voting to deny witnesses, an absolutely indefensible vote, obviously a treacherous vote."
"I took it as very offensive," Murkowski told local media on Jan. 22. "As one who is listening attentively and working hard to get to a fair process, I was offended."
Murkowski also told CNN on Jan. 23 she had concerns about why the House didn't try to seek witnesses or documents in their case by seeking a remedy in relevant courts.
"The House made a decision that they didn't want to slow things down by having to go through the courts," Murkowski said. "And yet now, they're basically saying, "You guys gotta go through the courts. We didn't, but we need you to.'"
Editor's note: A previous version of this report incorrectly suggested that Sens. Susan Collins and Lisa Murkowski voted against confirming Brett Kavanaugh in 2018. The Epoch Times regrets this error.