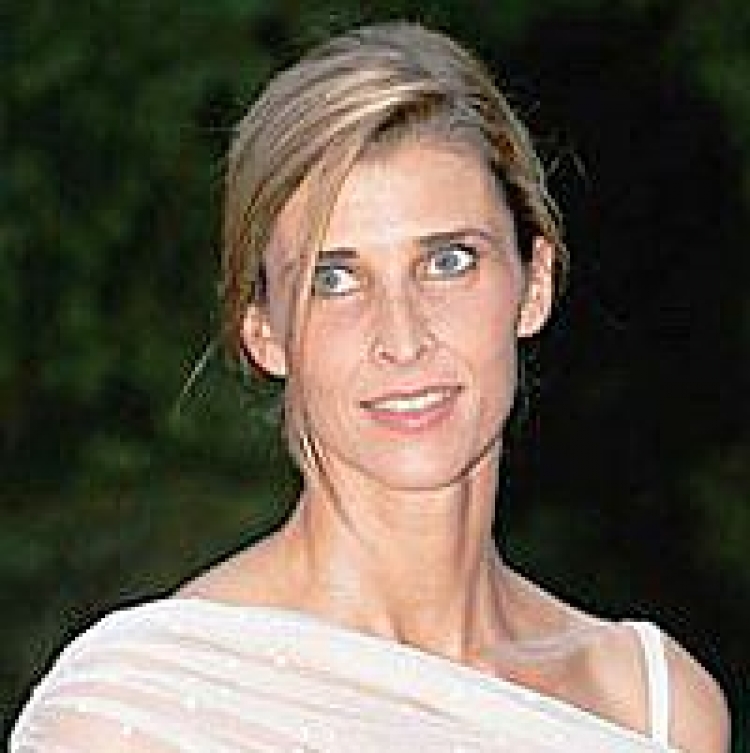 Rumors of a romantic relationship between British actor Hugh Grant and Bulgarian Princess Rosario Nadal was denied on Bulgarian Darik Radio by a spokesperson for the family of the former Bulgarian Prime Minister and King in exile Simeon Sakskoburggotski.
Rumors flared up after UK newspaper The Daily Mail reported and published paparazzi photos on June 26, of the two exiting the Claridges hotel in London, and went on to speculate that Princess Rosario resembled the 47 year old actor's recent ex-girlfriend of three years, Jemima Khan.
"Rosario and Hugh Grant have been friends for more then 15 years. While working as a spoke person for Valentino, Rosario had the chance to meet with many Hollywood stars. Hugh Grant is one of them … as well as Gwyneth Paltrow" explained the spokesperson.
The spokesperson also clarified that the two have been close friends for ten years. The press has seen them together many times, such as at the premier of Grant's 2003 film Love Actually, and many tabloids had reported on rumors of a romance.