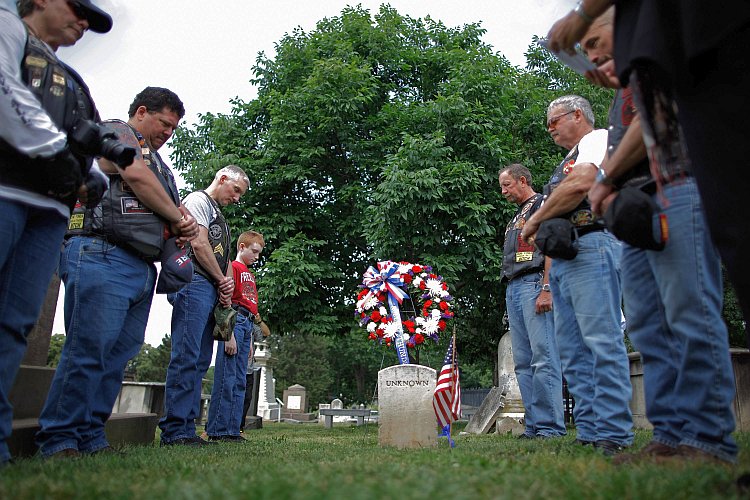 U.S. military veterans bow their heads during a wreath-laying ceremony at the grave of an unknown Union soldier who died during the Civil War, at the Congressional Cemetery May 25 in Washington, D.C.
The ceremony is part of weekend events marking the 25th anniversary of the Rolling Thunder Ride for Freedom, a motorcycle rally in the nation's capital.
Started in 1988 as a protest to bring more awareness to issues about POW/MIAs, Rolling Thunder now has 90 chapters across the United States and expects more than 900,000 veterans and their supporters to participate in the ride.