Queensland Premier Annastacia Palaszczuk has announced a "Super Pfizer Weekend" in a bid to increase vaccine coverage as the rollout in her state lags behind the rest of Australia.
The expanded vaccine rollout comes as more Pfizer supplies arrive, with about 38 percent of Queenslanders currently fully vaccinated and around 57 percent with one dose.
Queensland and Western Australia both currently have strict COVID-19 border measures in place, and both have the lowest vaccination rates in the country.
Palaszczuk hopes the "super weekend for vaccinations" will boost vaccinations, with all 80 state-run vaccination hubs accepting walk-ins on Saturday and Sunday.
"Last week, we put 146,182 doses into the strong arms of Queenslanders, 189,450 Pfizer doses arrived on Monday: Let's use the lot," she told Queensland Parliament on Wednesday.
"Like they say at the Ekka—'Roll up, roll up, roll up to the vaccination clinic, roll up to your GP, roll up to your pharmacy, roll up your sleeves and take your best shot.
"Other states have to fight just to get a taste of freedom; we have to fight to hold on to ours," she said.
While half of Australia's population is currently locked down under extreme COVID-19 measures in New South Wales, Victoria, and the ACT, Queensland has fared relatively better with less severe outbreaks.
Although there have been outbreaks of the Delta variant of the CCP (Chinese Communist Party) virus, commonly known as the novel coronavirus, the state has not needed prolonged lockdowns to suppress the spread.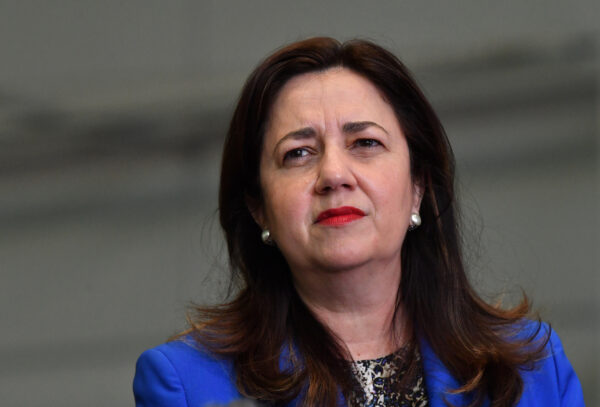 Now that the Commonwealth has secured more Pfizer supplies, Palaszcuk said that state vaccination hubs would begin offering that vaccine to people aged over 60 this weekend.
Until now, that age group has only been offered Vaxzervia, formerly known as AstraZeneca. Vaxzervia is how the vaccine is known in European countries and in Canada.
Palaszczuk said offering people a choice of vaccines will help lift vaccine coverage.
"They said to me loud and clear they want to have a choice of vaccines well, I say let's give it to them," she said.
Queensland Opposition Leader David Crisafulli said poor vaccine coverage was due to the premier's own hesitancy about the Vaxzevria jab.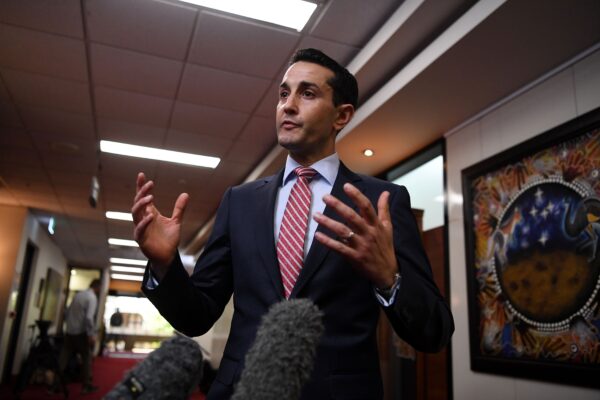 When Palaszczuk first became eligible for that vaccine, she delayed, saying she needed to get her flu shot first.
The premier was then forced to delay a second time after she was bitten by her dog and needed a tetanus jab.
She then needed to be fully vaccinated before she travelled to Tokyo in late July to make a pitch to support Brisbane's 2032 Olympics bid.
However, by then, it was too late for her to get AstraZeneca, so she got the Pfizer vaccine instead.
Crisafulli said Queenslanders looked to Palaszczuk for leadership on getting a vaccine and had seen her hesitancy.
"If the leader of your state is effectively finding excuses not to get vaccinated when her time is up, I would suggest to you that the everyday Queenslander says, 'well, maybe she knows something that we don't'," he said.
"Well, the truth is, she doesn't; it's (AstraZeneca / Vaxzevria) safe."
Meanwhile, Crisafulli refused to comment on Chief Health Officer Jeannette Young's warning earlier this year that people under the age of 18 could die if they had the AstraZeneca vaccine.
Queensland recorded no new virus cases after more than 15,800 tests in the 24 hours to 6.30 a.m. on Wednesday.
AAP contributed to this report.