UPDATE: Taylor, Bourdais to the Fore
Ricky Taylor returned the #10 Wayne Taylor Racing to the overall lead of the Rolex 24 within a few laps of the green flag flying at 7 a.m. and at 8 a.m. was firmly ensconced at the head of the field where he and his team mates had since the fourth hour of the race.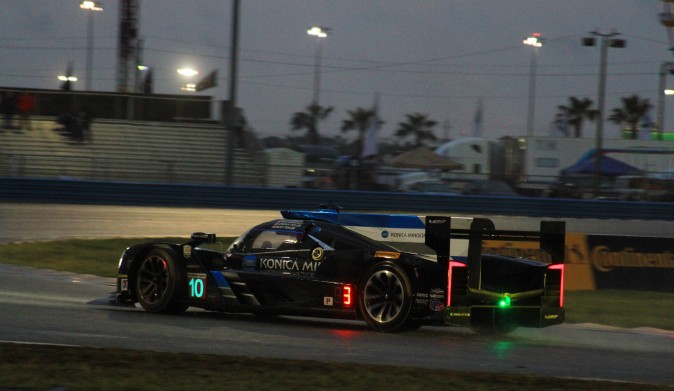 In GTLM, Patrick Pilet in the #911 Porsche passed Jan Magnussen in the #3 Corvette for the lead, but held only a lap before Sebastien Bourdais in the #66 Ford GT, where he and his co-drivers had spent most of the race.
DAYTONA BEACH, Fla.—After almost three hours of yellow flags, the Rolex 24 at Daytona is back under way.
Overnight rain twice forced race officials to suspend racing—standing water on the track, particularly at the Bus Stop, made high-speed driving unreasonably unsafe.
Finally, at 7 a.m. with the heavy layer of clouds just starting to lighten, the green flag waved once again, starting the final seven hours of the 24-hour race.
Felipe Albuquerque in the #5 Mustang Sampling Cadillac held the lead when the green flag waved, but he soon had to hand it over to the irrepressible Ricky Taylor in the #10 WTR Cadillac, who maneuvered past Albuquerque through the Western Horseshoe.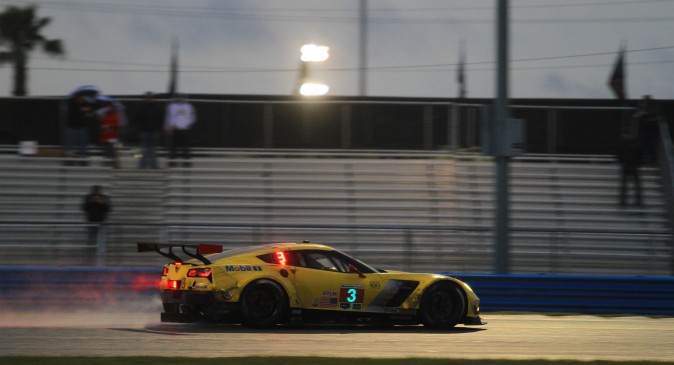 Corvette Leads GTLM
Mike Rockenfeller in the #3 Corvette Racing C7.R led in GT Le Mans when racing resumed, leading Giancarlo Fisichella in the 62 RisI Ferrari 488 and Fred Makowiecki in the #911 Porsche GT Team 911 RSR.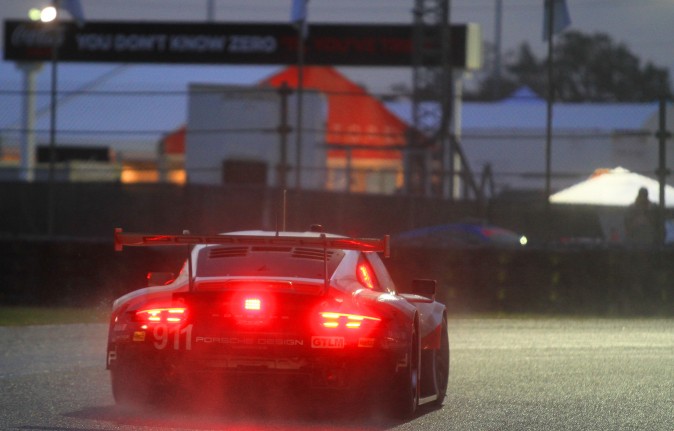 IndyCar star Grahan Rahal in the #93 Acura NSX GT3 ran first in GT Daytona ahead of another IndyCar driver, series champion and Indy 500 winner Ryan Hunter-Reay in the #86 Acura.
James French led Prototype Challenge in the #38 Performance Tech Oreca FLM09.