On the day after the Supreme Court overturned Roe v. Wade, dozens of men contacted Iowa Dr. Esgar Guarín.
They wanted vasectomies.
"Fifty percent of the patients that I normally see in a month signed up in 48 hours," he told The Epoch Times.
Even seven months later, vasectomy numbers remain higher than before, Guarín said. He gets about 15 percent more men than usual asking for the surgery that risks permanently taking away their fertility.

"It went down, but it hasn't gone back down to where it was before Roe v. Wade," he said.
Some of these men worried that abortion would no longer be available to prevent a child's birth, Guarín said. Others expressed concern that the Supreme Court would soon make other forms of birth control illegal.
For most of the men, the Roe v. Wade ruling spurred them to take the plunge on a decision they made a while ago.
"They have said, 'Roe v. Wade made me think about the fact that I ought to do something, but it was in my plans already,'" Guarín noted.
According to research by Stanford University, about 500,000 men get vasectomies yearly in the United States.
Men's Bodies, Men's Choices
Most of the men he operated on were typical vasectomy patients—older than 30 and already with a child or two, Guarín said. But some were younger.
"By younger, I mean less than 30, without any children," he said. "I saw a bigger increase in the number of patients in their mid-30s, who had already decided not to have any children, but actually had done nothing permanently to take care of that."
These men didn't want children but weren't willing to get a vasectomy. If their significant others got pregnant, they had abortion as a fallback, Guarín said.
"Some of them clearly expressed their fear that they could no longer fall back onto a termination of pregnancy if the current method of contraception was failing," he said.

Men getting vasectomies instead of women getting abortions or birth control improves medicine, he said, noting that women have borne an outsized share of responsibility for reproduction for too long.
"We can participate in reproduction beyond just procreation," Guarín said of men. "And we can do it actively with contraceptive decisions."
It's unlikely the new wave of vasectomies will have a significant impact on demographics, he said.
"Our mission is not to increase the number of men who have a vasectomy, just for the sake of increasing the number of men who are having a vasectomy," he said.
Statistics suggest that this trend toward vasectomies may make a few families smaller. According to research by journal Translational Andrology and Urology, about 20 percent of men who get vasectomies want another child afterward.
With less permanent forms of birth control, a change of mind years later can result in another child. But a changed body presents a greater obstacle.
Only 2 to 6 percent of men have the surgery reversed, according to the journal's study.
Regret can be a complex emotion, said John Curington, a family doctor who often does vasectomies. People tend to have regrets no matter their decision, he said.
"With any complex decision in life, a human being has regrets," he told The Epoch Times. "You may have regret about any major decision in life—your house, your partner, anything. However, on the whole, you're pleased with your decision."
Curington said he suspects that the rising vasectomy rate will lower U.S. birth rates.
He emphasized that birth control is a choice and that doctors advise couples to consider long-term plans before a man gets a vasectomy.
He also noted that the Roe v. Wade decision was often part of a patient's choice to get a vasectomy, but never all of it.

"I had zero people who said, 'The only reason I'm getting a vasectomy is because of the writings of Clarence Thomas,'" he said.
Pro-Life Perspective
According to Abby Johnson, CEO of pro-life group And Then There Were None, this trend toward vasectomies shows the irresponsibility of men who support abortion.
"It just feels like men taking an easy way out of responsibility so that they can continue to use women for their pleasure. It feels like it's continuing objectification of women," she told The Epoch Times.
Before becoming a pro-life activist, Johnson was a clinic director at Planned Parenthood.
When people separate sex from building a family, relations between men and women switch from primarily building relationships to primarily seeking pleasure, Johnson said.
"The primary point of sex is for procreation. And when you remove that, you're saying to a woman, 'I just want to be able to have sex whenever I want, with whoever I want. And I don't want to have to worry about the consequence of having a baby,'" she said.
Johnson said the men who announce their vasectomies in response to the Roe v. Wade ruling are shockingly young.
"All I've seen on social media is more of a younger demographic talking about this," she said.
She added that although doctors often push back when young women demand tubal ligation, the permanent birth control surgery for women, men often make serious fertility decisions at an early age.
Johnson said that many men in their 20s got vasectomies during her time at Planned Parenthood. The consequences were often painful, she added.
"Why are we so willing to throw away a man's fertility?" she asked.
One couple Johnson knows was strongly liberal and didn't want children. The man got a vasectomy at a young age, she said. But after a religious conversion, both changed their minds.
"Now, they're at a different place in their life. They want to have children. And to reverse that vasectomy is over $6,000. And insurance won't cover it. So now they're having to look at taking out a loan to reverse his vasectomy that he had in his 20s," she said.

Ironically, successfully discouraging births might lead to the eventual defeat of the pro-abortion cause, Johnson said. Most pro-life families see children as a blessed part of life, while pro-abortion families see children as a choice, she said.
Long term, this difference means most pro-life families get bigger, and most pro-abortion families don't, she added.
"When I worked at Planned Parenthood, the people who I worked with either didn't have any children, were homosexual and didn't have children, or they had one child," Johnson said.
A Tale of 2 Surgeries
Curington said vasectomy is the approach of a "responsible man."
"Many guys say, 'I'm doing this because I'm a responsible guy who wants to make good choices for my family,'" he said.
Compared to tubal ligation, vasectomy is far easier.
"In the United States, for every vasectomy that is performed, there are approximately three tubal ligations," Guarín said. "I want to see more men having a vasectomy at the expense of reducing the number of women who are getting their tubes tied."
Compared to vasectomy, tubal ligation costs more, has more side effects, takes more time, and can be undone less easily, according to both doctors.
"When you think about a method, you should choose a vasectomy," Gaurín said.
Still, while a vasectomy may be easier to reverse, it isn't a guarantee, according to medical site Healthline.
These facts make it all the more startling that tubal ligations outnumber vasectomies, Curington said.
He attributes this difference to cultural habits. When American women started using birth control pills, most Americans assumed birth control was a woman's responsibility, he said. But not having a baby involves a man and a woman.
"The history of how people have chosen tubal ligation versus vasectomy has to do with tradition," he said.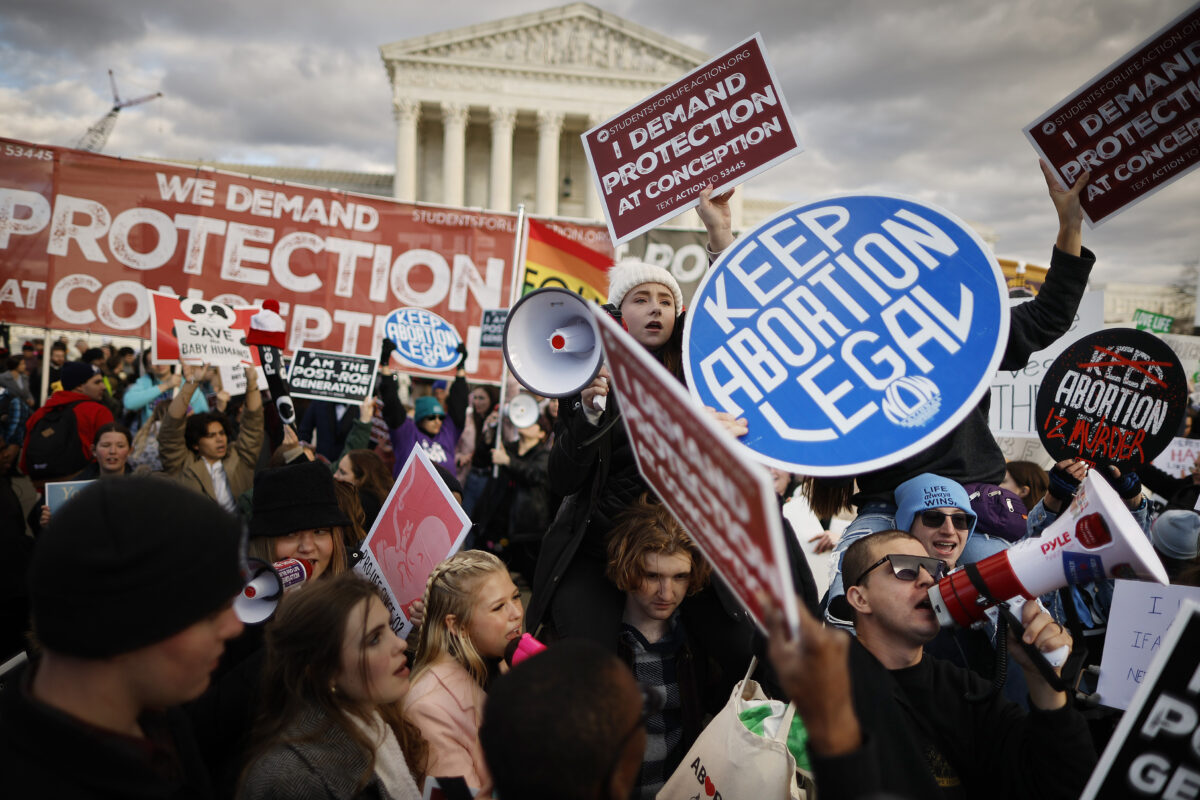 America's attitude toward having children has changed, Curington said. Once, Americans saw having children as an essential part of being human. Now, it's an option.
Curington said that a generation ago, people would ask: "How can you even imagine being child-free? That's just what people do. People just have kids."
But today, it's common for a man to enter his office intending never to have a child, he said.
The average American man today becomes a father at about 31, according to a 2017 study by Stanford University. The average American vasectomy happens in the mid-30s, according to another study by Translational Andrology and Urology.
The Epoch Times reached out to Planned Parenthood for this story, but they refused to comment.