The push to legalise abortion has failed to address the real needs of women and instead, promoted abortion as necessary for women's participation in society, argued the chief executive of an Australian independent think tank.
The comment comes one week after the U.S. Supreme Court overturned the 1973 Roe v. Wade ruling to restore the ability of state governments to make decisions on abortion, and uphold a Mississippi law that makes most abortions illegal after 15 weeks of pregnancy.
Australia's Prime Minister Anthony Albanese on June 27 weighed in on the contentious matter, calling the overturn "a setback for women and their right to control their own bodies and their lives."
But Rachael Wong, CEO of Women's Forum Australia, which conducts research on issues affecting women, argued that "the opposite is true and that it was Roe itself that was the step back for women's rights."
"Ready access to abortion has stalled progress for women's rights and welfare by removing the incentive to address the underlying issues that drive them to seek abortion in the first place," she told The Epoch Times.
Some of the issues remaining unaddressed include a lack of financial or emotional support, unaffordable housing, inflexible study or workplace arrangements, and domestic violence, Wong pointed out.
Wong, who is also an adjunct lecturer at Notre Dame University's School of Law, added that as a result, women continue to struggle with "outdated" and "inequitable" systems not designed to support them or their children during pregnancy and motherhood.
"This in turn has fed the lie that abortion is necessary for women's equal participation in society and that children are an obstacle to women's success and flourishing."
In a commentary on Women's Forum on June 26, Wong noted that Roe v. Wade was a "politically motivated decision that interpreted a right to abortion in the U.S. Constitution where one doesn't exist, and led to the U.S. having some of the most permissive abortion laws in the world."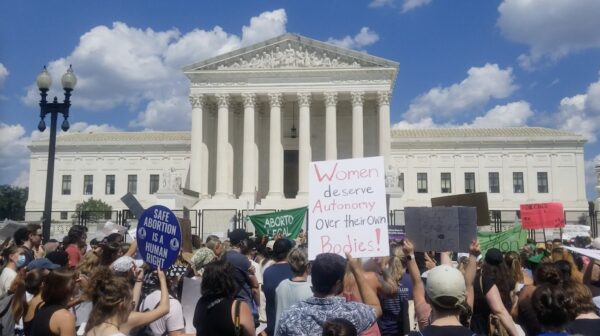 Roe v. Wade Decision Revives Debate in Australia
The overruling of Roe v. Wade has sparked protests in the United States and Australia.
In the first week of July, thousands of people marched through Australia's big cities including Melbourne, Perth, Sydney, Adelaide, and Brisbane, holding placards with slogans like "our bodies our choice" and "forced birth is a tool of white supremacy."
While Australia doesn't have a "right to abortion" entrenched in law, all Australian states have decriminalised abortion, with Victoria and Queensland legalising abortion up to birth, as well as sex-selection abortion.
The number of abortions has been rising in the country, with an estimated 73,800 abortions taking place in 2018.
In South Australia, 95 percent of all abortions are elective and performed for "mental health reasons"; 4 percent owe to fetal abnormality and 1 percent are performed for medical reasons. Metropolitan residents account for 83 percent of all abortions in the state.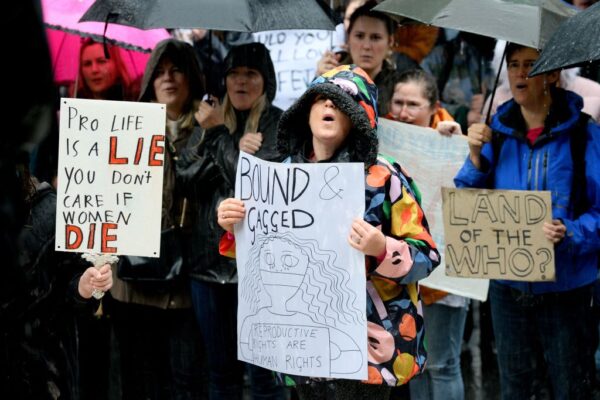 Wong told The Epoch Times that with the current focus on abortion, "now is a good time to counter the anger and fear felt by many women, and to open up a compassionate, constructive dialogue about this issue."
She said that Australians should unite to better support women facing unintended pregnancies "so that they never feel as if abortion is their only choice, which unfortunately is too often the case."
Wong hoped the Roe v. Wade overturn could result in a "positive cultural shift in terms of how the U.S. treats pregnant women and their unborn children," which she hopes may have "flow-on effects" in Australia.