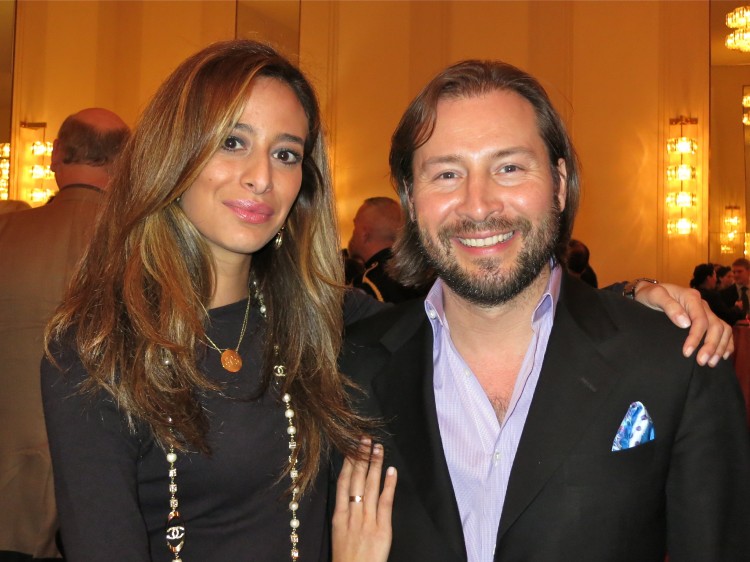 WASHINGTON—The prestigious Kennedy Center located in the heart of Washington, D.C. welcomed Shen Yun Performing Arts Touring Company for its third year in a row. Cherry blossoms were in full bloom gracing the Potomac River creating a fantasy-like quality to the city.
It was the first of several performances and Shen Yun was welcomed to the stage by cultural aficionados throughout the D.C. area. Among those who enjoyed the evening's performance were Georgetown's Serendipity 3, restaurant owner, Rodrigo Garcia and accompanying him, Erika Paola Gutierrez, former dancer and now President and founder epgPR; a public relations firm.
"I think the show is magnificent, really beautiful, said Mr Garcia adding that it was difficult to put into words the depth of his experience of Shen Yun.
"It really captured a great deal of the Chinese suffering … the entirety really. It's almost hard to really say. It was just something you need to see in order to believe," he said.
Shen Yun's mission is the revitalization of China's ancient 5,000 year culture through Chinese classical dance, traditional music and opera.
Ancient myths and legends expressed through the arts convey what has been destroyed through the sixty years of communist rule and the Cultural Revolution.
Mr. Garcia understood the performance as a way to express their ancestral culture through the performing arts and particularly dance. "I get a message of hope and possible change and a great deal of … artistic creativity."
Shen Yun showed "their emotions and their feelings and their hope for the future," he said.
Mr. Garcia added that he had struck up a conversation with a Chinese lady during the show's intermission. She had an amazing story to tell, "about herself and her experience in China during these times and some of the suffering that her family has gone through," he said.
"So part of me started to feel even more attached towards the show," he continued. "I was very touched in many ways."
Shen Yun has thirteen scheduled performances at the Kennedy Center and Mr. Garcia said, "Everybody should come and see it, it's a very spectacular show, very special, absolutely!"
Erika Gutierrez was also touched by Shen Yun.
"I thought it was amazing … beautiful, the different scenes, the colors, the movements.
"I used to be a dancer so it was great to watch," she said. "The technique was great, the colors and everything. It was really an amazing show."
When asked how she would describe the performance, Ms. Gutierrez said, "It is a show with a lot of different acts and different types of mini shows."
Shen Yun re-enacts history beginning with the ancient dynasties to present day China where the adherents of Falun Gong, a peaceful meditation practice, are tortured and imprisoned by the Chinese Communist Party.
"I think that there was a lot of heart ache and a lot of difficult times there," Ms. Gutierrez said, adding, "But it's nice to be able to see a show like this where you can see all the beauty of China as well, even though you know how difficult things are over there."
As the performance came to a close Ms. Gutierrez felt Shen Yun had offered insight not only into China's past, but also what the people must face today.
"Everything that the people in China have been through. They're trying to prosper now and trying to get through it," she said. "Hopefully things will change."
Reporting by NTD Television and Maria Banks
Shen Yun Performing Arts, based in New York, tours the world on a mission to revive traditional Chinese culture. Shen Yun Performing Arts Touring Company will perform at The Kennedy Center Opera House, Washington, D.C., through April 1.
For more information visit www.ShenYunPerformingArts.org