The mayor of Rochester, New York, has fired the city's police chief—just days after he said he was going to retire—and also called for a federal investigation into the Rochester Police Department and the death of Daniel Prude.
Mayor Lovely Warren announced on Monday the firing of Rochester Chief La'Ron Singletary, effective immediately, citing initial results of a management review of the city's role in the death of Prude. Citing the review, Warren also suspended Rochester City Corporation Counsel Tim Curtin and Rochester City Communications Director Justin Roj without pay for 30 days.
"I have directed the deputy mayor to initiate an internal management review of the city's handling of the mental hygiene arrest and subsequent death of Daniel Prude to determine who knew what and when. The public should have access to this information that we currently have now and any additional information when it becomes available," Warren said at a news conference.
"This initial look has shown that we have a pervasive problem in the Rochester Police Department," she also said. "One that views everything through the eyes of the badge and not the citizens we serve. It shows that Mr. Prude's death was not taken as seriously as it should have been by those who reviewed the case throughout city government at every level."
Mark Simmons, the deputy chief of administration, has been named acting chief, according to Rochester Democrat and Chronicle.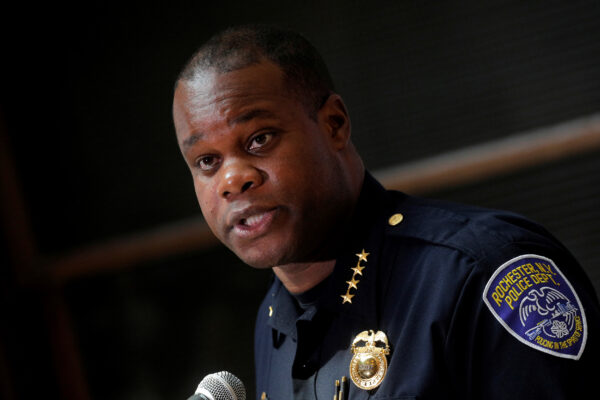 Chief Singletary had announced on Sept. 8 that he would retire by the end of September, saying that he won't "sit idly" while outside forces try to "destroy" his character, saying that the events from the prior week were an attempt to destroy his "character and integrity," according to media outlets.
Prude, 41, from Chicago, was arrested on March 23 by Rochester police officers. He was naked at the time and was suffering from a mental health episode. He died a week after that encounter with police after being taken off life support. A medical official said that Prude was under the influence of the recreational drug phencyclidine, or PCP, at the time of the arrest.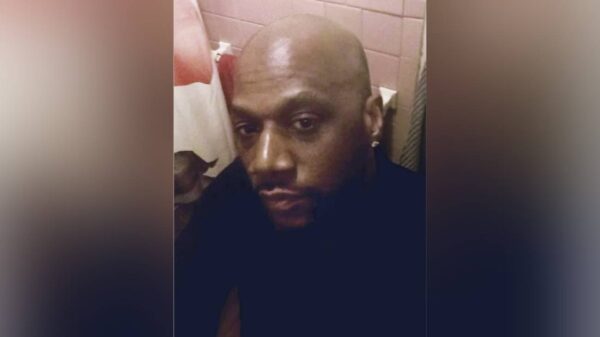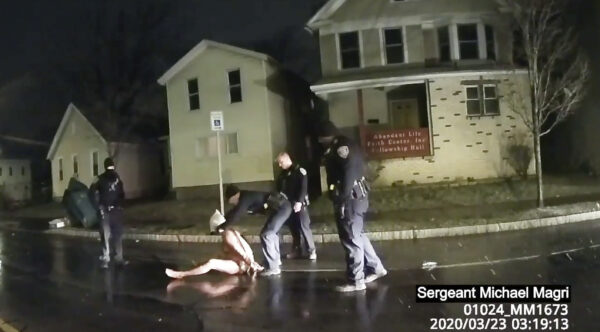 Body camera video footage of the incident was released on Sept. 2 following a public records request by Prude's family. The release of the video sparked nearly two weeks of nightly protests and calls for both Warren and Singletary to resign.
A medical examiner concluded that Prude's death was a homicide caused by "complications of asphyxia in the setting of physical restraint." The report listed excited delirium and acute intoxication by PCP as contributing factors.
The family has filed a federal lawsuit that accuses the police department of having covered up the true picture of Prude's death, starting with what Warren said was Singletary reporting to her early on that Prude had an apparent drug overdose.
Warren on Monday said that the management review, prepared by Deputy Mayor James Smith, had produced eight recommendations, including that the city's Office of Public Integrity investigate whether she or any other employees violated city policies or ethical standards.
The recommendations also includes having outside agencies review police training manuals and Freedom of Information Law procedures. It also called for the U.S. Justice Department to conduct a review of the Rochester Police Department, including a review of all body-worn camera footage for use-of-force arrests over the past three years, as well as for the U.S. Attorney General's Office to look into "possible violations of Mr. Prude's civil rights and bring appropriate charges if warranted."
Warren said she will proceed as per the recommendations.
"I have apologized to the Prude family and this community for the failures that happened along the way, including my own," Warren said. "As mayor, I own these failures."
In a statement posted on Twitter, Roj said that he was not aware of what happened to Prude until Aug. 4 and that Singletary had told him that the incident involving Prude as an ongoing criminal investigation. He also wrote that Singletary told him that Warren and the law department were informed about the situation with Prude.
"In hindsight, I agree I should have questioned the Chief further and/or taken the opportunity to discuss his email with the Mayor," he said in his statement.
My statement regarding Mayor Warren's actions today: pic.twitter.com/0w0QUE1WOi

— Justin Roj (@JustinRoj) September 14, 2020
Warren on Sept. 3 suspended seven Rochester police officers involved in the arrest of Prude.
The Epoch Times has reached out to the Rochester Police Department for comment.
The Associated Press contributed to this report.