Robot Steals Soda from Vending Machine (+Video)
April 29, 2013 5:33 pm Last Updated: July 18, 2015 5:20 pm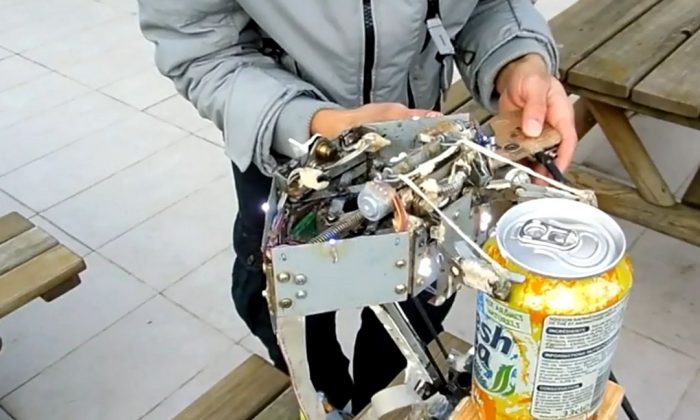 Robot steals soda: A Frenchman has built a robot capable of stealing a soda from a vending machine and an example was uploaded on YouTube, going viral in the process.
The uploader of the video, "ioduremetallique," has said he doesn't condone stealing but created the robot and video to "entertain."
He shows the robot making attempts to grab a soda from vending machine–all the while appearing relaxed and nonchalant.
"This robot is obviously not for sale; the goal is to surprise the public and not to harm companies," the uploader said in French.