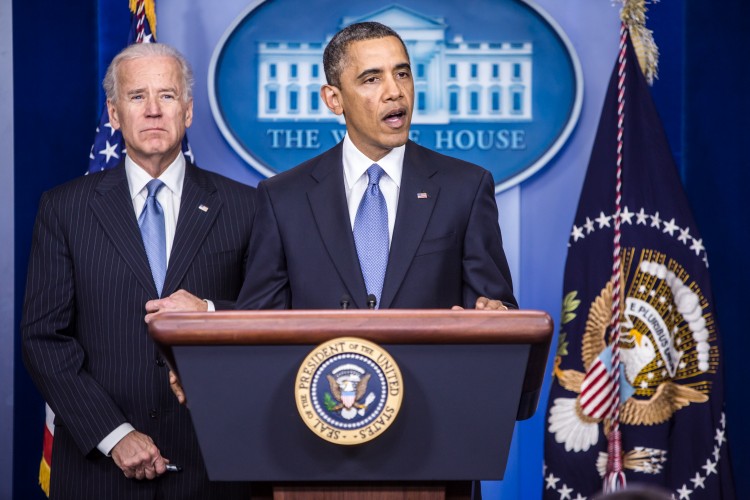 Finance Minister Jim Flaherty welcomed the last-minute deal cut by U.S. lawmakers late Tuesday night to avoid the so-called fiscal cliff, but warned that significant risks remain that threaten the U.S. economy.
"Canada welcomes the agreement reached between the (U.S. President Barack Obama) and the Congress that protects the U.S. economy in the short term," Flaherty said in a statement.
"That said, there remain a number of significant risks to the U.S. economic outlook. It is my hope that leaders in the United States continue to work together to develop future action that will put the U.S. fiscal position on a sustainable path."
In an effort to reduce the federal budget deficit, the U.S. Congress had enacted legislation in 2011 that was later dubbed the "fiscal cliff," referring to a set of significant tax hikes and spending cuts scheduled to take effect automatically on Jan. 1, 2013, unless the White House and Congress could agree on a political compromise.
After the Democrat-dominated Senate voted 89–8 on a compromise budget deal, the Republican-dominated House of Representatives also voted 257-167 to pass the bill.
With the necessary bipartisan support, the bill ensures that the once-looming US$110 billion automatic spending cuts, planned to be split evenly between domestic and military spending, have now been postponed until March 1.
The bill also preserves the Bush-era income tax cuts for individuals earning less than $400,000 and for couples earning less than $450,000, increases the tax rate from 35 percent to 39.6 percent for those earning more than that, while also extending unemployment insurance.
The deal in effect prevented tax hikes for more than 98 percent of Americans.
President Obama thanked the Legislature for its cooperation after the bill was passed: "Thanks to the votes of Republicans and Democrats in Congress I will sign a law that raises taxes on the wealthiest 2 percent of Americans while preventing tax hikes that could have sent the economy back into recession."
However, he noted that there is still much more work to do.
"The fact is the deficit is still too high," he said. "But we are continuing to chip away at this problem step by step."
Congress now has two months to try and determine how to cooperate on the issue of spending cuts.
If no actions are taken by March 1, Congress will soon find itself in the all-too-familiar mulish legislative challenge that the president hopes it can avoid.
The Epoch Times publishes in 35 countries and in 20 languages. Subscribe to our e-newsletter.