The risk to the American public from the new coronavirus remains low, U.S. officials said on Saturday after the country's first death from COVID-19.
"The risk to the American public remains low. We should anticipate more cases but the risk to the American public remains low," Dr. Robert Redfield, director of the Centers for Disease Control and Prevention (CDC), told reporters at a press conference at the White House.
"The American public needs to go on with their normal lives."
President Donald Trump and Vice President Mike Pence also said that risk to the public remains low at this time.
"Additional cases in the United States are likely. But healthy individuals are likely to recover," Trump said.
The country is prepared and has stockpiled 43 million masks and other supplies, he said.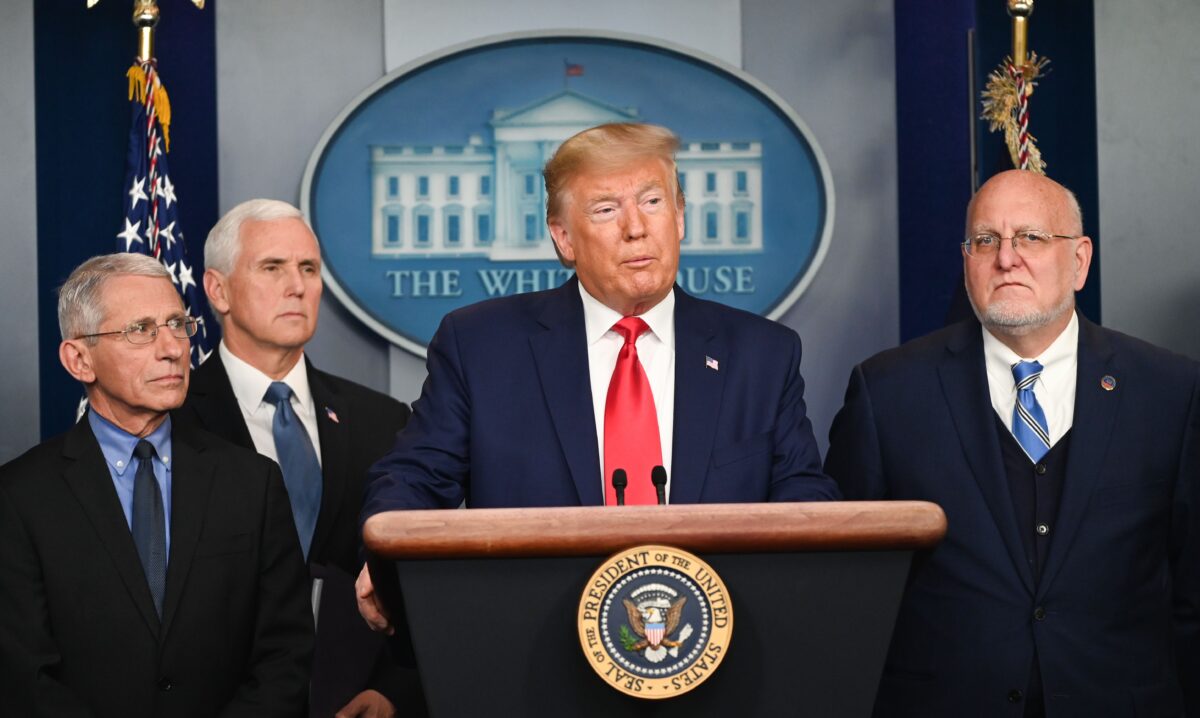 Data from China, where the virus emerged in late 2019, indicates around 80 percent of patients have an experience similar to a bad flu or cold, Dr. Anthony Fauci, director of the National Institute of Allergy and Infectious Diseases at the National Institutes of Health, said in Washington. Fifteen to 20 percent require "advanced medical care," meaning hospitalization and possibly intensive care.
The people who ultimately die are, in the vast majority of cases, elderly and/or have underlying conditions such as obesity and heart disease, Fauci said. Every once in a while, he said, there will be a young person who gets seriously ill, similar to the flu.
A woman in her 50s labeled high-risk from a medical standpoint died in Washington state from COVID-19, which is caused by the new virus, Trump told reporters. Dr. Jeff Duchin, health officer for Public Health, Seattle & King County, told reporters in a phone call that the patient was a man.
The death came after patients in Washington, Oregon, and California tested positive for the new disease but had no clear sources of infection, officials in those states said. "This is a case of community spread of the disease, much like the case from California earlier this week," Pat Allen, director of the Oregon Health Authority, told reporters on Friday about the first case in Oregon.
Earlier Friday, there were 62 Americans who tested positive for the virus, with 15 contracting it through travel to China or through person-to-person transmission from spouses who returned from China. Forty-seven others were among groups of Americans and family members evacuated from Wuhan, the epicenter of the virus, or the Diamond Princess cruise ship, which docked in Yokohama in Japan.
South Korea, Italy, and Iran reported a spike in cases in recent days and people who traveled from those countries became some of the first patients in a number of nations, including Brazil and New Zealand. The United States is urging people not to travel to Italy, Iran, or South Korea.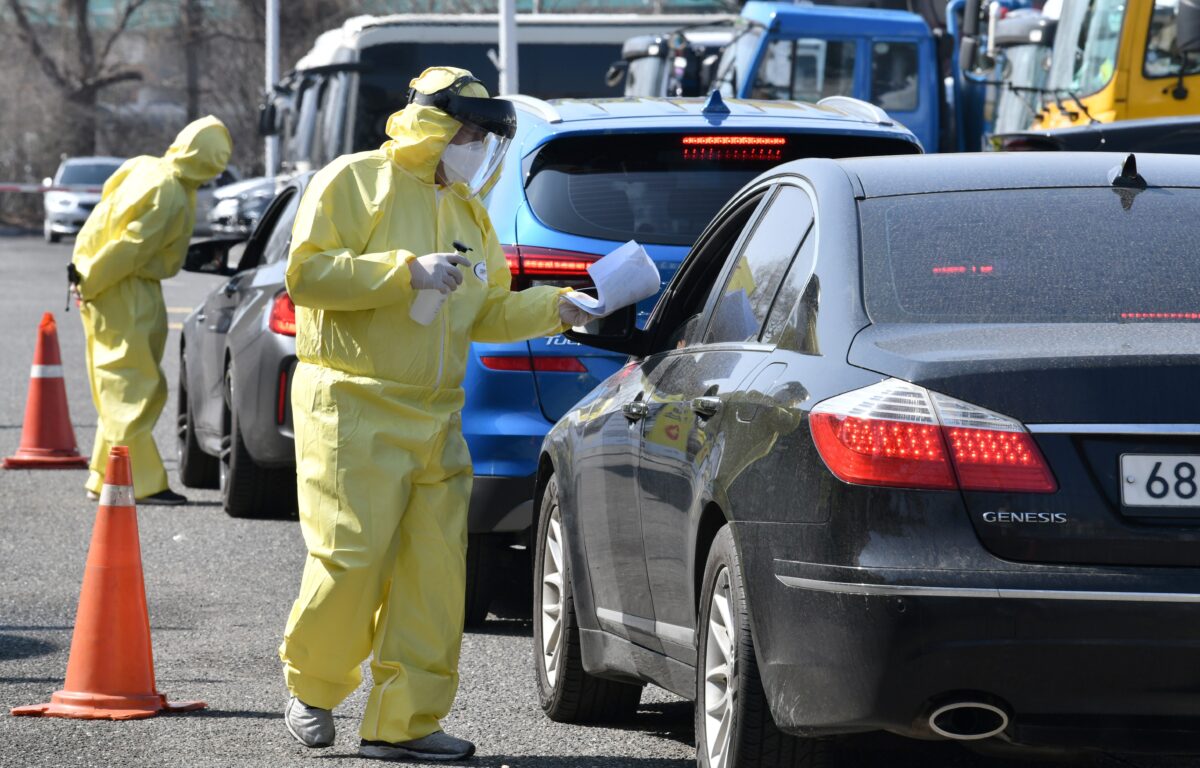 Coronaviruses usually circulate in animals but can, in rare cases, jump from animals to humans before spreading from person to person. The origin of SARS-nCoV-19, the new virus, isn't known, although some evidence indicates it originated in bats. The virus spreads primarily from person-to-person between people who are in close contact with one another, or within about six feet, through respiratory droplets produced when an infected person coughs or sneezes.
"These droplets can land in the mouths or noses of people who are nearby or possibly be inhaled into the lungs," the CDC says on its website.
People can possibly get COVID-19 by touching a surface or object that has the virus on it and then touching their own mouth, nose, or possibly their eyes, but this is not thought to be the main way the virus spreads.
Symptoms are similar to the flu and include shortness of breath, fever, and a cough.
Ways to prevent becoming infected include staying away from sick people, cleaning frequently touched objects and surfaces, and regularly washing hands.