Overnight headlines about the emergence of a new COVID-19 variant in South Africa seem to have spooked investors, with a risk-off pulse sending global shares and U.S. stock futures tumbling, and safe-havens like U.S. Treasurys and gold benefiting from the outflows.
Asia stocks outside Japan slid over 2 percent, Europe and U.S. stock futures are down sharply, and crude oil prices fell over 5 percent.
"People are reacting with the uncertainty about what this means. You shoot first and ask questions later when this sort of news erupts," said Ray Attrill, Head of FX Strategy at NAB in Sydney, Australia.
By around 4:30 a.m. New York time, the pan-European STOXX 600 index was down around 2.5 percent, on course for its worst session in over a year, while UK's FTSE 100 dropped 3.3 percent, Germany's DAX fell around 3 percent and France's CAC 40 shed 3.5 percent.
The risk-off sentiment saw investors pile into the perceived safety of U.S. Treasurys, sending the yield on the benchmark 10-year down nearly 10 basis points. Bond yields move inversely to prices. The spot price of gold, a traditional haven asset, was up nearly one percent.
Known for their sharp price swings, cryptocurrencies tumbled, with Bitcoin down over 6 percent and Ethereum plunging around 10 percent.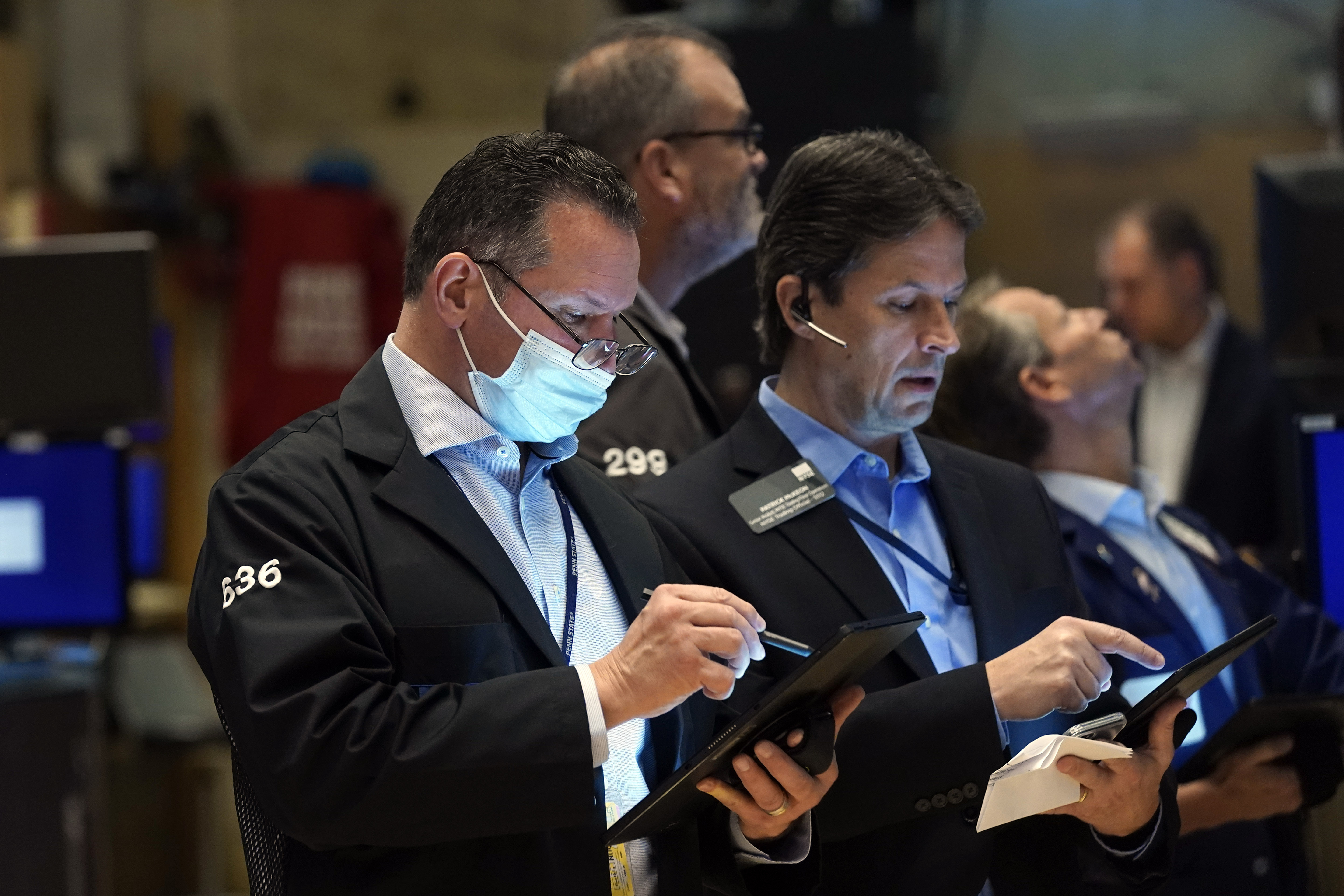 While thin liquidity following Thursday's U.S. Thanksgiving Day holiday likely exacerbated the price moves, there's little doubt that overnight headlines about the emergence of the new variant have taken markets by surprise.
Not much is known of the variant, detected in South Africa, Botswana, and Hong Kong, but South African scientists say it has an unusual combination of mutations and may be able to evade immune responses or make it more transmissible.
"This variant is a new risk for markets. We can't tell how far it can evade vaccines," said Takashi Hiroki, Chief Strategist at Monex, in Tokyo, Japan.
Following the news, authorities in the European Union are seeking to halt air travel from the southern African region. amid rising concern about a new COVID-19 variant detected in South Africa, EU Commission chief Ursula von der Leyen said on Friday.
"The Commission will propose, in close coordination with Member States, to activate the emergency brake to stop air travel from the southern African region due to the variant of concern B.1.1.529," EU Commission chief Ursula von der Leyen said in a tweet on Friday.
She added that the executive Commission will recommend that all 27 EU member states implement the measure and hopes for the European Council to give the green light as soon as possible.
Britain temporarily banned flights from South Africa, Namibia, Botswana, Zimbabwe, Lesotho, and Eswatini from Friday, and asked returning British travelers from those destinations to quarantine.
A technical group from the World Health Organization is to meet Friday to discuss the new variant in an urgent sitting requested by South Africa.
COVID-19 is the disease caused by the CCP (Chinese Communist Party) virus.
Mimi Nguyen Ly and Reuters contributed to this report.