Rihanna said that she declined an offer to perform at next year's Super Bowl LIII halftime show to support Colin Kaepernick, the out-of-work quarterback who protested during the playing of the national anthem.
The singer was asked by Vogue if a 2018 Us Weekly report about her turning down an offer from the league over Kaepernick was true.
"Absolutely," she said. "I couldn't dare do that. For what? Who gains from that? Not my people. I just couldn't be a sellout. I couldn't be an enabler. There's things within that organization that I do not agree with at all, and I was not about to go and be of service to them in any way."
Kaepernick, who used to play for the San Francisco 49ers, was the first NFL player to kneel during the "Spar-Spangled Banner," drawing widespread backlash from military groups and police. He has said it was to protest perceived police brutality.
There are claims that Kaepernick has been effectively barred from the NFL due to his controversial stance.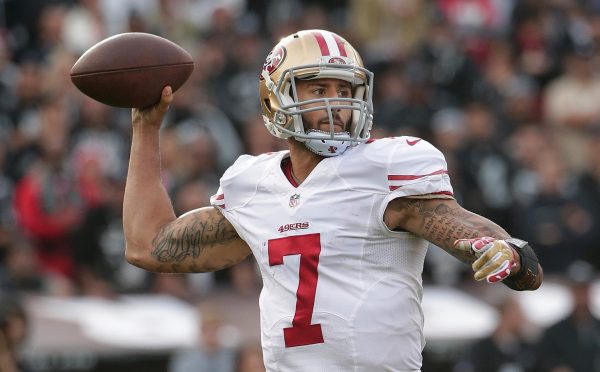 It culminated in a lawsuit that resulted in the NFL paying Kaepernick and Eric Reid about $10 million to settle.
They had alleged that the league's 32 owners conspired to keep them both out of football.  Reid is currently the starting safety for the Carolina Panthers.
Poor Performance?
However, some analysts have noted that Kaepernick's on-field performance has contributed to his prolonged free agency.
Before, during the 2015 season, Kaepernick was benched by former 49ers coach Jim Tomsula in favor of backup Blaine Gabbert due to poor play. After that, it was announced that he would miss the rest of the season due to a shoulder injury and surgery.
As ESPN noted, "Kaepernick's greatest NFL successes came as part of the San Francisco 49ers' read-option scheme from 2012-14. In those three years, he rushed for 1,578 yards—more than any quarterback other than Russell Wilson and Cam Newton. His success—he threw more than twice as many touchdown passes (50) as interceptions (21)—helped him compile the eighth-best Total Quarterback Rating in the NFL (70.2) over that period."
During that time, his passer rating was among the worst in the league, with a 61 percent completion percentage, which ranked him No. 23 in the league, the network said.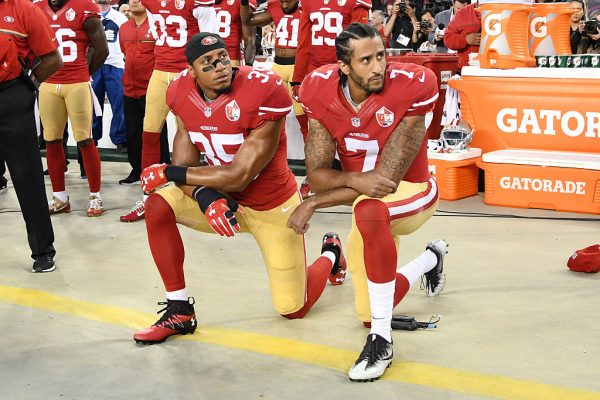 In 2015 and 2016, his performance plunged.
"Since the start of the 2015 season, Kaepernick ranks last in the NFL among 35 qualified passers in off-target percentage (22.6). His completion percentage ranks No. 32 at 59.1. He still was one of the NFL's most productive rushing quarterbacks, ranking No. 4 in total yardage over those years, but it didn't mitigate his passing deterioration," the 2017 report said.
In 2016, he was again benched—this time by coach Chip Kelly—in favor of Gabbert.
Earlier this year, amid injuries to high-profile quarterbacks, his agent reportedly reached out to several teams but apparently to no avail.
A SportsNet New York reporter, Chris Williamson, wrote that Kaepernick's agent has reached out to NFL teams.
"Colin is literally in the best shape of his life. He's been working out 5 days a week at 5 am for 3 years. He wants to play and his agent has been contacting teams in need of a QB," a source told him in September.