Senate Intelligence Committee Chairman Richard Burr (R-N.C.) will step down as chairman as the FBI reportedly investigates his stock sales in the early days of the pandemic.
"Senator Burr contacted me this morning to inform me of his decision to step aside as Chairman of the Intelligence Committee during the pendency of the investigation," Senate Majority Leader Mitch McConnell (R-Ky.) said in a statement on May 14. "We agreed that this decision would be in the best interests of the committee and will be effective at the end of the day tomorrow."
A report from the Los Angeles Times, citing anonymous sources, said the FBI served Burr with a search warrant and took his cellphone earlier in the week. It was done, according to the news outlet, as part of the agency's investigation into Burr's stock sales.
Other news outlets, including The Wall Street Journal and The New York Times, reported on the warrant development, but they also cited anonymous sources.
The FBI hasn't responded to a request for comment.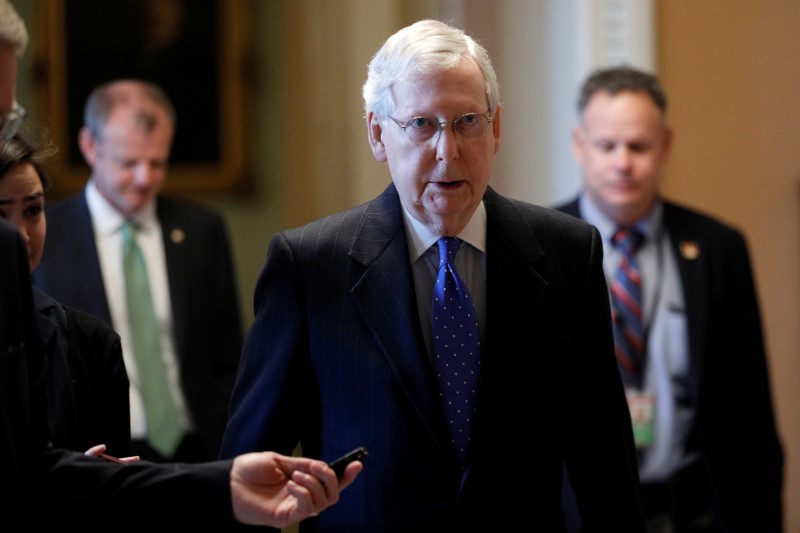 Burr's attorney, Alice Fisher, told ProPublica that the lawmaker did nothing wrong and "participated in the stock market based on public information," adding that he didn't "coordinate his decision to trade on Feb. 13″ with Gerald Fauth, Burr's brother-in-law who sits on the National Mediation Board and also sold tens of thousands of stocks on the same day.
It's not clear if Fauth was served a warrant from the FBI.
Burr was among senators who sold holdings earlier this year as intelligence officials delivered closed-door updates on the then-emerging threat from the CCP virus, which at that time, hadn't infected many Americans. Efforts to slow the spread of the virus led a number of businesses and companies to close their doors, crippling the economy and leading to millions of job losses in the past two months.
Overall, Burr sold between $628,000 and $1.7 million of his stocks on Feb. 13.
On April 15, Sen. Thom Tillis (R-N.C.) called on Burr to offer an explanation about why he sold his stocks.
"Regardless of what happens with the investigation, I think Senator Burr owes everybody in North Carolina and the United States an explanation, and we'll see where the investigation goes," Tillis said during an interview with Hugh Hewitt.
In a statement released through an attorney in March, Burr said that he would welcome a review into his stock sales.
"Senator Burr welcomes a thorough review of the facts in the matter, which will establish that his actions were appropriate," the senator's attorney said at the time.
Sen. Kelly Loeffler (R-Ga.) is also under scrutiny for selling millions of stocks after attending briefings on the CCP virus, a novel coronavirus that emerged in China late last year.