Billionaire Richard Branson's Virgin Orbit could soon be launching satellites from a small regional airport in Queensland after signing off a deal to develop its third location globally.
Founded in 2017, the company deploys Boeing 747s to carry rockets into the upper reaches of the atmosphere before firing them into space.
The New York-listed Virgin Orbit has signed a memorandum of understanding with the local Wagner Corporation, who built the airport and neighbouring business park, and will push towards developing a "national spaceport to perform an orbital launch demonstration" as early as 2024.
The project aims to capitalise on a maturing small satellite market, stimulate the local economy, and support the defence industry with a "flight-proven national launch capability."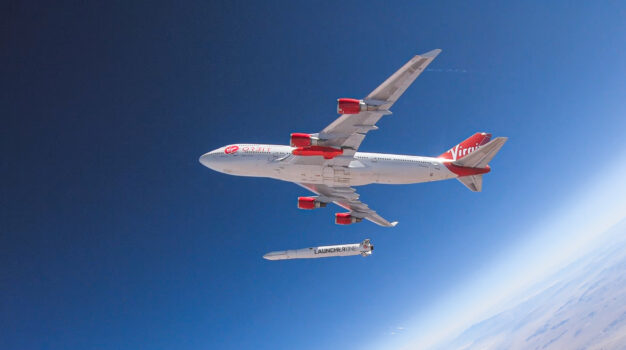 "We're thrilled to be working alongside Wagner Corporation, one of the region's most successful privately-owned companies, to bring the first national orbital launch to Australia," said Dan Hart, CEO of Virgin Orbit.
"Combining their deep knowledge of infrastructure development and affinity for aerospace with our proven, responsive LauncherOne [satellite] system, we have all the ingredients to bring spaceflight to Queensland," he said in a statement on Sept. 20.
While John Wagner, chairman of Wagner Corporation, said the deal was a "significant boost" for Queensland and Australia.
"Attracting global companies such as Virgin Orbit is recognition of the strategic advantages that Wellcamp Airport and the Aerospace and Defence Precinct offers, and we are looking forward to a long and prosperous relationship," said John Wagner, chair of Wagner Corporation.
The Wellcamp Airport is located west of Toowoomba, which is located around 144 kilometres west of Brisbane, the state capital of Queensland. It garnered headlines earlier this year after the state government mothballed a $223 million COVID-19 quarantine camp in the area.
Meanwhile, Virgin Orbit's development of the airport comes months after the Australian government established its Space Command in line with similar initiatives in the United States, the United Kingdom, and Japan.
The strategic move comes in response to greater technological development in space weaponry from Russia and China.