U.K. billionaire Richard Branson, founder of Virgin Group, has published photos of the damage caused by Hurricane Irma on Necker Island, which he owns.
The images show toppled trees, torn roofs, and debris scattered across the property.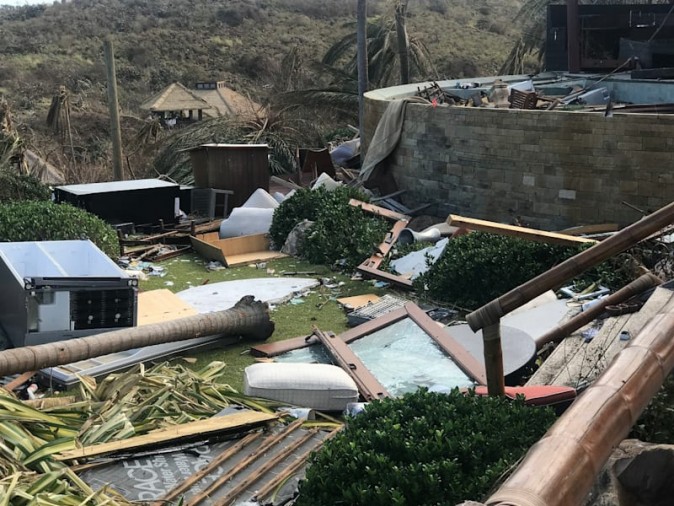 "Much of the buildings and vegetation on Necker has been destroyed or badly damaged," Branson said on Instagram.
Necker Island is part of the British Virgin Islands, which were struck by Irma on Sept. 6. At the time, the storm was at its strongest, category 5, with winds of 185 mph.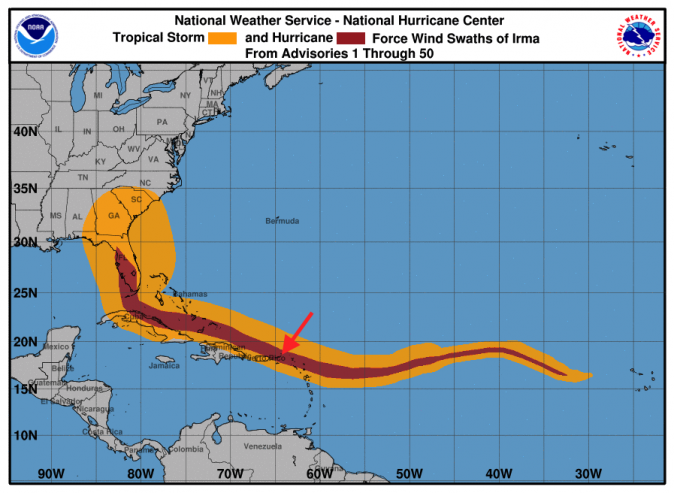 "We have seen first-hand just how ferocious and unforgiving this storm was," Branson said in an article on Virgin.com.
Branson weathered the hurricane in the cellar of his home.
"[W]e are very fortunate to have a strong cellar built into Necker's Great House and were very lucky all of our teams who stayed on Island during the storm are safe and well," he said.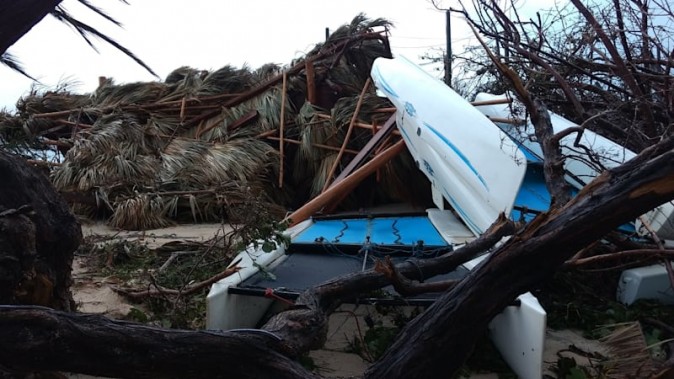 He's now using his company to get help to the affected areas.
"British Virgin Islands Hurricane #Irma story is not about Necker," he wrote on Facebook. "[I]t is about the tens of thousands of people who have lost their homes and their livelihoods."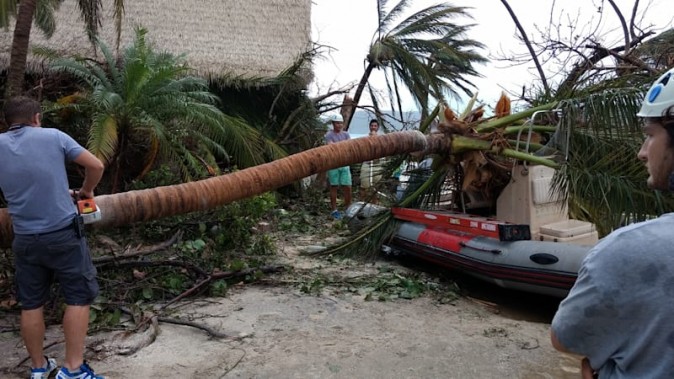 Irma has since weakened to a tropical storm after it made landfall on Marco Island and in Naples, Florida, on Sunday, Sept. 10. It has traveled north, close to the west coast of Florida and is now about to enter Georgia.