Sir  Richard Branson, the billionaire CEO of Virgin, will reportedly shelter in his Caribbean island complex as Hurricane Irma passes through.
His home on Necker Island in the British Virgin Islands is directly in the path of the storm.
He's retreating in his wine cellar after announcing that he wouldn't leave his home despite the massive storm system.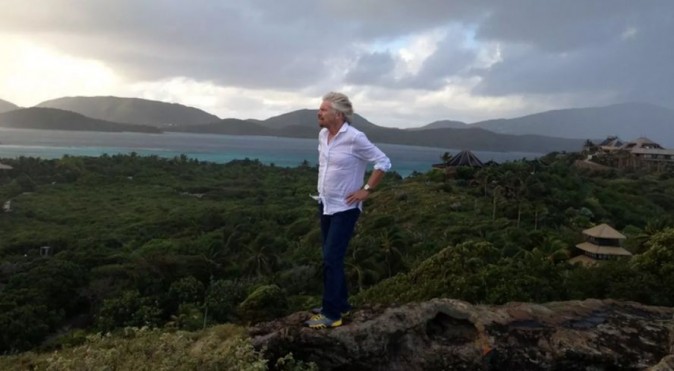 The "howling wind and rain" slammed his home while creating an "eerie but beautiful" atmosphere, he wrote in his blog.
"Everyone is willing the eye of the storm to veer away from the BVI in these last few hours. As I wrote yesterday, our main concern is safety, for everyone here and for all the people in the BVI and in the path of the hurricane," he wrote on Tuesday, Sept. 5.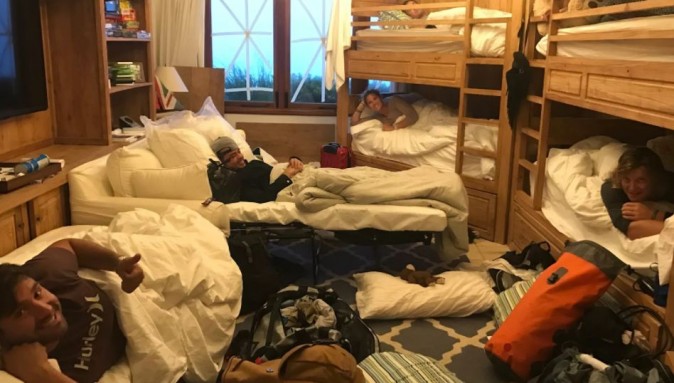 Staff members are staying with him.
"All of us slept together in two rooms. I haven't had a sleepover quite like it since I was a kid. Strangely, it's a privilege to experience what is turning into possibly the strongest storm ever with such a great group of young people," he wrote.
"We are expecting to get the full force of the hurricane in around five hours' time, when we will retreat to a concrete wine cellar under the Great House. Knowing our wonderful team as I do, I suspect there will be little wine left in the cellar when we all emerge," he added.
The wine cellar, he added, is located under the Great House and is made of concrete.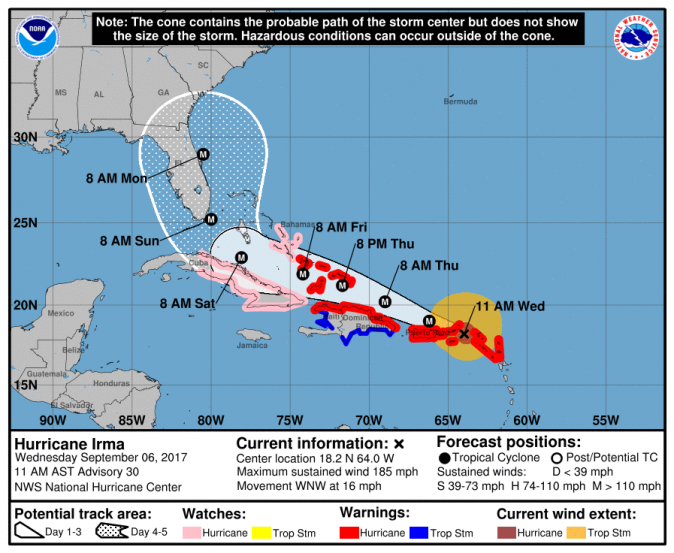 Mass evacuations are slated to take place in the Florida Keys and the Caribbean ahead of Irma.
The eye of Irma, a Category 5 storm with winds of 185 miles per hour, passed over the northernmost Virgin Islands on Wednesday afternoon after crossing the half-French, half-Dutch island of St. Martin, the U.S. National Hurricane Center said.
President Donald Trump said he's monitoring Irma's progress. "But it looks like it could be something that will be not good. Believe me, not good," he said at the White House, according to a live stream of the press conference.
Reuters contributed to this report.