The wife of Cars singer Ric Ocasek revealed how he died over the weekend.
"Ric was at home recuperating well after surgery," Paulina Porizkova, a former supermodel, wrote in a statement on Instagram on Sept. 16.
She described his death in his New York home as "unexpected" and "untimely."
View this post on Instagram
"Our two sons, Jonathan and Oliver, and I were making sure he was comfortable, ordering food and watching TV together," she said.
"I found him still asleep when bringing him his Sunday morning coffee. I touched his cheek to rouse him. It was then I realized that during the night he had peacefully passed on,' she added.
She also thanked fans for their support, sharing a photo of flowers outside his Gramercy Park home.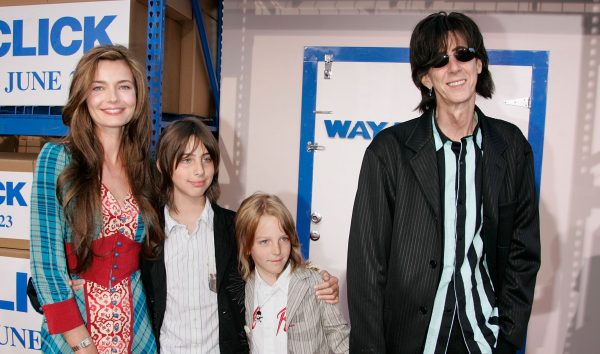 "We appreciate the great outpouring of love. We, his family and friends, are completely and utterly devastated," she wrote.
The couple, who had been married for 28 years, announced their split in May 2018, although it's not clear if they ever got divorced.
He died naturally of heart disease, the New York City Medical Examiner's Office said Monday, the New York Post reported.
It's not clear how long he had suffered from heart disease.
According to an Allmusic.com description of the band, "Boston-based quintet the Cars racked up a string of platinum albums and Top 40 singles, becoming the most successful American new wave band of the late 70s and early 80s."

It added,  "Their first two albums (1978's The Cars and 1979's Candy-O) were new wave classics; their fifth album, 1984's Heartbeat City, was a modern pop masterpiece fueled by a run of videos that became MTV staples. The Cars broke up in 1988, but their music's popularity and influence never faded. This continued interest led to the band reuniting twice, in the mid-2000s without Ric Ocasek and Ben Orr (who passed away in 2000) and again in 2011 with all the living members involved."
The Cars are known for hits "Just What I Needed," "My Best Friend's Girl," "Good Times Roll," "Bye Bye Love," and many others.