One of Australia's largest regional airline carriers has announced it will be challenging Qantas and Virgin in the competitive "golden triangle" of air travel and will be flying between Sydney, Melbourne, and Brisbane.
The lucrative "golden triangle" contains some of the busiest airways in the world, with Sydney to Melbourne the second most travelled route globally with over 10 million passengers flying between the two largest Australian cities.
Regional Express Airlines (Rex) tendered the idea initially on May 13 and estimated it needed to raise $200 million to compete effectively. However, the latest announcement reveals the airline needs just $30 million to get started.
John Sharp, deputy chairman of Rex said, "Rex has the biggest regional network in Australia and we are the only carrier in Australia that has been able to successfully navigate the turmoil and shocks over the last two decades with uninterrupted operational profits since 2003."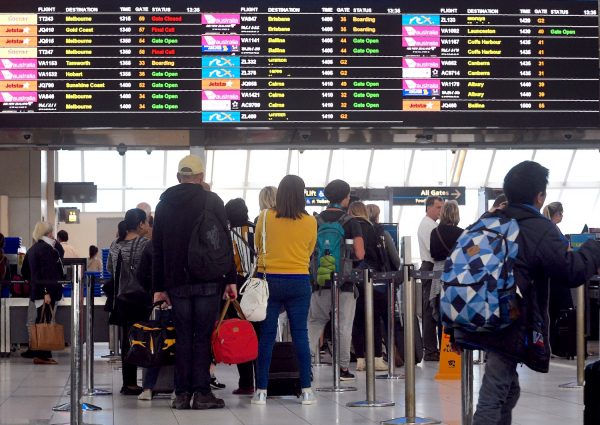 Customers can expect "affordable" airfares and inclusions of "baggage allowance, meals on board, and pre-assigned seating."
Sharp said competing between the three cities was simply an "incremental extension" to Rex's existing network. The airline currently operates flights from the three major cities, however up until now it has flown direct to regional areas, and not between Sydney, Melbourne or Brisbane.
"Leveraging on Rex's existing infrastructure and overheads, our cost base for the domestic operation is estimated to be at least 35 percent below Virgin Australia's (pre-COVID) with 50 percent lower additional headcount needed proportionately," he added.
Rob Nicholls, associate professor at the University of New South Wales' Business School, told The Epoch Times that Rex had the potential to be a serious competitor in the market.
"Sydney to Melbourne is one of the busiest point-to-point air routes in the world. This means that it is both competitive, but could potentially cope with a new entrant that has a compelling proposition, especially for business travel," said Nicholls.
Nicholls believes Rex will likely target this segment of the market first.
"For example, some (business travellers) will travel from regional centres to Sydney, and then catch a flight with Qantas or Virgin to Melbourne. For Rex, offering a point-to-point service from regional New South Wales to Melbourne could well be attractive," he said.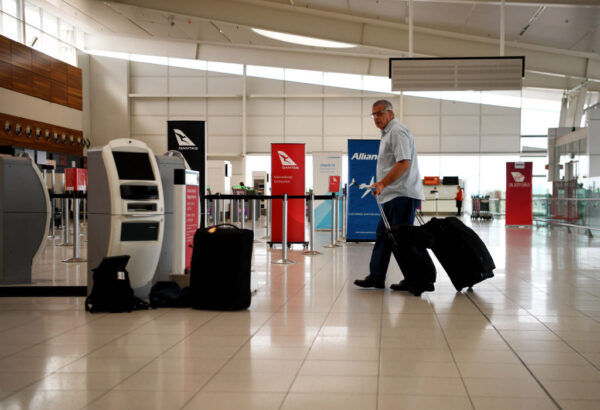 "For regional businesses, such as agricultural technology, the inter-city service could allow Rex to sell three-leg return fares on the same airline," he added.
Nicholls believed Rex was unlikely to compete on price, "I do not think Rex will be offering lower fares. It will be competitive on the airfare and then offer the convenience of single check-in on its services."
"Airlines have strong customer loyalty schemes and Rex currently offers two reward flights for every eighteen eligible flights flown. It does this on a business (not person) basis. This will encourage businesses to book all legs through Rex," he said.
Rex's management is aiming to start flights from March 1, 2021. Rex currently operates 1,500 flights per week across 60 destinations in Australia.
Its fleet includes 60 Saab narrow-body aircraft, the expansion will see Rex consider the purchase of an additional 5 to 10 aircraft.
Rex's plans come on the heels of Qantas dismissing 6,000 workers and Virgin Airline's takeover by United States-based Bain Capital.
Qantas has also been in talks with the federal government about extending support for its 15,000 stood-down workers when wage subsidies are due to end in September.
Deputy Prime Minister Michael McCormack told ABC radio on Tuesday that Australian airlines were in a stronger position than their overseas counterparts, which were badly affected by the CCP (Chinese Communist Party) virus pandemic, commonly known as novel coronavirus.
"We want all airlines to be commercially competitive and commercially viable," he said.