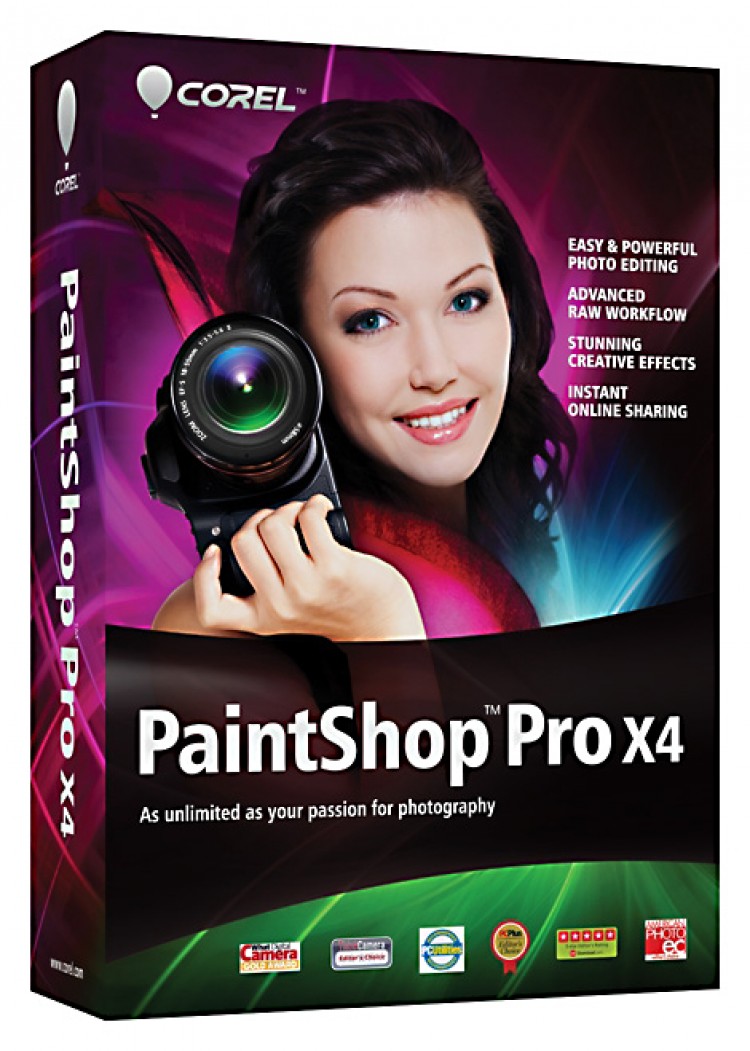 The market of photo editing software is a rough ground to tread, ruled by some of the best and most robust software out there—among them Adobe Photoshop, Apple Aperture, and a long list of applications geared toward casual users.
Knowing this, I was really surprised by what Corel PaintShop Pro X4 has to offer, and I can say with full confidence this could become a real contender in the market of photo editing software. Released Sept. 7, the application is geared toward photo enthusiasts who may not be experts with photo editing software, but would like to have the power of the pros beneath their belts.
Similar to other photo editing applications, the workspace of PaintShop Pro X4 is split into three tabs the user can switch between. The first, "Manage," is where users organize, upload, and keep track of their photos. The "Adjust" tab is for editing the light, shadow, grain, and color of an image. And the "Edit" tab is for photo manipulation, such as adding text and effects.
The Manage tab isn't too different from what you'd find elsewhere, but it has all the essentials. A carousel of images is shown at the bottom, a list of photo collections is shown to the left, while data on each image is presented on the right. The main area in the center provides a large preview of the highlighted image. Corel added some new features from the last version of PaintShop Pro, including a full screen preview mode and a star rating system.
The real draw, however, comes from the other two workspaces.
Photo Editing
The Adjust tab is like a beginner version of what you'd find in pro-level image editing applications like Lightroom or DxO Optics Pro, while the Edit tab is like a lighter version of Adobe's enthusiast version of Photoshop, Photoshop Essentials.

The Adjust workspace is divided into three sections, with a menu of tools to the left, a small image carousel at the bottom, and a preview of the selected image in a large window just above. The tools are presented as sliding bars, so as an example, users can increase or decrease brightness by sliding the brightness bar forward or backward.
All the essential tools are here, presented in tabs. Beginners may not want to venture past the first tab, "Smart Photo Fix," that has all the basics for light, shadow, and color adjustment. But more experienced users can advance further down into the noise removal, sharpening tools, and the more complex options to adjust light, shadow, and color.
Corel added just a couple new features to this section, including fill lights to brighten shadows and a clarity tool to enhance lines and edges.
Just for clarity, the Adjust section is not as powerful or robust as what you'd find in a program like Lightroom 3, but it gives all the basic tools and a similar feel for a fraction of the cost.

The Edit tab builds on this, allowing users to draw, paint, and manipulate their images while working in layers. The workspace is divided into four sections. The different tools are found on a thin bar along the left, while a bar on the right gives tips on how to use each one, including step-by-step instructions on how to create different effects. Similar to the other workspaces, an image carousel is found along the bottom, while the main area is reserved for the selected image.
Stand-Out Features
There are a few new features in PaintShop Pro X4 that really stand out. The first is the new Selective Focus tool. This basically can create a focal point in an image while blurring out other areas of the photo.

This has a few different uses. Users can add an area of focus for portrait photography. It can also make a Tilt-shift image effect that creates a fun, miniature model look—such as making cars and people look like toys in a miniature city. The tool is effective and easy to use, and can be customized for each shot through the use of a few adjustment bars.
Social media features have been added, allowing users to automatically upload photos to Facebook, Flickr, or to send them through email. This can be accessed through a tab at the bottom of the workspace.
There is also a new tool that can merge images of different exposures to create a High Dynamic Range (HDR) effect. This lets users take images with different parts in focus or with different adjustments and merge the parts they like into one photograph. You could, for example, take a picture exposed to capture the sky, then another to capture the building, then merge the two. It often has a vivid, dream-like look.
The feature works well, but isn't quite as powerful as what a user would get from programs such as Photoshop that can automatically remove ghosting or automatically add an HRD effect to a single image. Ghosting is when multiple images are merged and parts of two or more can still be seen in the final image—such as if wind was blowing and the branches of a tree were moving between shots. PaintShop Pro X4 fixes this by allowing users to paint in or out parts of the image, which is how most applications still overcome this issue. It requires some additional work, but still does the job rather fast and effectively.
All around, PaintShop Pro X4 is a more robust and more complete version than its predecessor, with 75 new features and enhancements. This is a good starting point for users wanting to do advanced photo editing, but who are either new to software like this or who aren't ready to fork over $300 for some of the more advanced applications.

Price:
PaintShop Pro X4 SRP $75
PaintShop Pro X4 Ultimate SRP $99
Website: www.Corel.com