A man has been convicted for murdering and sexually assaulting a woman as she jogged in a New York park.
Chanel Lewis, 22, was found guilty on April 1 of strangling killing 30-year-old Karina Vetrano to death in August 2016.
"This was a horrifying case," Chief Assistant District Attorney John Ryan said in a statement. "A vibrant, young woman's life came to an abrupt and violent end at the hands of a then-20-year-old Brooklyn man. Ms. Vetrano's death was brutal."
"She was pulled from a park pathway, sexually assaulted, and in her last moments of life she gasped for air as the defendant's hands tightened around her neck."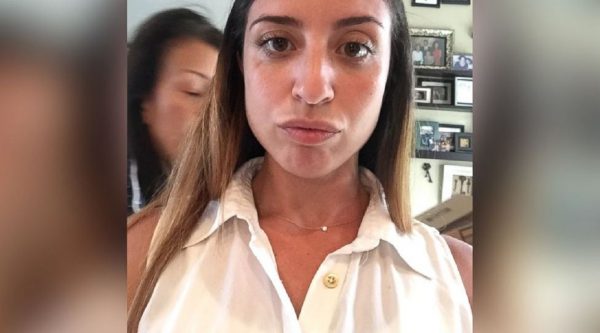 According to trial testimony cited by the district attorney's office, Vetrano was jogging alone in Spring Creek Park in the Howard Beach neighborhood of Queens County on the evening of Aug. 2, 2016.
Lewis, angered by a neighbor playing loud music, also entered the park.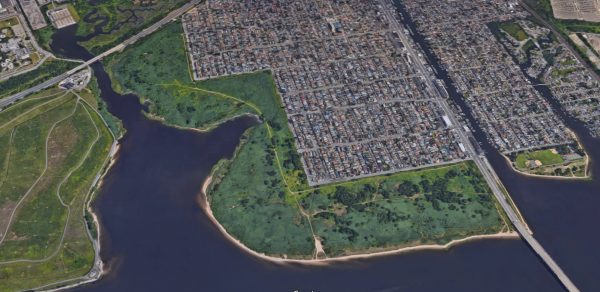 Without saying a word, he attacked her, hitting her in the face and sexually assaulting her.
The original trial shockingly ended in a hung jury after the judge allowed everyone to go home for Thanksgiving.

由 New York Post 发布于 2019年4月1日周一
Lewis pressed his knees into her torso as he straddled her and clasped his hands around her neck. With two teeth broken, Vetrano continued to fight back but in the end was strangled to death and her body dumped in parkland.
On April 1, a jury found Lewis guilty of first-degree murder, second-degree intentional murder, second-degree felony murder, and first-degree sexual abuse.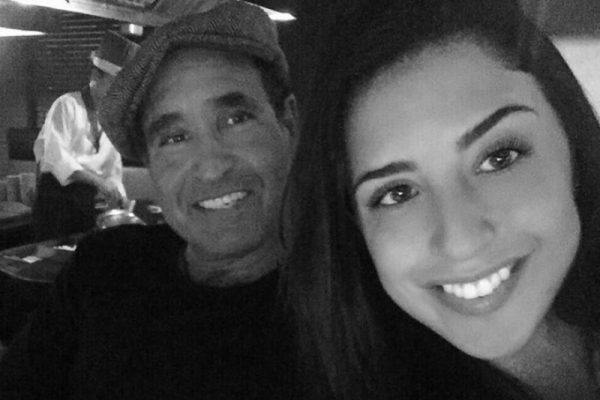 It was the second time Lewis had been tried.
Mistrial declared in case of slain Queens jogger Karina Vetrano https://t.co/tQhGs7sw7W pic.twitter.com/XxtKKf71lP

— New York Post (@nypost) November 21, 2018
"Last year, a jury could not reach a unanimous verdict and the trial ended with a mistrial," said Ryan. "Today, following five hours of deliberations and careful consideration of all the evidence, the jury found Lewis guilty. It is my hope that as this case draws to a close, it will give the family of the victim some closure and comfort knowing her killer will likely spend the rest of his life behind bars."
Lewis had confessed to the crime and his DNA was found on her body. His lawyers had claimed the confession was forced and the DNA contaminated.
The Lewis family will appeal the jury's decision, Chris Banks, a spokesman, told the New York Times. "We knew he would be railroaded," he said. "The evidence was extremely weak and the confession was coerced."
His lawyers had tried unsuccessfully to postpone the verdict, after receiving an anonymous letter saying that police had pursued two white suspects before taking DNA samples from hundreds of black men. They claimed Lewis had been swept up in what they called a "race-biased dragnet."
An NYPD spokesperson said that evidence gathered through the investigation showed Lewis was responsible for Vetrano's death, in a statement to Fox News.
"The NYPD has painstakingly investigated the murder of Karina Vetrano, and as the Queens District Attorney's prosecution demonstrates, the evidence clearly shows that Chanel Lewis is responsible for her death," the statement read. "Multiple legal hearings and two criminal trials, over more than two years, have already exhaustively examined the issues in this anonymous, 11th-hour letter, a missive riddled with falsehoods and inaccuracies."
Karina's father, Philip Vetrano, said he felt "jubilation" after the verdict was read aloud in Queens Criminal Court, according to the New York Post.
"Justice—justice has been served," he said.
Lewis will be sentenced on April 17.