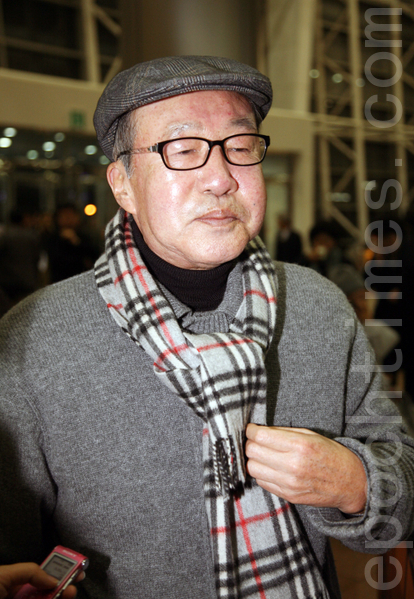 DAEGU, South Korea—The opening night of Shen Yun Performing Arts New York Company in South Korea took place at Daegu Suseong Artpia on Friday evening, Feb. 24. The dazzling performance with its all-new programs has brought to the audience a magnificent feast of traditional Chinese culture. Inside the theater, the nonstop excitement had the audience on the edge of their seats, with the performers receiving a standing ovation at the end of the performance. Jae Kwan Lee, retired plant manager for Ren Zing Textile at Daegu, applauded Shen Yun for its unique presentation and display of traditional Chinese culture.
The city of Daegu is well-known as the Milan of the East, with a vibrant textile industry. Recommended by a friend, Mr. Lee saw Shen Yun for the first time. After the first-half of the performance, his face was beaming with a ray of happiness.
From the very first program An Era Begins, one scene after another showed the 5,000 years of China's civilization. Mr. Lee said: "As soon as the curtain rose, an aura of Chinese traditional arts permeated the theater. Shen Yun shows not only the Forbidden City, but also stories from the Qing Dynasty. It felt like a one-of-a-kind performance."
Mr. Lee also praised the hosts who were speaking in Korean and Mandarin, saying, "The explanations by the hosts were very thorough and unique."
South Korea used to be called small China, inheriting many Chinese traditions. As a consequence, Koreans have a very good understanding of traditional Chinese culture. He was ecstatic to be able to see Shen Yun in person, witnessing a performance of traditional Chinese culture.
Mr. Lee enjoyed the program How the Monkey King Came to Be. As the Monkey King is also a household name in Korea, he was elated to see it on stage. He enthusiastically expressed that "this is the best interpretation of the Monkey King story I have ever seen."
He continued with his praise for the performance, saying, "The entire show is very unique, very wonderful."
Without hesitation, he said he will recommend Shen Yun to his friends. "I must tell my friends how wonderful the show is; very good, telling them that the show is worth every penny."
Reporting by Li Daina and Frank Fang.
Shen Yun Performing Arts, based in New York, tours the world on a mission to revive traditional Chinese culture. Shen Yun Performing Arts New York Company will perform in various cities in Korea until March 4 and then continue to top venues in Taiwan, Australia and New Zealand.
For more information visit ShenYunPerformingArts.org
Read the Chinese article