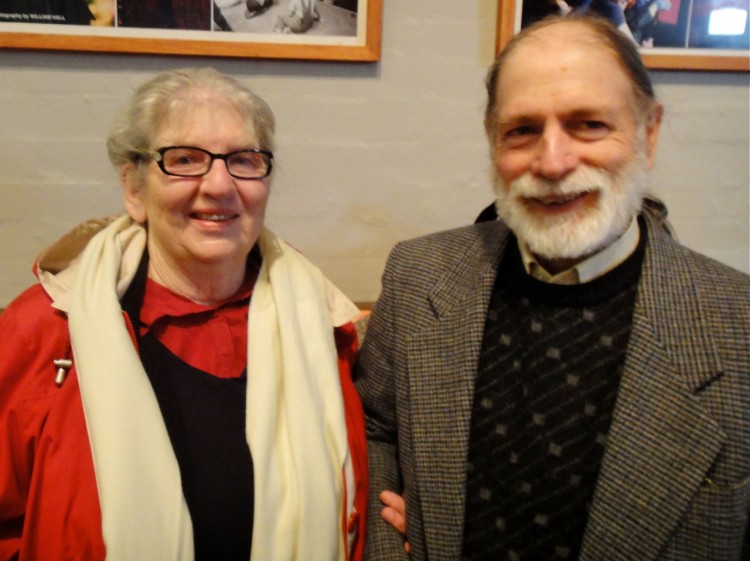 CANBERRA, Australia—Dr. Tony Simpson, a retired physicist, and his wife Bev came from Goulburn, a distance of almost 100 kilometres, to see Shen Yun Performing Arts New York Company's opening night performance at the Canberra Theatre on April 17.
Dr. Simpson also plays a variety of old bush instruments, such as the banjo, fiddle, concertino, and he said he use to play in a band. He now uses his music to get everyone up and going in the retirement village where he and his wife live, he said.
Shen Yun was established in New York in 2006 by a group of overseas Chinese artists in order to restore and revive the traditional Chinese culture. Today, Shen Yun has three equally large companies and counts many winners of international dance and vocal competitions among its artists, and its orchestras include many musicians from world-renowned symphonies and conservatories states the website.
Mrs. Simpson was impressed by the classical Chinese dance. "I thought the dance was just amazing, it flowed and it was natural, and it was also incredibly precise", she said. "This was just really amazing, I've never seen anything that quite flowed like that."
She also loved the music and appreciated the full orchestra plus all the Chinese instruments, saying it "was just magic."
The distinctly Chinese sound of ancient instruments like the erhu and the pipa are bathed in a rich sea of Western strings, percussion, woodwinds, and brass, states the website.
Dr. Simpson agreed with his wife, and as a musician, he said that the combination of Chinese and Western instruments in the orchestra was "really well worked out."
"The way they would introduce a piece with Chinese instruments, playing to give you the setting, the feel, and the Western instruments gradually come in to build up emphasis. They need that extra strength of the winds. Very well worked out. The choreography was [also] fantastic," he said.
Dr. Simpson also admired the dancers. "The expressions on their faces, they really made you feel like you were part of what's going on. There was this warmth, participatory feel about it. Given it was classical dancing, it wasn't folky, was high level … but they made the appearance that they enjoyed what they were doing and it drew you in to feel like you were part of it."
Shen Yun's program book states that more than just being accomplished artists, members of Shen Yun Performing Arts bring an unusual depth to their work. They take to heart an ancient Chinese belief: that to create true art, there must first be inner beauty and purity, and Shen Yun's artists follow in this noble tradition.
Reporting by Luke Hughes and Ron Champagne.
Shen Yun Performing Arts, based in New York, has three touring companies that perform simultaneously around the world, with a mission to revive traditional Chinese culture. Shen Yun Performing Arts New York Company will give one more performance at the Canberra Theatre on April 18 and then the company performs in Auckland and Wellington, New Zealand, April 20-24.
For more information visit ShenYunPerformingArts.org