A retired New York City firefighter who was part of the rescue and recovery efforts following the Sept. 11, 2001 terrorist attacks, has died from a 9/11-related illness, officials confirmed on July 16.
The Uniformed Firefighters Association made the announcement in a social media post.
"It is with regret we announce the WTC Related Death of Retired Firefighter Kevin J. Nolan Engine Company 79. Funeral arrangements are posted below," the post read.
Kevin Nolan, 58, who was on the ground with thousands of other firefighters and police officers immediately after the attack on the World Trade Center, is the 199th FDNY member to die from a Ground Zero-related sickness, reported the New York Daily News.
"So many years later, we continue to lose those who displayed such incredible bravery on that terrible day, and in the weeks that followed," Fire Commissioner Daniel Nigro told the Daily News.
The married father-of-three, who lived in Rye, began his 18-year career with the New York City Fire Department at Engine 39 on the Upper East Side.
He completed his last assignment as a member of Engine Company 79 in the Bronx, before retiring in March 2007.
News of Nolan's tragic death came just moments before Kentucky's Sen. Rand Paul blocked a Senate vote to pass seven decades of funding for the 9/11 Victims Compensation Fund, over concerns about how much it could cost.
The bill provides compensation for those still ill and dying from being on the ground following the Sept. 11, 2001 terror attacks.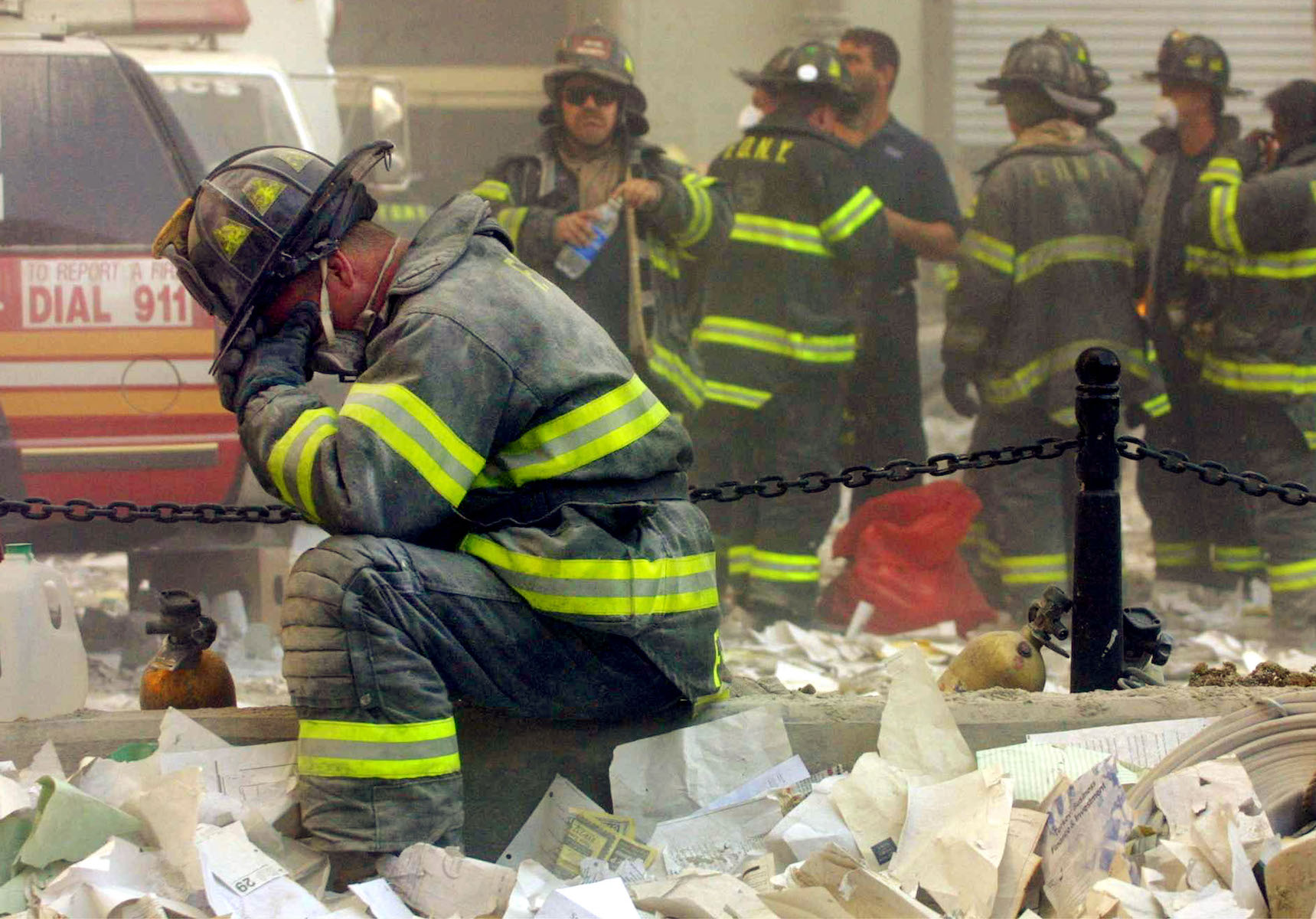 By Feb. this year, more than $5 billion of the $7.375 billion September 11th Victim Compensation Fund which was allotted in 2015 to aid those affected over the course of five years, had been spent, reported The New York Times.
Although it had passed the House with a majority of 402-12 on July 12, Paul objected to the bill on Wednesday, raising concerns about how it could be paid for until 2090, citing the "massive debt" of the nation, reported ABC News.
He said: "Any new program that's going to have the longevity of 70, 80 years should be offset by cutting spending that's less valuable. We need, at the very least, to have this debate."
He later posted on Twitter that he wasn't blocking the bill, but that he was "simply asking for a vote on an amendment to offset the cost."
Not blocking the 9/11 bill – simply asking for a vote on an amendment to offset the cost.

— Senator Rand Paul (@RandPaul) 17 July 2019
Gerard Fitzgerald, president of the Uniformed Firefighters Association, described the move as "a lot of silliness," reported the New York Daily News.
"We let their offices know that we have a wake on Friday and a funeral on Saturday. Others of our members are in hospice care, and still others in a terminal stage of cancer," he told the outlet.
"We deal with this all the time. They are playing politics and playing games."
An estimated 410,000 people are thought to have been exposed to toxins from the site of the attacks, according to officials, and by 2029, the CBO believes 31,000 will get 9/11-related cancer, reported the New York Daily News.
So far, an estimated 2,000 individuals who were part of the rescue and recovery efforts, have died from Ground Zero-related sickness, while thousands more are still battling with the illnesses, such as cancer, and severe respiratory disease, reported The Sun.
Nearly 10,000 people have been diagnosed with 9/11-related cancer, while more than 43,000 have been certified with an illness related to the event, reported The Guardian.
Speaking to the outlet, Michael Barasch, an attorney for John Mormando, who was diagnosed with 9/11-related breast cancer, said: "This is very democratic toxic dust. It doesn't matter whether you're a student or a firefighter or a gazillionaire at Goldman Sachs. It is affecting everybody and killing everybody."
Nolan's wake will be held July 19 at Coxe and Graziano Funeral Home from 4 p.m. to 8 p.m. and his funeral service will take place the next day at the Church of The Resurrection in Rye, from 10.30 a.m., according to the Uniformed Firefighters Association.