Retired Army Brig. Gen. Don Bolduc defeated 10 candidates to win New Hampshire's Republican primary for U.S. Senate on Sept. 13.
By 5:05 a.m. local time on Sept. 14, Bolduc claimed more than 37 percent of the vote, with more than 88 percent of the votes reported, according to Decision Desk HQ.
Incumbent Sen. Maggie Hassan (D-N.H.) easily won the Democratic primary with more than 93 percent of the vote.
Bolduc will face Hassan and Libertarian Jeremy Kauffman in the Nov. 8 general election.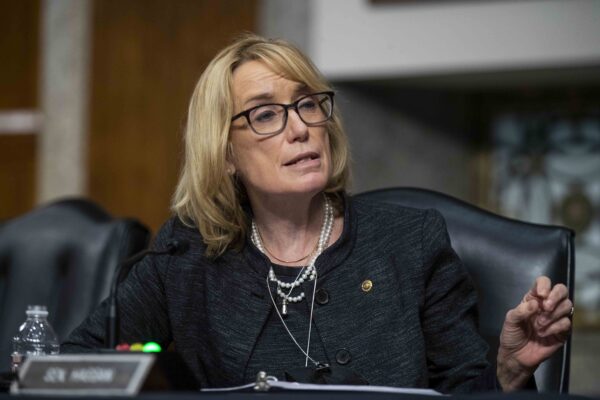 Hassan, who's finishing her first term, holds a slight edge in the fall, according to political forecasters who weigh in on races around the country. But a sagging approval rating with voters in the state has left her "vulnerable" to possible defeat, pundits say.
Money for advertising is expected to flow into the state from both major parties over the next eight weeks as they struggle to pull ahead with voters before Election Day.
Until recently, the country's leading forecasters predicted that control of the U.S. Senate would flip back to Republicans, who were expected to pick up one to three seats in November.
Now, clear leads in several races have evaporated, and forecasters no longer agree on which are considered toss-ups.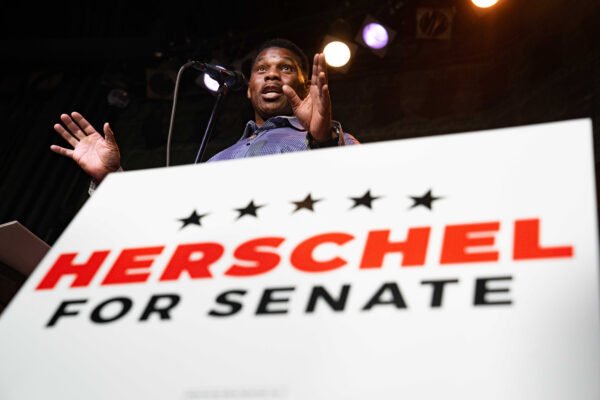 Races in Arizona, Georgia, Nevada, Pennsylvania, and Wisconsin seem to teeter on the edge of going in either direction. Political observers use the words "tight" and "close" to describe them.
Hassan, a former New Hampshire governor, has been criticized by Republicans for consistently voting with President Joe Biden. But the day before the primary, she emphasized her "bipartisan" achievements.
On Sept. 7, she wrote on Twitter, "I helped pass the Inflation Reduction Act to lower health care costs and drive down prescription drug prices."
That's a reason to vote against her, Bolduc said.
"First of all, I don't think that was the name of the bill," Bolduc said sarcastically during a Republican debate ahead of the primary on Aug. 24. "I think it was the IRS Expansion Bill. That's what I think it is. And another tax bill. And that's the problem we have—out-of-control spending."
"Bidenflation" is the biggest problem in his state, Bolduc reiterated in a post on Twitter on Sept. 8. He wrote that residents "can't think about anything else until the price of food and energy is lowered."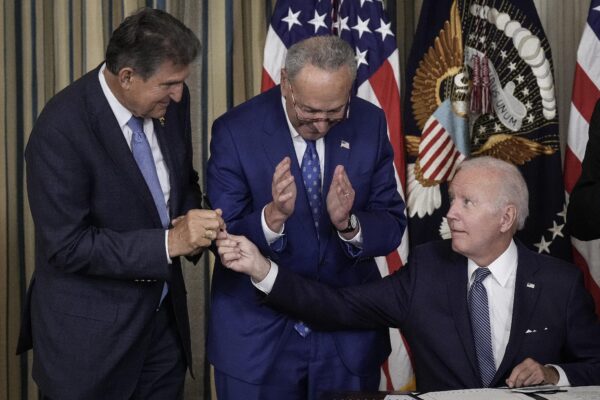 Before running for office, Bolduc served 10 tours in Afghanistan and was awarded two Purple Hearts and five Bronze Star medals.
Critics have said that his ultra-conservative stance on issues could lead to him being less successful against Hassan than a more moderate Republican might be.
Bolduc has insisted that former President Donald Trump won the 2020 presidential election. He has spoken forcefully about the need to close the country's southern border and secure it by completing Trump's wall.
He has advocated for reforming Medicare to make it "patient-focused" and supporting policies to make the United States energy independent. No more money should go to Ukraine without a justifiable strategy that can be "explained to the American people," he said.
The "biggest threat" to America's future is China and the Chinese Communist Party, Bolduc said. The United States must require fair trade with China and protect businesses against Chinese theft of intellectual property. China should no longer be allowed to buy up U.S. farmland, maintain a presence on college campuses, or influence businesses through stock purchases, he said.