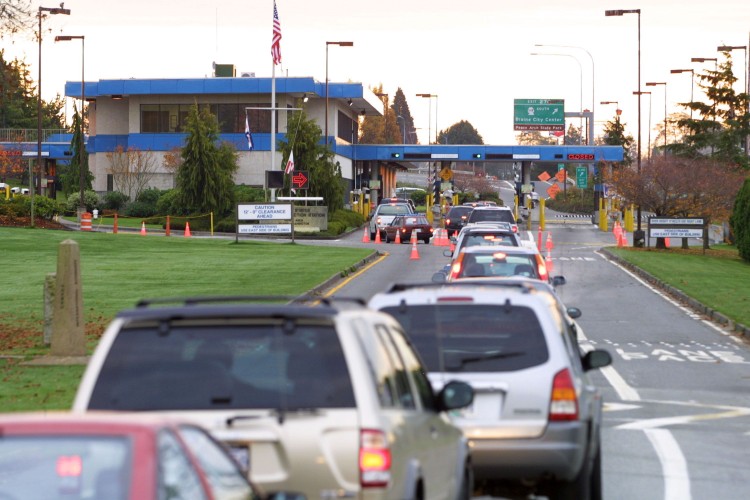 Cross-border rule changes proposed in the 2012 federal budget mean good news for Canadian shoppers but could pose further problems for struggling retailers on this side of the border.
Starting June 1, returning travellers who have been outside of Canada for more than 24 hours but less than 48 hours will be able to bring back $200 worth of tax-exempt goods—up from $50. For those out of Canada for 48 hours or more, the exemption will quadruple, from $200 to $800.
Since the announcement of the new personal exemption limits, Canadian retailers, particularly those near the border, have expressed concerns about the anticipated negative impact on their businesses.
"Since 9/11, Niagara Falls merchants have been operating with tourism that has fallen to 1970s levels and the ever-increasing pressures of cross-border shopping," said Niagara Falls Chamber of Commerce president Carolyn Bones.
"This proposal will allow Canadians to spend even more money in the States, which means fewer dollars, more bankrupt shops, and more lost jobs for our citizens."
To add insult to injury, the increased exemptions come at a time when Canadians are making day-trips to the U.S. in record numbers.
This could mean further problems for the retail sector because there are no limits on goods for day trips under 24 hours, and with a strong Canadian dollar, more Canucks are heading south to save money.
According to Statistics Canada, 4.4 million Canadians travelled to the U.S. in February, of which 2.6 million were day-trips. This is an 8 percent increase in same-day car travel south of the border—the highest monthly level since December 1997.
Uneven Playing Field
"The federal government and our local politicians need to hear the impact that increased duty exemptions will have on retailers who are already operating on an uneven playing field," said Diane J. Brisebois, president and CEO of the Retail Council of Canada.
High Canadian import duties on finished goods force retailers to pass those prices on to consumers, making it difficult to compete with U.S. prices, Brisebois said.
"This is salt in the wound for Canadian retailers, who pay upwards of 18 percent more in import duties than their American counterparts," Brisebois said, adding that the duties are particularly onerous for products manufactured in Asia.
"These duties have outlived their original purpose, which was to protect Canadian manufacturing. Now, these useless tariffs only help to propel more people who live close to the border to dip into the U.S. to save the difference."
On Tuesday, Brisebois gave a presentation to the Standing Senate Committee on National Finance which is looking into the reasons for price discrepancies between Canada and the United States at the request of Finance Minister Jim Flaherty.
Brisebois said that in order to counter the effects of the increase, the government needs to eliminate the import duties on finished goods.
However, Flaherty has said the previous exemption limits were not strongly enforced and he doesn't expect the new rules to impact local retailers significantly.
He told reporters in Toronto last week that the changes aim to "harmonize with the Americans," and allow a more realistic assessment of what actual purchases are being made and brought back to Canada.
But Bones is not convinced.
"We need an honest open dialogue so that our political representatives can understand that this decision will have irrevocably hazardous effects on retailers in border communities and the communities they serve," she said.
According to estimates, the change will cost the government $13 million in lost duty by 2012-13 and $17 million in 2013-14.
The retail sector is the largest employer in Canada, providing jobs for more than two million people and generating sales in excess of $300 billion a year.