Restorative Justice Program Faces Funding Woes Despite Success
June 5, 2009 5:58 am Last Updated: June 9, 2009 12:59 am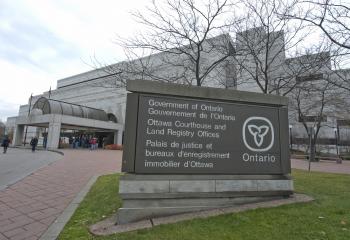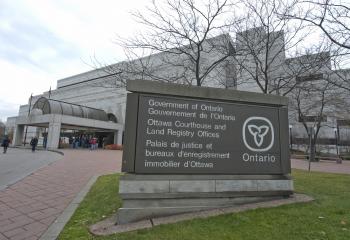 OTTAWA—It's hard to imagine that six years ago Randall James was deep in the grip of alcohol and drug addiction and served time for armed robbery.
The 27-year-old Ottawa resident was only 12 when he started drinking and smoking. At around 15 he experimented with cocaine. "That's what drove me to commit crimes, to steal for my drugs," he said.
On the Easter weekend of 2003, at age 20, he was arrested for armed robbery. After a month in a detention centre, Mr. James was released to Harvest House, an Ottawa residential drug and alcohol rehabilitation centre that has helped thousands since it was founded in 1979.
He is still there today, but as a permanent employee. He now manages fundraising for the charitable organization, has a three-year-old daughter "who is like my world," and is not shy to tell others about his past and how he turned his life around.
During the ten months he spent at Harvest House, Mr. James participated in the Collaborative Justice Program (CJP) that operates from the provincial courthouse in Ottawa.
CJP is a holistic approach to justice that focuses on repairing the harm done and healing the parties impacted by a crime. In the program, CJP officials facilitate communication between the parties, which can be written, videotaped, or relayed through the caseworker
"I changed my morals and my mind around being really apologetic to the people I harmed. I recognized that it wasn't only the people I robbed but also my family that I put in jeopardy and hurt," said Mr. James.
Launched in 1998, the project was originally a pilot to demonstrate the use of a restorative justice approach during the pre-sentencing period in cases of serious crime.
The approach aims to help victims, offenders, and their family and community—who voluntarily choose to participate—undertake a process of healing by making a "resolution agreement" that seeks to amend the harm as much as possible.
It could be a letter of apology, community service, restitution for damage done, or a condition that the offender will engage in counselling to address their behaviour's root cause.
Lack of Sustainable Funding
Eighty percent or more of the CJP's cases conclude with a resolution agreement, according to Kimberly Mann, coordinator of the Collaborative Justice Project (CJP) that operates from the provincial courthouse in Ottawa.
However, despite such a high satisfaction rate and positive evaluation results from government departments such as Justice and Public Safety, CJP is finding it increasingly difficult to stay afloat.
"We had federal funding as a pilot for the first six years. Since then we've been struggling to find funds," Ms. Mann said.
After federal support ended in 2004, the project resorted to applying annually for provincial funding. It managed to obtain money from the Ministry of Children and Youth Services for youth cases, and the Ministry of the Attorney General for less serious adult cases.
The Attorney General two-year pilot funding just ended, cutting $100,000 from the project's budget. At the end of June Ms. Mann will have to let go of one staff, and "the other two of us, we'll both go down to part time so that we can continue to work. It's very frustrating."
Mr. James, one of hundreds of ex-offenders who have benefitted from the program, shares that sentiment.
"For me, someone who has gone through and it's benefitted me so much, it benefited my parents, and the people that I've harmed as well, it really bothers me that funds were taken away," he said.
'Resolution Agreement' Brings Closure
About 30 percent of cases in the project evolve into a face-to-face meeting that includes the victim, offender, their support people, interested community members, and CJP facilitators.
For Mr. James, the CJP facilitated a face-to-face meeting between him and his parents, brother, the two store clerks he had robbed, and officials from the community and Harvest House.
The meeting lasted about three hours. Mr. James told his story and talked about his change since the crimes, including going to schools and talking to kids about the dangers of drugs and alcohol.
Continuing to speak at schools was one of the conditions in the resolution agreement made in Mr. James' case, and it's something he still does today whenever he's needed.
The store clerks and Mr. James' family also told how his crimes affected them.
"They really were relieved that I was changing my life. They wished me the best to continue doing it…It was relieving apologizing to them and telling them where I went wrong and what I was doing to change that."
Mr. James was welcomed back into the stores where he committed the crimes, and his resolution agreement was submitted to the court for consideration in his sentencing.
In March 2004 he received a 19-month conditional sentence in the community and three years' probation. He never committed another crime, and he has been sober since.
"It was a success for me because I haven't gone back and used drugs, or gone back to jail and repeated my offence. And I know there are other people who went through it and it worked in their lives too."
'A Better Solution to What We've Been Doing'

Unlike the conventional justice system, restorative justice allows a victim to ask questions of the offender. Typical questions include: Why me? Why my house? Were they watching me? Are they coming back?
Following the process many victims say they've had all their needs met, they're not afraid any more, they sleep better, and they have been able to talk about how the crime affected them and hold the offender accountable by asking them why.
"That's a huge reward, and we hear that from offenders too," Ms. Mann said.
Many offenders feel badly that they've affected people negatively and really need to apologize and make it right. Through the process they gain a deeper understanding of how their actions impact others.
Ms. Mann believes reduced re-offence rates, called the rate of recidivism, are a by-product of the project.
Ottawa Police Chief Vern White told The Epoch Times that restorative justice is "a better solution to what we've been doing. What we do now fails—60 to 70 percent of people who offend will re-offend."
Chief White said the court offers "very little accountability" and "people who go to our court system today would not tell you they feel satisfied at the end, either the victim or the offender."
"The vast majority of what happens in a courtroom is about answering the court, defending why you did something wrong, blaming maybe, and even saying that's the way I was brought up. You have no chance to play that game in a restorative justice process. You own it."
Chief White wrote a thesis on restorative justice years ago while in university.
"The analogy I've used is when one parent spanks you, your anger will be directed at that parent, whereas if one parent made you accountable and talked with you about ethics and values, and a little bit of shaming probably doesn't hurt, instead you're mad at yourself and your own behaviour."
For Mr. James, each time he shares his story, "I'm just reaffirming my change in my life…the redeeming thing for me is that I continually share that the program is a success and has changed my life. I am grateful for that opportunity."