A group of Milwaukee County residents has petitioned Wisconsin Gov. Tony Evers to remove District Attorney John Chisholm from office for alleged "dereliction of duty."
The residents blame Chisholm for allowing career criminal Darrell Brooks out of jail on $1,000 bail just two days before Brooks allegedly plowed his SUV into the Waukesha Christmas Parade, killing six people and injuring 61.
During the four weeks since the massacre stunned the nation, the Democratic governor said he could only act on calls for Chisholm's removal if there was a sworn complaint from a resident of Milwaukee County.
The Dec. 20 petition for Chisholm's removal was first posted on the website of the conservative group Empower Wisconsin.
The petition was signed by Orville Seymer and several other county residents.
Neither Evers nor Chisholm has commented on the complaint.
The petition cites the governor's authority to remove a district attorney. State law requires written charges in such a case to be tendered by a resident taxpayer, followed by a "speedy public hearing at which the officer shall have full opportunity to be heard to present a defense against the charges."
Chisholm earlier told reporters he has no plans to resign.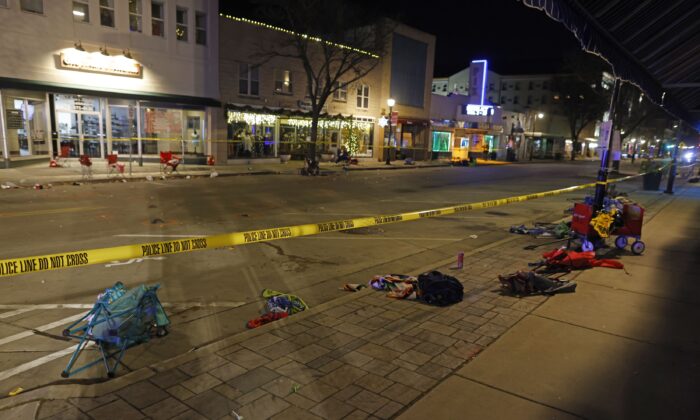 Brooks, 39, of Milwaukee, is being held at the Waukesha County Jail on $5 million bail on six counts of first-degree intentional homicide in the parade killings.
Police and prosecutors say Brooks drove his vehicle down the parade route, intentionally swerving back and forth to hit as many parade participants as possible.
A police officer fired three shots into the SUV in a failed attempt to stop Brooks, who was arrested a short distance away after abandoning the vehicle.
Police haven't suggested a motive for the attack.
The Waukesha massacre happened just two days after Brooks was released from Milwaukee County Jail on $1,000 cash bail from a violent Nov. 2 incident. In that case, he's charged with second-degree reckless endangerment, bail jumping, disorderly conduct, battery, and resisting an officer.
Police allege he punched the mother of his child and ran her over with the same SUV allegedly used in the parade attack.
On Dec. 6, he was charged with three more felonies in the case, including intimidating a victim, threatening force, intimidating a witness by a person charged with a felony, and a second count of bail jumping.
At the time of the Nov. 2 attack, Brooks was out on $500 bail in a 2020 case in which he was charged with firing a pistol into a vehicle where his nephew and one other person were seated. He is charged with two counts of second-degree recklessly endangering safety with a dangerous weapon and one count of possession of a firearm by a felon.
A Feb. 18, 2022, hearing is set in that case.
Brooks has a criminal record dating back two decades, records show.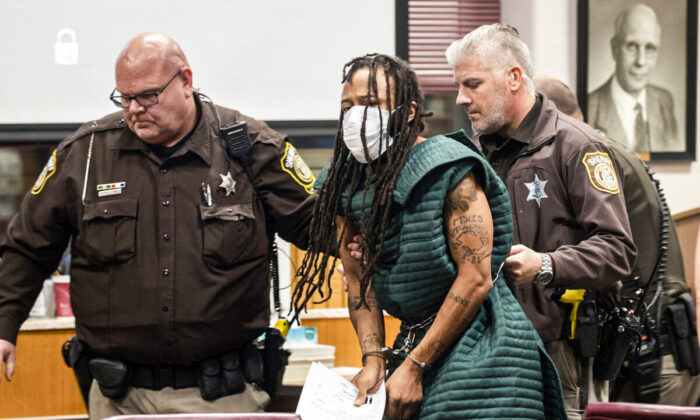 Shortly after Brooks was arrested for the parade massacre, Chisholm called the $1,000 bail "inappropriately low."
In a subsequent report to the Milwaukee County Board of Supervisors, Chisholm attributed the bail recommendation to an inexperienced assistant district attorney.
The court commissioner who set Brooks's bail has since been reassigned to civil cases from criminal court.
On Dec. 20, Milwaukee County Circuit Court Judge Michelle Havas increased Brooks's bail in the case to $200,000 and set a status hearing for Feb. 2, 2022.
The petition to Evers cites several media reports of cases of accused criminals out on bail who allegedly committed other serious crimes.
"Despite these tragedies and sobering statistics, John Chisholm has refused repeated requests to resign as Milwaukee County district attorney, but as witnessed in Waukesha last month, the devastation resulting from Chisholm's dereliction of duty to protect the public reached outside the borders of Milwaukee County."
The petition comes on the heels of a letter to Evers from 16 lawmakers representing Waukesha County in the Wisconsin Legislature, who demanded the governor remove Chisholm from office.
Days later, former longtime Milwaukee County Sheriff David A. Clarke Jr. told a rally in Waukesha that Chisholm and Milwaukee court officials "have blood on their hands" for the parade massacre.
It isn't clear when Evers will act on the petition.