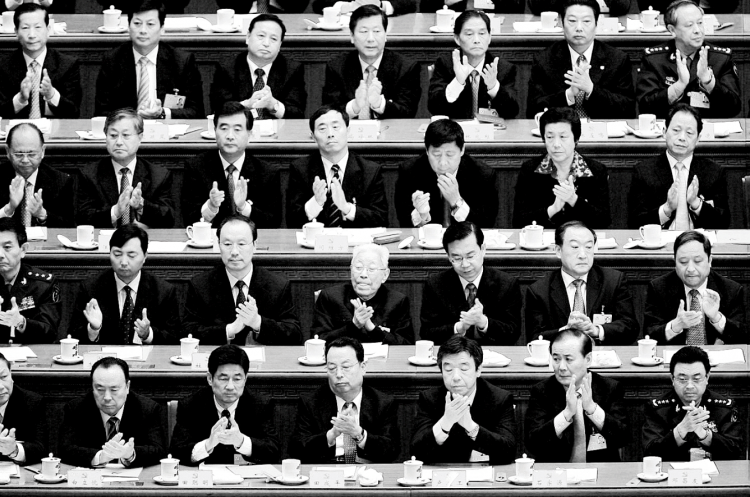 Ahead of the Chinese regime's leadership change at the upcoming 18th National Party Congress, Party chief of Guizhou Province Li Zhanshu, a cadre with close ties to the current leadership, will be promoted to a more powerful position in Beijing, according to Reuters.
On Wednesday, state-run news agency Xinhua announced that Li was relieved of his duties as head of the Chinese Communist Party (CCP) in Guizhou province and will be replaced by Zhao Kezhi, the provincial governor of Guizhou.
Two sources informed Reuters that Li is a popular candidate for the chief at the general office of the Central Committee, a sensitive role at the center of the Communist Party political apparatus. The position is currently held by Ling Jihua, a confident of current leader Hu Jintao.
The sources also noted that Li has close relations with CCP leader Hu Jintao and his successor Xi Jinping. A third source said that the leadership could potentially assign Li to be the head of the Organization Department of the Central Committee. It is widely speculated that the final decision will be made at the private meetings in Beidaihe District in Hebei Province, where the Communist leadership retreats every summer and engages in political horse trading in smoke-filled rooms.
In June overseas Chinese newspaper World Journal reported that of the 350 members of the Central Committee, roughly 200 of them will retire at the 18th National People's Congress, while 17 of the 25 Politburo members will step down. However, members of the Politburo Standing Committee, which consists of the top Party leadership, have not been fully confirmed.
Analysts note that the recent Bo Xilai scandal has added uncertainty to the leadership change, as the former Chongqing Party chief was widely considered to become a member of the Standing Committee at the 18th Congress, before Wang Lijin's attempted defection to the U.S. consulate in Chengdu triggered his downfall. Insiders said that Wang may have revealed details of Bo's plot to force Xi Jinping out of power.
The Epoch Times publishes in 35 countries and in 19 languages. Subscribe to our e-newsletter.
Click www.ept.ms/ccp-crisis to read about the most recent developments in the ongoing crisis within the Chinese communist regime. In this special topic, we provide readers with the necessary context to understand the situation. Get the RSS feed. Get the new interactive Timeline of Events. Who are the Major Players?