A senior Reserve Bank of Australia (RBA) official has said it would take about two years for the drop in house prices caused by interest rate hikes to offset increased mortgage repayments.
Speaking at Australian Financial Review's property conference in Sydney, Reserve Bank of Australia's head of domestic markets Jonathan Kearns said that the amount of money that home buyers could borrow decreased under higher interest rates, which would ease housing demand and cause dwelling prices to fall.
In addition, he said as house prices started to drop over time, the rise in mortgage repayments would be offset by smaller loan sizes.
"Estimates suggest the net effect is that mortgage payments for new buyers would be higher for about two years as a result of higher interest rates," he said.
"But after that, the declines in housing prices and mortgage size begin to dominate."
However, Kearns said the RBA's modelling was highly conditional and did not account for other factors that affected house prices.
Interest Rate's Impact on House Prices
Meanwhile, the official pointed out that a two percent increase in interest rates would cause dwelling prices to plunge by around 15 percent in two years.
It is noteworthy that the RBA has raised the official cash rate by 2.25 percent since May.
Nevertheless, Kearns said the above figures were not a prediction of where the Australian property market would end up after two years but rather an estimate of how sensitive house prices were to interest rates if there were no other factors affecting the market.
"Many factors other than interest rates also influence housing prices," he said.
"For example, the demand for housing would be greater with stronger household income growth, increased population through immigration, or a preference for fewer people living in each household."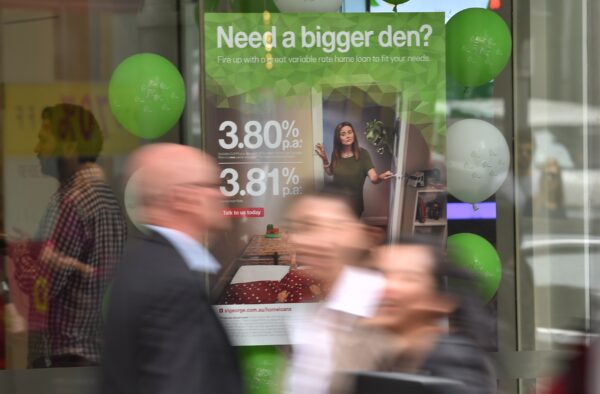 In addition, he noted that only ten percent of the borrowers took out the maximum possible loan, resulting in a lower reduction in borrowing capacity than some people expected.
"For many borrowers, the amount they spend on a new home would decline only slightly or not at all because their savings to be used as a deposit need not decline with higher interest rates," Kearns said.
Regarding the impacts of interest rate hikes, Kearns said some parts of the property market would be affected more severely than others and that the high-end housing segment was likely to drop faster.
"Interest rates can have larger effects on housing prices in locations where the supply of housing is less flexible, mortgage debt is higher, there are more investors, and incomes are higher," he said.
Kearns also said there was evidence that apartment prices were less vulnerable to interest rate changes, which he said was partly due to the limited supply of available zoned land.
The official's remarks came shortly after a parliamentary committee conducted a public hearing to probe the RBA's response during the COVID-19 pandemic.