Researchers are using a high-energy particle accelerator to peer inside the remains of an ancient Egyptian mummy, which contains the body of a young girl.
The girl is estimated to have been approximately 5 years old when she died nearly 2,000 years ago, just west of the Nile River. Researchers believe she died of malaria or smallpox, according to Northwestern University.
The Hibbard mummy is being examined to determine the "quality of her bones and what material is present in her brain cavity," the university stated in a news release on Nov. 27.
"This is a unique experiment, a 3-D puzzle," said Stuart R. Stock, research professor of cell and molecular biology at Northwestern University Feinberg School of Medicine, in the news release.
"We have some preliminary findings about the various materials, but it will take days before we tighten down the precise answers to our questions."
The mummy is of Roman-Egyptian origin, and it is among 100 "portrait mummies" in the world, meaning, they have a painting of the dead individual in the mummy wrappings over the person's face.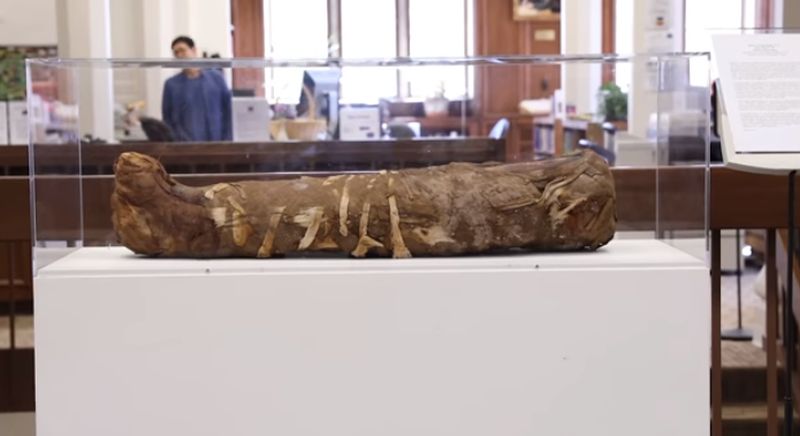 According to an Argonne National Laboratory press release, the mummy weighs around 50 pounds. The Advanced Photon Source facility of Argonne National Laboratory is the firm carrying out the scan of the mummy.
The CT scan revealed that a small object was wrapped against the child's stomach.
"The resolution on the CT scan is such that we can only barely make out a shape. We think it's some sort of stone, but we're not sure," Olivia Dill, a first-year art history Ph.D. candidate, told PBS. There's also shards of a bowl-shaped object inside the skull.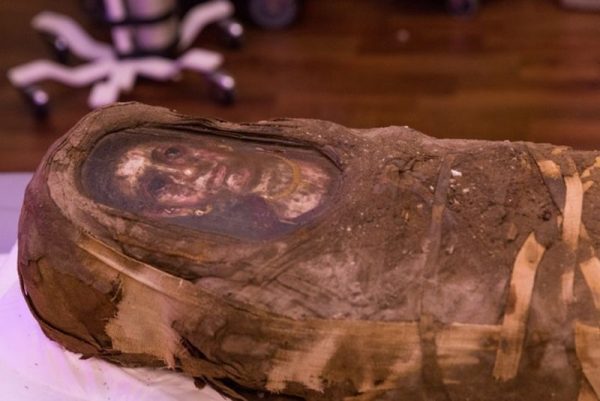 "The shards within the skull do not show any evidence of crystallinity," Stock told the broadcaster. "I am inclined to think the shards are something noncrystalline like solidified pitch."
"It's a person who has been prepared for burial in a very specific and very careful way to ensure a successful afterlife," Dill added. "Learning that through this project and this class has been very humbling and touching."
Burial Site
In February 2019, about 50 mummies were found in Minya, south of Cairo, Reuters reported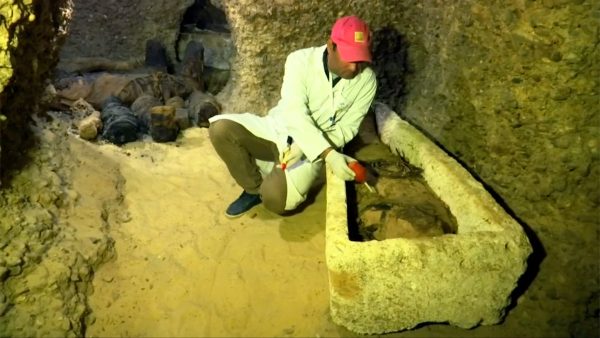 Those mummies, according to researchers, dated back to the Ptolemaic dynasty that ruled Egypt.
The mummies, 12 of which were of children, were discovered inside four, 40-foot burial chambers in the Tuna El-Gebel site.
The identities of the mummies are not yet known, stated Secretary-General of the Supreme Council of Antiquities Mostafa Waziri.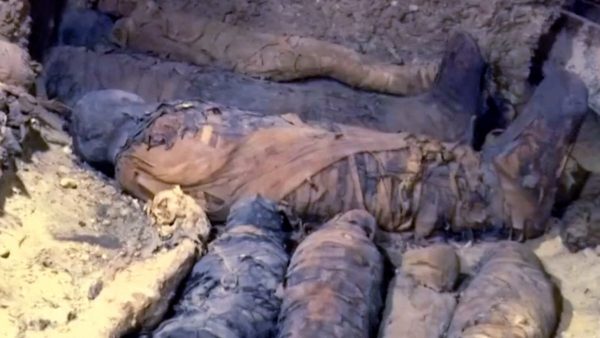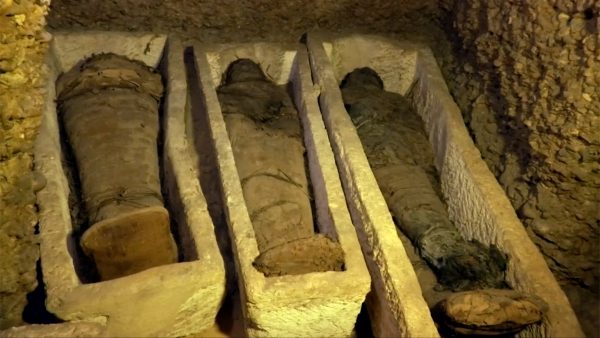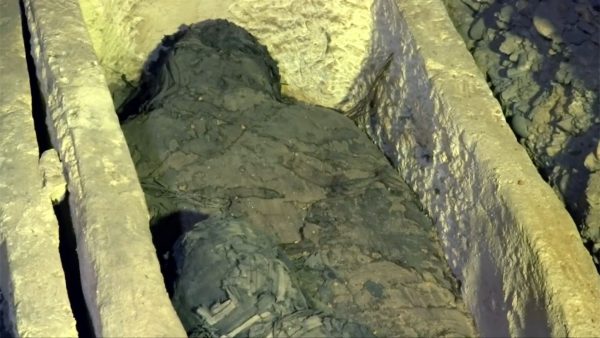 Other details are not clear.