A widely used COVID-19 treatment drug could be linked to mutations that create new variants of the disease, according to researchers in a new pre-print study.
Published in Medxriv (pdf), researchers cited an analysis of more than 13 million viral genomes in worldwide databases and found that the drug Lagevrio, also known as molnupiravir, that there were mutations linked to the drug. Certain mutations, they wrote, were more common in nations that widely used the drug, including the United States, the United Kingdom, and Australia.
There were a lower number of mutations in France and Canada, where the drug isn't authorized for use, they found. The survey of viral genomes found that some people who are treated with the medication can generate new novel variants of COVID-19 that spread.
"It is possible that some patients treated with molnupiravir might not fully clear SARS-CoV2 infections, with the potential for onward transmission of molnupiravir-mutated viruses," the researchers wrote in the paper, which has not been peer-reviewed. SARS-CoV-2 is the virus that causes COVID-19.
They wrote that "new variants of SARS-CoV-2 are generated through acquisition of mutations that enhance properties including immune evasion and intrinsic transmissibility," stressing that "the impact of molnupiravir treatment on the trajectory of variant generation and transmission is difficult to predict."
"On the one hand, molnupiravir increases the amount of sequence diversity in the surviving viral population in the host and this might be expected to provide more material for selection to act on during intra-host evolution towards these properties that increase fitness," the paper said. "However, a high proportion of induced mutations are likely to be deleterious or neutral, and it is necessary to consider the counterfactual to molnupiravir treatment."
Researchers in the United States and at the Francis Crick Institute, Imperial College London, and other UK institutions partook in the study.
"These effects are visible in these databases," researcher Theo Sanderson, from the Francis Crick Institute, told Bloomberg News. "It appears that people are being treated, some of them aren't clearing their infections, and some are passing them on."
Sanderson added to Science magazine that it's not clear if it will lead to variants that are more transmissible or pathogenic. "We are not coming to a conclusion about risk," he said.
But a critic of the drug, virologist William Haseltine, chair of ACCESS Health International, told the same publication that "it's very clear that viable mutant viruses can survive [molnupiravir treatment] and compete" with existing COVID-19 variants. Raymond Schinazi, a medicinal chemist at the Emory University School of Medicine, said the findings are "much ado about nothing."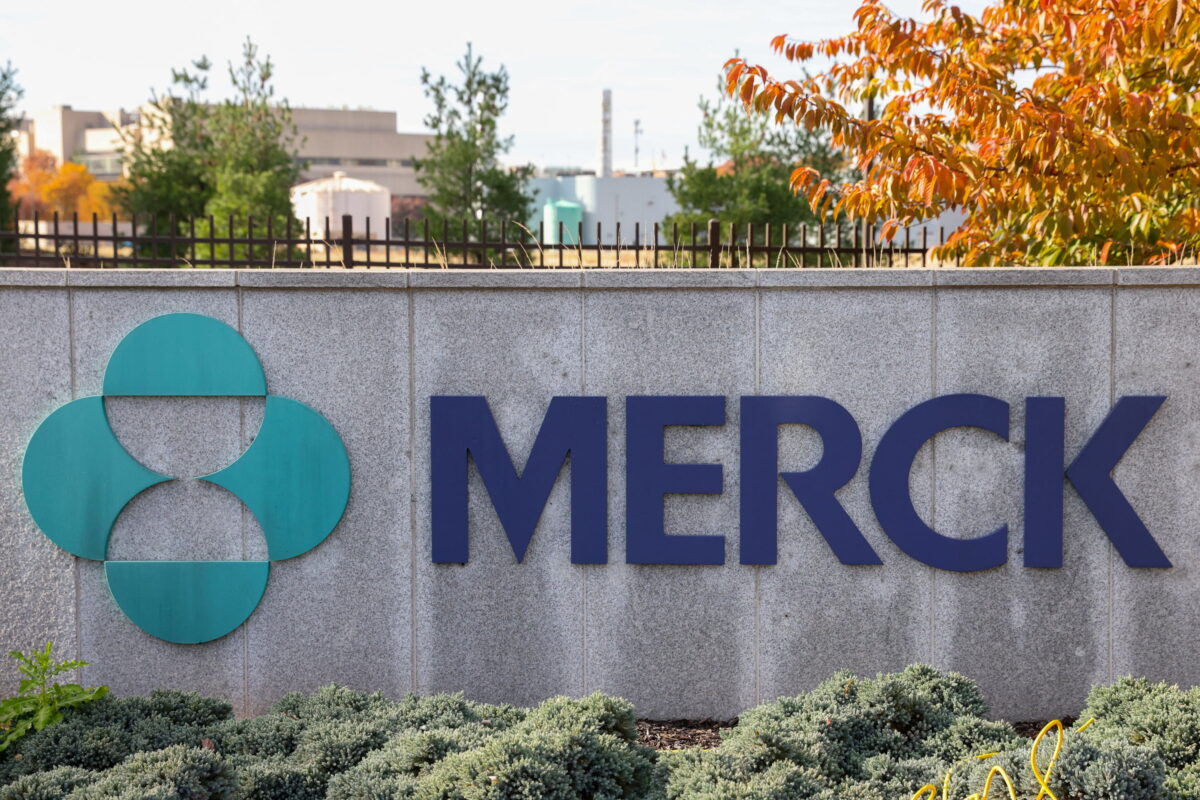 Molnupiravir became the first antiviral medication approved to combat COVID-19 in the U.S. and UK after it was approved in late 2021 by regulators. A number of other countries have approved it since then.
Merck Disputes Study
The study authors did not indicate whether they have direct proof that the mutations arose in patients who took the Merck drug, Merck spokesman Robert Josephson told media outlets, disputing the authors' conclusions. Researchers instead drew their conclusions from "circumstantial associations between viral sequence origin and timeframe of sequence collection in countries where molnupiravir is available," he said.
"There is no evidence to indicate that any antiviral agent has contributed to the emergence of circulating variants," Josephson told Bloomberg News. The virus has mutated during the COVID-19 pandemic due to its widespread transmission.
The spokesman also pointed to research that was carried out in animals that show molnupiravir didn't cause mutations.
The Epoch Times has contacted Merck for comment.
Other Details
Officially approved COVID-19 treatment options have become more scarce in recent weeks. Several days ago, the FDA withdrew its authorization for AstraZeneca's Evusheld, removing it from the U.S. market.
The only treatments available for Americans are Paxlovid and Gilead Sciences Inc.'s remdesivir, which some doctors have flagged as having significant side effects such as kidney failure.
With the FDA's latest move, the Centers for Disease Control and Prevention (CDC) issued guidance last week to people with weakened immune systems. They are advised to now wear masks in public and engage in 6-foot social distancing.
"Among persons with immunocompromise and their household members and close contacts, prevention measures including wearing a high-quality and well-fitting mask, maintaining physical distance from others (at least six feet), improving indoor ventilation, practicing frequent handwashing, and developing a care plan, should be considered in addition to receipt of a bivalent booster dose," the CDC said on Jan. 27.
Reuters contributed to this report.