VALDOSTA, Ga.—Animal shelters from around Georgia were called in to help authorities rescue 630 dogs from a home in Valdosta.
News outlets report the shelters say the dogs were kept in small cages, and many of the animals rescued on March 2 had never been walked or held before. One shelter, Release Atlanta, calls it "an extreme hoarding puppy mill case."
"One tiny crate stacked on top of another. A puppy mill with about 500-700 Lhasa Apso's, Shih Tzus, Chihuahuas, and other small breed dogs was discovered by local authorities in South Georgia a few days ago," said Atlanta Humane Society (AHS) in a donation appeal on its website.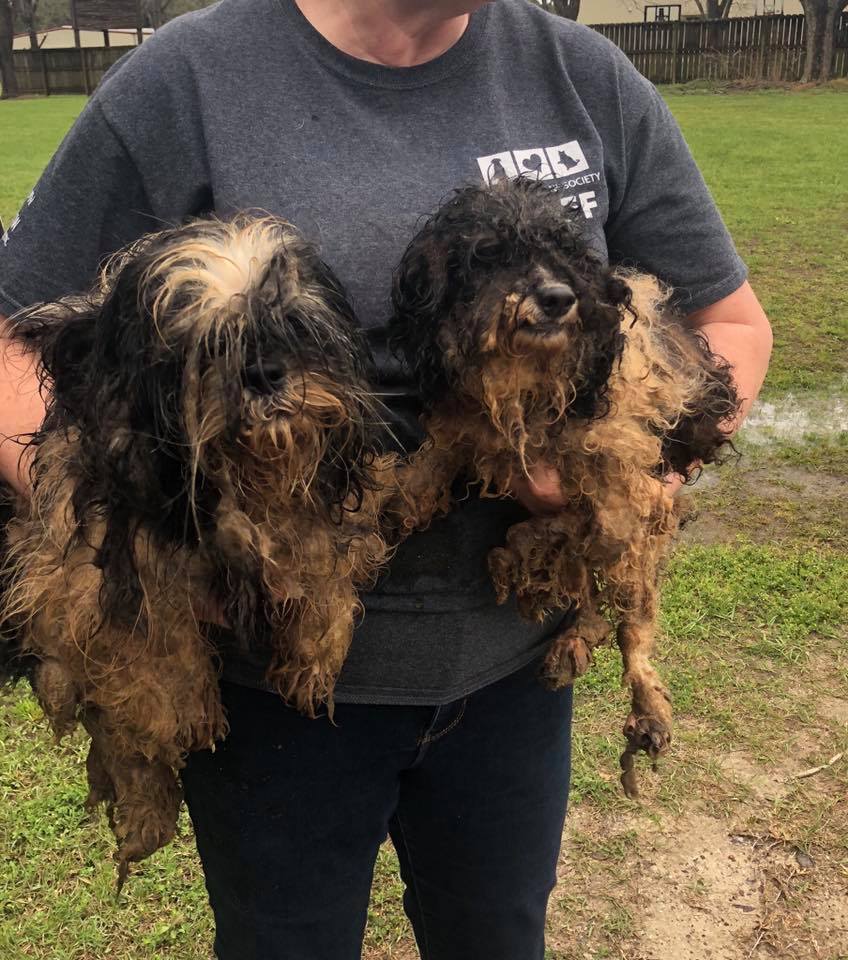 AHS is one of the numerous rescue groups and humane organizations which have come forward in Georgia to "assist with the unusual number of animals found on the property."
"Found stacked in crates, heavily matted, and covered in feces, these animals are getting a complete health checkup, appropriate care and most likely… their first walk ever," AHS said in its appeal.
A transport coordinator with the Humane Society in Valdosta, Tim Hill, says the dogs did appear to have been fed and watered. He says the owner had asked for help from the state Department of Agriculture.
The owner has been identified as Reason Craig Gray of Nashville, according to The Berrien Press, a local newspaper.
Gary sought help from the inspectors and voluntarily surrendered all animals in his possession. Inspectors with the Department of Agriculture said Gray told them the situation has been out of his control several times before and he's no longer able to take care of all dogs, according to The Berrien Press.
"At that point, I contacted the Berrien County Animal Control to come in to assist in the removal of the dogs from the Gray property," Sheriff Ray Paulk told The Berrien Press.
Gray surrendered his Pet Dealers License on Saturday to the Georgia Department of Agriculture, according to Paulk.
"I would like to thank the Georgia Department of Agriculture; Berrien County Animal Control Officer, Jessica Stone; Nashville Animal Control Officer, Jody Kelly, and many others," Paulk said.
"I would especially like to thank Debbie Rumker with USA Rescue Team out of Valdosta for her assistance in this matter." The case is currently under investigation.
The incident has caused a lot of outrage among pet lovers on social media.
"The public needs to know this is where that cute little puppy sold in a pet store or over the internet probably comes from. We need to do everything we can to stop this. These poor dogs are counting on us. Education is key.  #EndPuppyMills  #Harleysdream," said a Facebook user, Emily Bowman.
Some people also came in support of Gray. Facebook user, Victoria Gray Middens said: "As bad as this is all the dogs were not as bad as I have seen before. Matted hair and dirt are not considered abuse although it is nasty. None of them had to be put down so for having 630 dogs that's remarkable. He wound up with this many by not being able to sell all puppies from the litters.
However he had to realize at 300 dogs, he was in way over his head. I'm amazed he was able to feed 630 dogs and he did the right thing by surrendering them. He could have just left them there to die. I've never purchased a dog from there, nor am I related to him but still do not have to have any dogs euthanized out of 630 is a miracle."
The dogs are currently on an individual medical plan and will be available for adoption as they get ready.
"They've received their vet checks, and now they've been put in cages to decompress and adjust to their new situation," Atlanta Humane Society spokeswoman Christina Hill said, according to AJC.
Humane organizations are seeking donations to take care of the rescued dogs on their social media pages. "Your donation today will save lives, and your donation today will be matched by Purina to help us save 1,000 animals during our Tail-a-thon: A Day of Giving.
"Please, open your heart, support these neglected dogs and save a life today," AHS said on its Facebook page.
The Nassau Humane Society is taking care of 30 of the rescued dogs and is seeking donations for specific medical cases. In an appeal on its Facebook page, it said: "One with a huge tumor/hernia; One having severe seizures; One fully blind; One that the mother ate the babies eye out; All 30 need to be spayed/neutered/vaccinated/microchipped."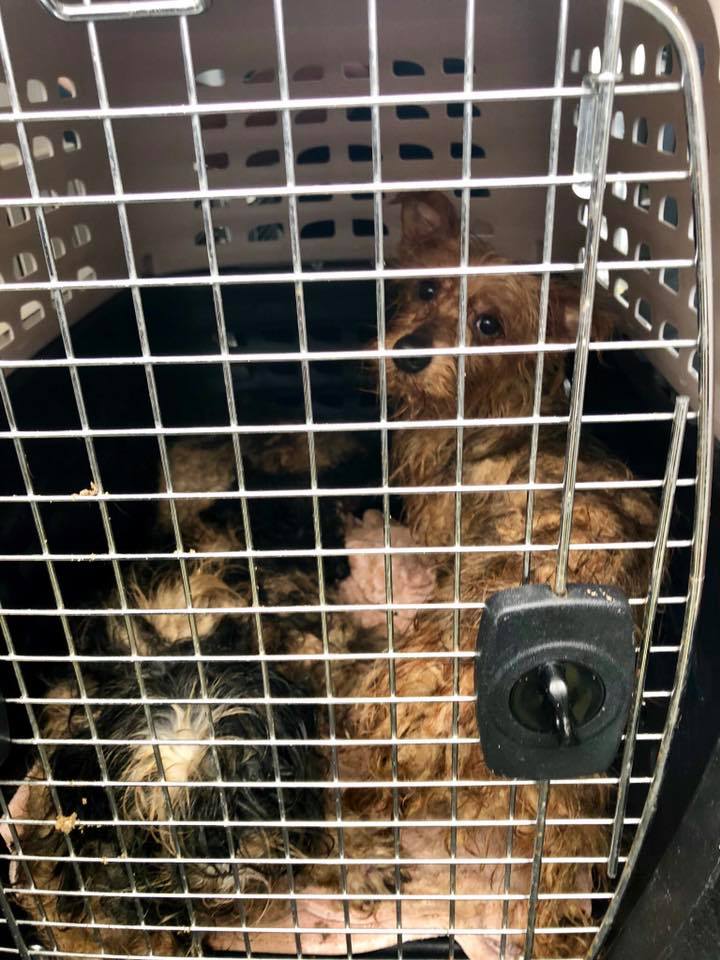 The Associated Press contributed to this report.